I must say, this week flew by pretty fast…I legit feel like I just finished typing up last week's post. 😅
The completion of this week marks the halfway point in my current rotation, which means that I'm a week closer to Match Day as well as to graduation! People always say that this time period in fourth-year flies by especially fast and I gotta say, they WERE NOT lying. Like, we're already approaching the middle of February 2019! This also means that the last day to submit my rank list is rapidly approaching (next Wednesday)!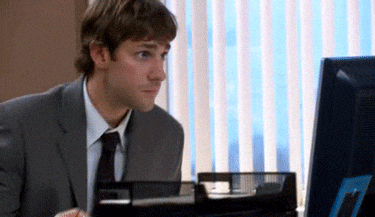 For those of you who don't know the significance of that, it means that by next Wednesday I need to be 100% sure of which programs I want to rank #1, #2, #3 and so on. Once I submit this list, there's no looking back. So as you can imagine, a ton of fourth-year medical students across the nation are currently stressing out about making an important decision that will directly impact their immediate future. I'm fortunate enough to say that I'm not necessarily that stressed about submitting my rank list because I believe that I'm going to end up wherever I'm meant to be and that I'll do all I can to make the most out of my experience at whatever program I end up training at. That being said, I've been doing A LOT of thinking, praying and talking with others in order to make sure that I'm making the best decisions I can for my list. I'll probably work to get it finalized and sent in this week just so that I don't have to worry about it next week. (I can't even begin to imagine what would happen if I missed the deadline to submit it…😳) After submitting it, I'll chuck up a quick prayer and move on with my life. 😊
As for my most recent week of my Immigrant Health/Public Health rotation, it was another great and informative one full of memorable experiences that I'll be sure to carry with me as I begin my career as a medical doctor. I was afforded some more unique experiences throughout the week that I was able to appreciate, including attending a Stakeholder Advisory Committee meeting within the Wake Forest Clinical and Translational Science Institute's Program in Community Engagement, helping treat low-income immigrants from various countries around the world, attending a Department of Health & Human Services board meeting where leaders in Forsyth County reviewed North Carolina public health law, recieved updates about various public health initiatives in the community and approved substantial budgets for public health programs in the county, experiencing first-hand how a WIC clinic functions on a day-to-day basis, observing how an ID card drive for undocumented immigrants operates in the community, and learning more about what the POSSE (Prevent Ongoing Spread of STIs Everywhere) program does in the community.
I could write in detail about each of these experiences, but then I would end up spending a lot more time typing up this post than I would like. What I will say is that as I worked with some of the low-income immigrants in the clinics I was rotating through, it was painfully obvious just how much harder it was for them to get adequate access to care. Not only did they have have a significant language barrier that they had to hurdle over, but they also had other additional barriers to care that you and I may take for granted. It was wild to hear about what a lot of them have to go through just to get by, but I'm glad that their struggles were reinforced to me. It definitely gave me some perspective that will prove useful to me in my career.
Overall, I really am glad that I decided to sign up for this rotation. The experiences that I've had so far and that I will continue to have these next two weeks will undoubtedbly impact how I practice medicine in my career. With all of the knowledge that I continue to acquire about the community throughout this month, I will feel much more empowered to connect my future patients to various resources that their respective communities have to offer.
That's pretty much all I have to say for today. I have quite a busy day ahead of me now that I've recently (and unexpectedly) taken on the role of interim Region IV Director of the Student National Medical Association, a position that I'll hold in conjunction with my position as one of the External Affairs National Committee Co-Chairs. While this new, temporary role just made me busier than I would have liked to be at this time in my fourth-year, I still have all intentions of living my best life on this final stretch of the school year!
Go on and make this week an outstanding one! And continue to revel in the awesomeness of Black History Month!
"If you have no confidence in self, you are twice defeated in the race of life." – Marcus Garvey
– Black Man, M.D.