Welp, there goes another week.
It pretty much flew by just as fast as the previous week did, and I don't know how to feel about that. I'm loving my time in fourth-year right now and as they always say, times flies when you're having fun. I don't really want the rest of this year to flash before my eyes, so I'm trying my best to appreciate and live up each and every day from now until I start my residency training. However at the same time, I'm looking forward to beginning my residency training as an M.D. and to finally be someone's physician. That's an honor that I've been working towards tirelessly for a good chunk of my life now. As tough as the experience will be, I'm sure that I'll work to appreciate each and every day of residency. Nevertheless, I'm a fourth-year now and as such, I need to be enjoying my hard-earned chill time!
In other news, I stuck to my word and officially certified my rank list last week!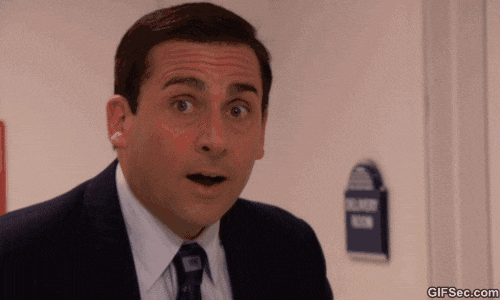 Now that I've certified and submitted it, there's no turning back. Wherever I end up matching is where I'm obligated to spend the next three years of my life training to become a fantastic Pediatrician. Up until this point, I've been busy securing good grades, gathering letters of recommendations, completing and submitting my residency application, traveling for interviews, and sorting out my rank list. I've just been straight-up busy working to secure my future all throughout my fourth-year. However, from now until March 15th, 2019, there's nothing else for me to do but simply wait to see where all this labor and prayer will take me. It's pretty wild, to say the least. In the meantime though, I'll be finishing up my experience in my Immigrant Health/Public Health rotation and begin rotating through my last rotation of fourth-year, my Diagnostic Radiology elective. In addition, I'll continue to update the blog, fulfill both my responsibilities for school and my ever-growing SNMA duties, and most importantly, continue to live out my best fourth-year life!
I continued to benefit from some dope experiences during my third week in this rotation, some of which included attending a community meeting about taking action to promote the education and well-being of young children in the community, shadowing a community-based dentist, rotating through an STD clinic, a child abuse clinic (incredibly sad and gut-wrenching) and a travel clinic (I didn't even know travel clinics existed…apparently you can go to a special clinic to get the information and immunizations you need before you travel abroad. The job also looked verrry chill…🤔), attending an advisory board meeting where the topics of Medicaid transformation and safety net coordination in the community were discussed, and learning more about the control of communicable diseases (influenza, measles, zika, E. coli, norovirus, etc.) in the county by talking with people in the health department who worked specifically in the communicable diseases section of the department.
Like I said last week, I could go into detail about each of these interesting experiences, but then I would be here for a while writing an unnecessarily lengthy essay about each of them. Y'all know how long-winded I can get lol. This upcoming week is my last week in the rotation, which is a bummer because I've genuinely been having a wonderful time these past few weeks. But alas, all good things must come to an end. 😔
With that, I'll go ahead and end this post here.
I hope that your week is a stupendous one!
"Whatever we believe about ourselves and our ability comes true for us."- Susan L. Taylor
– Black Man, M.D.