Tomorrow will mark the first day of my final clinical rotation of medical school.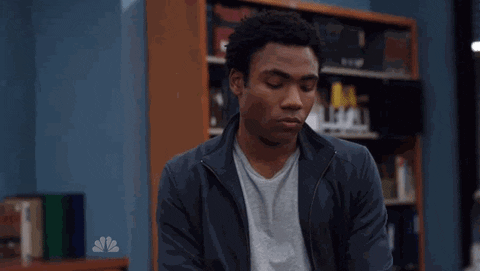 As I'm sitting here typing this, I can't help but feel a strong sense of awe and wonder about how far I've come in my medical education. After spending so much time regarding the end of my fourth-year as a time that I'll eventually come across in the distant future, it's simply incredible that I've finally made it to this point. It's hard to believe that I've gone through seventeen rotation blocks since starting my third-year clinical rotations back in May 2017.
SEVENTEEN.
I had to say it again because I almost didn't believe it the first time I said it. I actually just counted them to make sure I wasn't lying to you. Lol but yeah, my clinical experiences in all of those rotations have allowed me to not only increase my knowledge base in clinical medicine, but to also increase my confidence level in adequately caring for patients as a healthcare provider. I'm extremely grateful for this boost in confidence, because I'm going to need every ounce of it when I start my residency training this summer. 😅
The rotation that I'm starting tomorrow is Diagnostic Radiology, a specialty that hones in on the skillset required to accurately read X-Ray films, CT scans, MRI scans, etc. While it is known to be more of a chill rotation for medical students because there's only so much you can do with scans and films at my level of training, I'm expecting to learn some of the tips & tricks that Radiologists use to read these kinds of images so that I can feel more comfortable doing so in the future. As a resident, it will be necessary for me to interpret radiologic images in order to provide effective care for my patients. Yeah yeah I know, all the images I come across will be read by Radiology residents and attendings and I'll have the luxury of reading their official interpretation in their notes. However, I still want to acquire the ability of reading them on my own so that I don't always have to rely on the interpretation of others to make my own clinical judgments. As y'all already know, I'm trying to be the best doctor that I can be!
I get my rotation schedule tomorrow at orientation, which I hope is as great as people have hyped it up to be. I don't have to be there till 8:30 AM, which means that the rotation is already off to a great start! 😄
While I'm happy that I'm finally getting the opportunity to rotate through my Radiology elective, it comes with the unfortunate fact that my amazing Immigrant Health/Public Health rotation has come to an end. 😭 As you may already know from my previous posts, I've had some awesome experiences during my time on this rotation. This past week, I was afforded the opportunity to shadow a PA and a Nurse Practitioner in a Family Planning Clinic (literally felt like I was on my Ob/Gyn rotation again), I joined a few other families in attending a Brenner FIT class where I learned about the techniques that the program utilizes in order to change the relationship that kids have with the food they eat, I learned more about the roles that the Public Health Department play regarding case management in the lives of patients, I visited an STD testing site in the community that was being hosted by POSSE, I tagged along with a school nurse at a high school specifically designed for kids with special needs, and I ended the rotation on Friday afternoon with a debriefing session with one of the course coordinators and my friend who was completing the rotation with me. Just like in the weeks prior, this past week provided me with some eye-opening experiences that I otherwise would have probably never had if I hadn't done this rotation. The debriefing session also gave us the opportunity to not only share with the coordinator feedback of our experiences, but to also give her some recommendations that could benefit the future students that will be completing this rotation next year.
Outside of participating in my rotation last week, I spent two of my mornings last week volunteering as a facilitator of one of the orientation activities for the rising third-year students. My station, which was shared with a faculty member and another classmate, mainly focused on the process of choosing a medical specialty to base one's medical career on. This was pretty fitting for me for as you may already know, I went through a major switch in specialty interests during my third year (Ophthalmology –> Pediatrics) and at this station I was able to talk more in detail about this switch. There were a few other scenarios that we talked through as a group, and it was cool to be able to talk with these students as they begin to embark on the adventure of their clinical rotations. What a time, what a time.
Here is where I will end my post for today. I wish you great fortune and prosperity in the week ahead!
"We all have dreams. In order to make dreams come into reality, it takes an awful lot of determination, dedication, self-discipline and effort." – Jesse Owens
– Black Man, M.D.
P.S. – Can you believe that we're already heading into March?? Man I love March…it means that Spring is around the corner, the days will be longer because of Daylight Savings, the temperature starts warming up for real, Match Day is coming up fast, and MARCH MADNESS SEASON BEGINS!! IT'S LIT!!! 😄🙌🏿🔥