"Hey! How are you today? My name is Dr. Wekon-Kemeni, but you can call me Dr. Dub for short because it's much easier to say and remember!"
This is how I've been greeting the vast majority of my patients and their families in my continuity clinic these past couple of weeks, and it has been a smashing hit! I first tested this during my time on the night shift a few weeks ago to see how patients would react to it, and the results were similar to the ones I've witnessed as of late. My patients usually crack a smile and their parents either do the same or let out a chuckle and express how much they like that name. And whenever any of them present the slightest hint of confusion on their face after I state my nickname, I inform them that the "Dub" is short for the "W" in my last name. That's when it truly clicks for them and they begin to appreciate the product of my fiancée's cleverness. That's right, she is the brainchild of the name! She deserves full credit for coining "Dr. Dub", something that took her about two seconds to do after I spent almost a year passively brainstorming nicknames that my young patients would be able to easily pronounce. You can see why I decided that marrying her would be a good idea 😂.
Not only do my patients and their families like it, my co-workers, upper-level residents and even attendings have been getting a kick out of it! Word spread quick around the clinic that I was going by "Dr. Dub" and I was told how cool of a nickname it was. A couple of my attendings have even started referring to me by my new nickname. 😁 At this rate, I might even add a little "Dr. Dub" sticker to my name badge so that people know what's good before I even open my mouth. 😎
In addition to serving as a nickname, it coincidentally symbolizes something that is positive and very important to me. If you didn't already know for whatever reason, a "dub" is synonymous with a "win" in popular culture. By calling myself Dr. Dub, I'm giving myself a constant reminder to try and create a win out of any situation or circumstance that I'm in and to maintain a winning mentality, especially in the face of adversity. This mentality allows me to transform the L's (short for losing or losses) that life will eventually throw my way into important lessons to learn from, which will then ultimately present opportunities that I can use to set myself up for future wins.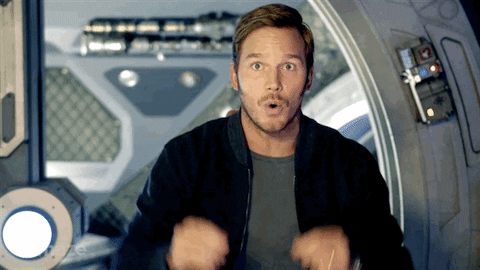 This is a mindset that I adopted a long time ago and and one that will allow me to continue my evolution into a dynamic and effective physician. It is also a mindset that produces positive energy, that of which I want to spread to the patients I encounter as well as to just about anybody else I come in contact with. My fiancée couldn't have come up with a better nickname for me! 😄
Now that I've beat you over the head about my new persona, let me tell you how I've been otherwise doing these past couple of weeks.
As I mentioned before, I've been spending the majority of my time in an outpatient clinic, where I've been seeing a multitude of patients while also trying to build my own personal panel of patients that I will be following for the next few years. Most of my clinic days have been half-days, allowing me ample time to get involved in some advocacy work, get some quality relaxation time in, run some important errands, and adequately prepare myself for my next rotation, which will be my first full inpatient rotation of my intern year. While I was able to work in clinic a few times during my first rotation, this two-week stretch of clinic days gave me the opportunity to become accustomed to the flow of the clinic lifestyle and to become more familiar with both the people who work in the clinic and the population of patients who receive care there. Just in the span of these two weeks, I've felt a huge difference in how I've been able to manage my work and patient load. When I first started, I would feel swamped on a regular basis even though my patient load really wasn't that bad at all. It was more so that I hadn't been yet acclimated to the fast-paced flow of clinic and I was still learning all the nuances of patient care coordination that took place outside of the direct provider-patient care I learned extensively in medical school. Also, it took me forever to get my notes done. 😓
Since then, I've been quick to adapt to the flow of clinic and have learned a lot more about what patient care coordination entails. (I've definitely been getting faster at performing well-child checks and sports physicals.) That being said, I still have a long way to go before I'm as efficient as the more experienced clinicians I work with. I've also had to grapple with the fact that with the fast-paced nature I'm working in, I may not be able to thoroughly provide the best care that I would like to provide to higher-need patients in the limited time that the clinic allows me. Maybe with time and experience, I'll be better at honing in on the key issues my patients inform me of and quickly touching on their peripheral concerns. However, I do also understand that this fast-paced style of care is something that providers across the nation are grappling with. At least I'm not alone in feeling this way. I wonder if there will ever be any changes in this current structure of clinic medicine. Probably not, especially with efficiency equaling money in our capitalist society.
Before ending this post, I want to quickly touch on some of the advocacy work I got the opportunity to observe in the community. While on this two-week outpatient clinic experience, I've been assigned a few half-days to observe the important work that various organizations are doing in the community. Two of the organizations I got the chance to link up with were the SAFEchild Advocacy Center and the Children's Developmental Services Agency (CDSA), both located in Raleigh.
During my experience with SAFEchild, I sat in on an interdisciplinary board meeting where various cases of child abuse were discussed along with how the organization was going to go about managing each of the cases. The information shared in these cases was disturbing to hear, but necessary for my education. Witnessing this allowed me to appreciate patient care from a different lens and further empowered me to use this resource as needed in order to provide excellent care to my future patients who may be suffering from child abuse of any kind.
As for my experience with the CDSA, I tagged along with the evaluators of their Infant-Toddler program (a program that "provides supports and services for families and their children, birth to three who have special needs") as they performed a home visit to thoroughly assess a child that had been referred to the program. With that experience, I was able to glean a much better understanding of how the CDSA operates in the community and felt like I could better explain this resource to families that I will encounter either in clinic, the hospital or out in the community.
Tomorrow I will be participating in another advocacy activity called "A Day In The Life",  where I will be introduced to some more key resources in my community, and gain a better understanding of the living situations and logistical challenges of the patients I serve in the clinic. Judging by what I've already learned about this activity, it looks like it will be highly interactive (I'll be playing the role of the parent of a patient) and that I'll be doing a lot of walking around the Chapel Hill/Carrboro area as well as using public transportation to complete the activity. It looks like tomorrow morning is about to be quite interesting. 😅
That's all I got for you today! I'll be starting my first daytime inpatient rotation on Tuesday, where I'll be caring for patients on the general pediatrics team as well as the neurology and neurosurgery teams. With the team I'm scheduled to work with, it's looking like it is going to be a great time! At least that's what I'm telling myself as I prepare to embark on an 11-day stretch of constant work, that of which ends on my 26th birthday (August 29th). Then I'll be able to enjoy a three-day weekend before going back to the grind. This is the residency grind that has been awaiting me. I'm ready for it, or at least as ready as I'll ever be!
Go on and make your week a triumphant one!
"What could we accomplish if we knew we could not fail?" – Eleanor Roosevelt
– Black Man, M.D. a.k.a. "Dr. Dub"
P.S. – Shoutout to all of the new medical students across the nation starting off their medical school studies! And shoutout to all the fourth-year medical students who are working on finalizing their ERAS applications for residency! I can't believe that it has almost been a year since I submitted my application! 😭
P.P.S. – It's College Football Season!! And my 'Canes are playing the Gators in the season opener this Saturday! 😎 Can't wait to see what Coach Diaz has been cooking up!!