One thing about working in the inpatient setting is that it is real easy to find yourself out of the loop when it comes to current events happening in both the nation and the world, whether that be the daily news or pop culture. As a matter of fact, it's so easy that it's lowkey scary just how much you end up missing out on. This is especially true when you're busy working in the hospital for 12+ hours each day. As you may have already guessed, this has been the story of my life these past couple of weeks. 🙃
At the end of my last post, I shared with you that I was getting ready to start an 11-day stretch of work, that of which would ultimately end on my birthday. Well, not only did I survive that stretch of work (I was TIYYYAD 😩), I also had an awesome and refreshing three-day weekend once the work marathon was over! There's a lot I can say about my experiences these past couple of weeks, but I don't really have the time to go into too much detail. I still might get a little long-winded though; you know how I can get. But I'll try not to. 😉
My 11-day stretch kicked off with the "Day In The Life" experience that I briefly talked about in my last post. The activity was a highly interactive one that introduced me to some of the key resources in the Chapel Hill/Carrboro community that many of my patients and their families take advantage of. Man, when I say it was interactive….bruh. This activity had me out and about in the towns of Chapel Hill & Carrboro suffering under the HOT summer sun as I struggled to use the public transportation system to get from place to place. Like, why was it sooo hard?? I mainly used the free public buses that are available to the residents of the two towns and even though I was able to track down the buses on both the bus app and Google Maps, the imperfect system found ways to circumvent my progress in completing the activity.
In my "make-believe" role as a parent to three children, I had to complete several missions by traveling to various areas of the two towns in order to learn more about the services provided by the organizations I was visiting and to get an idea of how much of a role these organizations play in the patient populations that I serve. Some of these organizations included the Head Start program affiliated with the Chapel Hill-Carrboro school district, the WIC office at the Carrboro Community Health Center, the Inter-Faith Council, and the Orange County Health Department. I was doing well during the first couple hours, but then things started going south once I found a way to hop on the wrong bus. 😐
Before I knew it, NOTHING was going my way.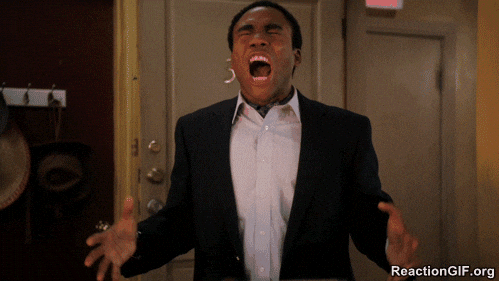 Not only did I end up being on that bus for over an hour, I spent many minutes walking to another bus stop after I FINALLY got off that bus, I ended up missing a bus altogether and fumed as I watched it drive away just fast enough for me to be unable to run after it, and spent many more minutes waiting on a couple of buses to pick me up. It's a miracle that I didn't end up being late for my continuity clinic that afternoon. While the activity ended up being a really frustrating one for me by the time I wrapped it up, it definitely did help me better appreciate the logistical challenges that some of the patients I serve in my continuity clinic face on a regular basis. I can't imagine having to go through all of that on a regular basis. Sheeeeesh.
After a solid clinic half-day that afternoon, I did my best to prepare myself for my first inpatient daytime experience as an intern.
Turns out that there wasn't much I could do to prepare myself. 😅
I literally hit the ground running on day one and best believe I tripped several times along the way as I bumbled through the first week of my first inpatient daytime rotation of my intern year. Y'all. I have not been on an inpatient day service since my away rotation in Philly during the FALL semester of my fourth year. Okay, I probably didn't look THAT bad during that first week, but I sure didn't feel like I was on top of things. The way my co-resident and I would look at each other as we slugged away at our work during our shifts suggested that he pretty much felt the same way I did about everything. Luckily for us, the people on our team were incredible. From the medical students to the senior resident, care coordinator and our attendings, it was clear that we had an all-star team that also knew how to have a ton of fun while at work. The culture of our team made all the busy work much more palatable, and enhanced my experience as a care provider to my patients!
I also felt an incredible amount of growth throughout my first week and even more so during my second week in the rotation. As I continued to receive quality feedback on my performance as a first-year resident on the team on a daily basis, I became acutely aware of just how much I was starting to morph into a more confident and capable physician. While I felt awkward and uneasy about a lot of things at first, I eventually started to get into the swing of things and started to become much more efficient in my daily work. I found that I was teaching the medical students practical things about patient care on a more consistent basis. I instilled renewed confidence and energy into the spirits of weary families. My patient presentations were becoming more concise while also growing in quality. I started thinking much more critically about how to manage my patients as well as how to help them achieve the discharge criteria that would help get them discharged from the hospital. I've been making a conscious effort to stay very aware of my surroundings when I'm in a patient's room after one of my attendings made teaching about awareness and capturing attention a priority during his week on service. I found myself getting my notes done earlier in the day as opposed to late at night after my shift was over. I became more comfortable carrying a heavier load of patients at one time. My body became fully adjusted to waking up before dawn. I began retaining an incredible amount of information and found that I remembered a lot more from medical school than I initially gave myself credit for. I made it a priority to make the most out of the very limited free time I had. And last but certainly not least, more and more patients and their families were being introduced to the beloved "Dr. Dub". 😄
The level of clinical growth that I am currently experiencing is on par with the growth that I felt on my away rotation at CHOP. This time though, I'm actually a doctor and I have more responsibilities than I did a year ago. Also, I feel like I'm legitimally a part of a family in my residency program, whereas I was simply a temporary transplant on my away rotation. This feeling is awesome, especially when it is coupled with the fact that my residency program has such an amazing culture. I truly am looking forward to what these next three years will look like for me as I continue to evolve into an excellent physician. If I've grown this much less than three months into my intern year, there's no telling what I will be like in three years!
Before I finish the post, I want to quickly share with you what my three-day Labor Day weekend was like. I was able to attend an engagement party that my significant other's parents threw for us, and I had such a great time! Not only did I meet many members of her extended family and eat some delicious food, I also got the chance to catch up with old friends and my family even surprised me by showing up unexpectedly! The party was well worth the drive! 🙌🏿🙌🏿🙌🏿
This slideshow requires JavaScript.
That wraps up this post for today! I hope that your week is a spirited one!
Until next time! ✌🏿
"Life is not easy for any of us. But what of that? We must have perseverance and above all confidence in ourselves. We must believe that we are gifted for something and that this thing must be attained." ­- Marie Curie
– Black Man, M.D.
P.S. – While I was in the hospital working, a kid ran into me claiming that he knew who I was. After a few seconds of acting like I knew him, I realized that he was one of the kids I met during my time at Victory Junction last summer!! I was blown away at how he remembered me so clearly and at how excited he was to see me! It warmed my little heart ☺️
P.P.S. – Carolina's First Look weekend was a couple of weeks ago and it's crazy to think that just last year, I had attended that for the first time in order to learn more about UNC's Pediatrics program. The things that can change in a year!
P.P.P.S. – The Canes gotta do better on the field. We beat ourselves in the game against Florida. I still have faith in this season though! We just gotta do better.