The residency grind has gotten harder and harder.
Both my resolve and my willpower were put to the test these past two weeks. No matter how upbeat and positive you are, consistently working six days a week from dawn to dusk can start to wear on you, especially when you're putting in a high level of effort and energy into your work for the entirety of your 12+ hour workdays. It also doesn't help that I've had to take time after most of my shifts to finish writing my notes for the day, which could potentially eat up the rest of my evenings. It already has done so on several occasions, which gets very annoying very quickly. Before I know it, I'm going to bed at a later time than I would like and am waking up dark and early the next morning to start the daily process all over again.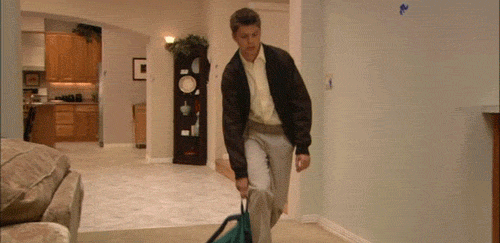 The grind has been tough on my body both mentally and physically, especially this past week. I don't know if it's because I just completed week four of this intense inpatient experience (this particular rotation is a notoriously difficult one) and was simply feeling exhausted by the grind, or if I was just really starting to feel the effects of sleep deprivation. Maybe I was just becoming weary about the fact that I didn't have the time and/or energy to participate in or attend to some of my other extra-curricular activities. Or maybe I was starting to become demoralized about the fact that I've not able to be as efficient and/or as effective as I would like to be while at work. Or it could very well be that I've been becoming increasingly frustrated with navigating the complexity of the hospital system. Maybe it's a combination of all of that plus other reasons that I can't articulate right now. Or maybe not. Regardless, it has been a tough couple of weeks for me.
However, the challenges that I've been facing on a daily basis are also shaping me into both a better doctor and a better person overall. I can literally feel the growth of my knowledge and my overall skillset every single day. In addition, this growth has been accompanied by an increased level of confidence in my abilities. There are some things that I initially had some trouble with on the first few days of this rotation that I can now do without much thought. My patient presentations and delivery of patient care have continued to improve as my patient load has increased. I am becoming a bit more independent in caring for my patients with each passing day. I actively participated in several rapid response calls these past couple weeks and I was given the opportunity to perform a lumbar puncture on one of my patients. I've been humbled more times than I can count and have had to remind myself that giving my patients the excellent care they deserve often means that I would need to set aside my personal pride, that of which has the potential to negatively interfere with the delivery of great patient care. In the midst of all of these challenges, I really have been fortunate to have such a supportive and uplifting team to work with as well as an awesome and understanding fiancée to come home to. It also doesn't hurt that my patients are all fun to work with! 😁
This has been a hard and tiring rotation for sure, but even with the craziness of it all, my work environment has made it possible for me to actually have a great time through it all. I've become much closer to my co-resident as we've rode this struggle bus together and I've been able to develop meaningful relationships with my senior resident, the medical students that have rotated through our service, the nurses who care for our patients, our care coordinator, the attendings that I've worked with this past month, and many of the patients that I've helped to care for, along with their respective families. While I hate waking up a couple of hours before dawn still feeling that I could use another 2-3 hours of sleep, it may come as a bit of a surprise to you that I don't really ever find myself dreading the thought of having to go to work. I actually enjoy being able to help heal my patients and their families, even if it requires me having to answer a million and one pages every day and having to type up what seems like an endless number of patient notes in the electronic medical record. Honestly, if I just got an adequate amount of sleep, didn't feel so worn out at the end of each day and had more time to do other things outside of work, I don't think the residency grind would be as trying as it has been this past month. But alas, there are only so many hours in a day, so I have to continue figuring out how to go about making the most of each minute of my day.
I have one more week of this rotation before straight into my next one, which is an inpatient experience on a sub-specialty service. The patients that I will be caring for are ones that primarily have issues with either their cardiovascular or gastrointestinal systems. I think that it will be quite an interesting experience and while my patient load may decrease a bit, I feel like the level of complexity of their medical problems may be just as challenging as many of the patients that I'm currently caring for. We'll see what's really good when I get there though.
That's all I have for you today. I gotta make the most of this day off before I head back to the grind tomorrow. I've accepted the fact that there's going to be A LOT of struggle in my life as a resident physician and that I'm just going to have to keep trusting the process in order to keep myself motivated and to remain hopeful that I will achieve excellence as a physician-leader.
So with that said, let's keep grindin'.
"Perfection is not attainable, but if we chase perfection we can catch excellence." – Vince Lombardi
– Black Man, M.D.
P.S. – I did carve out some time to go to the UNC-Miami football game last weekend, only to be bitterly disappointed in Miami's performance. Man, those 'Canes really know how to leave you heartbroken. We'll see what the rest of the season is looking like, but I'm not going to hold my breath. Outside of that, my fiancée and I hosted a cookout that ended up being a great time! Wellness is important y'all!