I'm about to tell you something that you may be really shocked to hear. Or at least as somewhat as shocked as I was when I realized it last week.
I'M A QUARTER OF THE WAY THROUGH MY INTERN YEAR.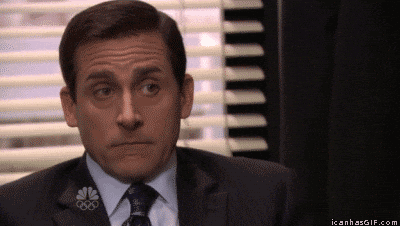 I couldn't believe it when someone mentioned it to me. Like, I really have already finished 25% of my intern year experience! Although I still have a long way to go in my training, I would be lying to you if I said that I didn't feel more like a doctor than I did a couple of months ago. I've definitely experienced a substantial amount of growth these past few months, that of which has helped in increasing my overall confidence as a physician. I sometimes have to remind myself about this, especially during the days and night I feel worn out and beaten. It may be easy and may even feel natural to discredit yourself at times, but I would caution you against making this a habit. It can become a dangerous slippery slope and can ultimately help destroy your confidence, especially if you do it on a regular basis. I've been making an effort to catch myself whenever I go about discrediting myself. I then remind myself that I've worked tirelessly to get to the point I'm at in my life and that I'm more than capable of taking on the challenges that face me on a daily basis.
Plus, I have so many people who not only are rooting for me, but who also sincerely believe in me and my limitless potential. I owe it to myself and to all of them to keep my head up, remain confident in the midst of the struggles of my residency training, and to power through in order to evolve into the physician-leader that I am meant to become. If any of you out there are reading this and going through the residency struggle or something similar to it, just remember that you've earned the position you're in and that you are much, much smarter and more capable than you may even realize! Don't sell yourself short!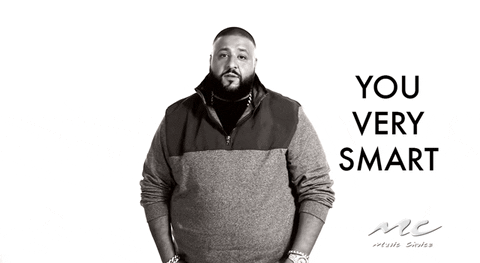 Just like the weeks prior to my previous post, these past couple of weeks have been a tough and relentless grind. While I've continued to enjoy working with the people on my teams, the excellent education I'm receiving on a daily basis, my unforgettable experiences with my patients, and the culture of my program, I've been taking a huge hit on the amount of sleep I get on a nightly basis. Believe it or not, in medical school I averaged about 7-8 hours of sleep a night, especially during my first two years. Third year was a bit more hit-and-miss, but I slept GOOD during most of my fourth year lol. People kept telling me that I would not sleep much during med school, but I simply refused to believe them and managed to keep myself on a healthy sleep schedule for the most part. ☺️
But then residency happened.
And it just hasn't been the same since.
I did manage to get some decent sleep during my first month, but then my sleep schedule started to take a beating once I started my two weeks of night shift. It recovered a bit during my subsequent two weeks of clinic, but once I started my first true inpatient rotation, BRUH. My average sleep time dwindled down to about 5-6 hours per night and I FELT it. I've continued to feel it throughout my inpatient experience, all the way up to yesterday before my day off today. Caffeine is a hell of a drug y'all, don't let anyone tell you otherwise. I don't know where I would be without it. 😅🙏🏿
I've also had minimal time to go about doing things outside of the hospital, but I've really been making an effort to do so. I've managed to go out to dinners as well as attend a couple of events recently, those of which have helped to keep me balanced and save me from drowning in my never-ending work. That being said, I wish I had more time to take care of some of the other personal tasks that I've been wanting to do as of late. With today and tomorrow off though, I'm hopeful that I'll be able to get my life together before going back to the grind on Tuesday.
In regards to my hospital life (a.k.a my current life), I've continued to challenge myself in order to actively contribute to my overall growth. I've had days where I've been really efficient in getting my notes for the day done by the time I leave the hospital, sometimes even before rounds start! But there have also been other days where I don't even get a good start on my notes until late in the afternoon as I am getting ready to end my shift. Having to use your whole evening to get notes done ABSOLUTELY SUCKS. In addition, I've been continuing to perfect my craft of delivering concise and high-quality patient presentations during rounds, as well as slowing down my speech in order to clearly articulate what I'm trying to convey. I've also been feeling more comfortable in independently delivering quality care to my patients. I've found that I'm making more decisions on my own and am spending more time running my decisions by my senior resident and less time asking her what I should do. Now THAT'S growth! 😉
If you remember in my last post, I mentioned that I would be switching from the general pediatrics/neurology/neurosurgery service to the cardiology/GI sub-specialty service. I officially made that switch last week, and it has been interesting to see how different the patients on this service were from my previous one. It was also interesting to witness the specific details of patient care that the attendings on this service were focused on and how much it varied from what I experienced on my last rotation. When it came to comparing the workloads of the roations though, there wasn't much difference.
Surprise, surprise.
So far, I've been working just as hard on this service as I was on the last one. But I expected as much, even though I was told by multiple people that this sub-specialty service wouldn't be as crazy as the general pediatrics one was. However, I've really been impressed with the highly educational and interesting learning discussions that I've benefited from this past week, those of which were given to us by both the cardiology and the GI attendings. I received some great education in my other rotation as well, so that's another similarity between the two. Maybe this rotation will help me decide if I want to pursue a career in pediatric cardiology or not….we'll see.
Sheesh, there's much more that I want to talk about in this post but I don't want it to become another one of my never-ending monologues. Between attending a Grand Rounds lecture about the inherent dangers of vaping, watching an endoscopy happen in real-time, and engaging in a one-on-one meeting with my incredible program director, there's just so much to say and I could spend another couple of hours typing away. But I won't because you and I both have other things to do. I've also had some really incredible moments with some of my patients that I would love to share with you all at some point in the future; maybe I'll make a series of separate posts about these special encounters. That would definitely do them more justice than stuffing them all into a single post.
With that said, I'm done blogging for the day.
I hope that you have a spectacular week!
And shoutout to Nip for the inspiration I used to name this post!
"My thing is that I don't give no person that much power over my path that I'm walking. Not one person can make or break what I'm doing, except me or God." – Ermias Asghedom a.k.a. Nipsey Hussle
– Black Man, M.D.
P.S. – I just registered for Step 3 and I'm SHOOK at how broke the registration fee left me. I really, really, REALLY don't feel like taking this test 😭