Just like many of y'all out there, I've had a lot on my mind lately.
Between adjusting to pandemic life, fighting against systemic racism on a daily basis and everything in between, there is so much that I want to talk through and do to help try and make this world a better place, but there is only so much time in a day and only so much energy that I can muster on any given day. It's honestly frustrating that I'm not able to summon up as much energy as I would like to in order to do all that I want to do while keeping up with my duties as a resident physician and with all the other responsibilities and projects that I've been engaging in as of late. I literally don't believe in the word "can't", and if you know me then you already know that I'm all about finding ways to make things happen because I believe that anything is possible. So while I know that I can probably find a way to actively engage in everything that I want to engage in, I'm also becoming more aware that it's probably not the healthiest thing to do.
It's a lesson that I started to learn in medical school and one that I've been having to reckon with throughout residency, especially with everything we have going on around us right now. I've also had to learn that I don't have to feel guilty for not actively engaging in all the events, protests, movements, social media campaigns, conversations and town hall meetings that I'm presented with. Just because I don't have the energy or time to engage in some of these activities doesn't mean that I don't care about them or the impact that they have on our communities. I just simply don't have the energy, time, or mental capacity to commit to all of this on a constant basis. And even if I did ultimately find a way to summon the energy or make the time to do everything that I would like to do, it would eventually take a heavy toll on my physical and mental health, which in turn would endanger my relationships with the people I love, with my colleagues, with my friends, with the people who look up to me, and with my patients and their families. So if that's the case, then what's the point of trying to do it all?
While there are many more actions that I would like to take, I have to constantly remind myself of everything that I'm already doing to fight against ignorance, hatred and racism as well as the difference that I'm making as a result of my actions. To start off, I'm a Black man with locs in the field of medicine who was born to immigrant parents. That in itself is sticking the middle finger to the negative stereotypes placed on people who look like me. In addition, I've authored and maintained this behemoth of a blog for almost five years now and with it, I've been able to create an online presence for minority populations, and even the majority population, to draw inspiration from. I've created a scholarship for minority high school students. I was actively involved in the Student National Medical Association on the local, regional and national levels while in medical school and am now serving as an alumni mentor to other SNMA members. I repeatedly called the offices of legislators and spoke on issues that I cared about while I was a medical student. I was actively involved in numerous activities in college that helped uplift and motivate people from all walks of life. I participated in #BlackLivesMatter protests and marches on my college campus, in the streets of Miami and in medical school. I've donated to, and continue to donate to the causes that I believe in. The list goes on and on and on. So with all that said, I REALLY don't have to try and do it all right now. I understand that this fight for equality and equity has been a marathon that stretches back waaayyy before my time and will likely continue to stretch on after my time as well. Self-care is important y'all.
While I've had all of that swirling in my mind, I've also been coming to terms with the fact that my intern year is just about over. As of next Wednesday (6/24/2020), I'll officially be a second-year pediatric resident!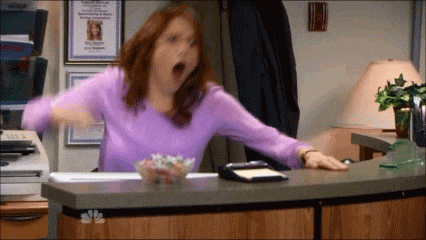 I can't even begin to explain the amount of growth and maturity that I've experienced over the past year. You can honestly read it for yourself in my previous posts, starting with my medical school graduation post from last year. (I graduated from med school last year…WOW.) My confidence in myself and my abilities has soared from my first day as an intern until now. Of course I still have a lot to learn and of course I'm still anxious about many of the challenges that lie ahead of me as an upper-level resident. However, I feel like I have the experience and confidence to take these challenges on, even if I ultimately encounter some really tough situations and "failures". (Failures don't really exist to me, because even in defeat there's a valuable lesson learned so it ultimately evens it up for me. Shoutout to Shawn Carter for that pro tip. ✊🏿)
While I've enjoyed a sustained rise in my confidence level this past year, I feel like I was gifted with a sudden surge in it this past month. First of all, I felt like I knew what I was doing as I worked both day and night shifts in the inpatient wards at the children's hospital in Raleigh. I also performed my first truly successful lumbar puncture a couple of weeks ago, something that I've been trying to do all year long! The sample of cerebrospinal fluid that I obtained was so crystal clear that it was deemed the coveted "champagne tap". Boy was I thrilled. As a matter of fact, I was so thrilled in the moment that my attending had to remind me to keep my hand steady and to actually collect the fluid that I had just worked so hard to obtain. 😂
And last but certainly not least, the icing on the cake to encapsulate my intern year was the Harvey J. Hamrick Outstanding Teaching Resident Award that I received last week as a direct result of my teaching efforts to the medical students I worked with throughout the year! I had no idea that my teaching efforts and my positive spirit had such an impact on the students I worked with! It was such an honor to receive that award, especially since I had literally no expectation to win any awards during residency. I was more focused on learning everything I could while trying to keep my head above water lol.
Overall, my intern year was a positive and challenging one. My co-residents and I have each grown so much during this time and even in the midst of our busy schedules, my fiancee and I have gotten even closer than we were even just a year ago. I have had some very interesting and challenging experiences with patients and their families, and they have taught me things that I didn't even know that I didn't know. I've learned things about myself that I hadn't known before and have been able to level up in my mentality and my productivity. I've met people who have grown into mentors and others who don't even know as of yet that they are about to be my newest mentors. I've been able to take full advantage of incredible opportunities that have presented themselves to me, those of which I'll likely reap the benefits from in the foreseeable future. All in all, I'm incredibly blessed to be in such an encouraging, educational and nurturing residency program as the one I'm in with the people I'm with and am looking forward to meeting and working with the new intern class next week. 😊
If you've reached this far in the post, I just want to thank you for reading all that I had to say! I hope that you have a blessed week! Remember to take care of yourselves!
"Be who you are and say how you feel, because those who mind don't matter, and those who matter don't mind." – Dr. Seuss
– Black Man, M.D.
P.S. – Shortly after my most recent post, I received an encouraging message from a longtime friend of mine who has been keeping up with my blog for almost as long as it has been in existence. Based on the tone of my recent posts, he could tell that I was being worn down by the current state of the world and that my omnipresent positive spirit was waning. He acknowledged the way he perceived me to be feeling, encouraged me to not lose sight of my positivity, maintained that there will be better days ahead of us, and thanked me for the inspiration I bring into this world. The message really moved me y'all. It was something that I didn't know I needed to hear, but I definitely needed to hear it and it couldn't have come at a better time because I was feeling so exhausted with everything. I'm still tired, but he gave me a jolt of inspiration that was much needed and I thank him for that. I know he'll definitely be reading this, so thanks again bro!!