It has now been about six weeks since I started my second year of residency. Yeah I know, time flies. I must say though, this PGY-2 life has been treating me well so far.
As you may remember from my last post, I started the year on my Peds ID elective, which was a wonderful experience. I had an awesome team, fantastic attendings, and learned so much about so much. I had like five backup shifts sprinkled throughout that month, but thankfully I didn't end up getting called into any. To be honest, my biggest fear that month was getting called in to work as a senior resident on a clinical service that I had either never worked on before or did not feel comfortable serving as a senior resident on. Granted, if I had ended up being called in then I would have just had to make it work and things would have most likely been okay. But still. It would NOT have been ideal.
I also got to work in my continuity clinic quite a bit during my elective month, something that I hadn't been able to do ever since the pandemic popped off in March. It was great to see the clinic staff and faculty again, as well as some of my patients who I hadn't seen in such a long time. What I failed to realize coming back to clinic as a PGY-2 resident was that I was coming back to clinic as a PGY-2 resident. What that meant was my schedule was going to look quite different from how it did as an intern. So you can only imagine how contorted my face looked every time I saw my schedule on any given day I was scheduled to be in clinic.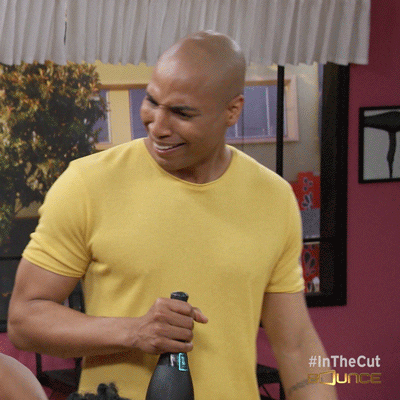 To provide some context, I started off intern year seeing 1-2 patients in a half-day for well-child checks. By March, I was seeing 3-4 patients with relative comfort in a half-day, especially since I had established long-term relationships with multiple patients by that time. These were all either well child checks or ADHD visits for the most part. Then COVID struck. After an almost four-month hiatus from clinic, I was now expected to see no less than five patients in a half-day, all of which were a mix of telemedicine visits, sick visits, well-child visits, ADHD visits, etc. Oh and by the way, the vast majority of the patients on my schedule were patients that I had never seen before.
In addition, I had my very first evening clinic shift last month, where I saw an additional three patients after 5 PM, after a busy afternoon shift. Clinic has gone from 0 to 100 REAL QUICK. I've barely been able to keep up with the change in clinic flow, and God forbid someone shows up late to a visit. Then I'm really screwed for the day. I've had to adjust how I go about completing clinic notes as well, since I have way less time to complete them during my clinic hours. But at the same time, I've been able to deliver adequate care to my patients (I've even had some mothers specifically request me to be the primary pediatrician for all of their children 😅) and have marveled at how much more efficient I've become over the past year. Even with this challenging change in pace in clinic, I still haven't felt completely overwhelmed at any point. This is in large part due to the clinical staff and faculty that I work with in clinic. Shoutout to each of them! All in all, what I've learned over the span of these past several clinic shifts is that I have got to get back on track with keeping my regular panel of patients on my schedule at all times to make my clinic days easier. 😂
Ever since finishing my ID elective, I've been hard at work in the pediatric emergency department alternating between day and night shifts. This second time around has been a MUCH easier transition than the first time around was. Back in November/December, the volume of patients coming into the ED felt insane. I was running back and forth trying to complete multiple things at once in the midst of the flu season and getting very little of my notes done during my shifts. This time around, the volume of patients has not been anywhere near as crazy, I am much more accustomed to the ED and I have a higher level of confidence in my clinical judgment and in my set of skills. That being said, it has been an unusual time given that we are in the midst of a pandemic and special precautions are being taken on a daily basis while we care for kids in the ED. I also am not directly responsible for the clinical care of all the kids we have in our behavioral ED with psychiatric concerns (this job is usually reserved for the intern), though of course I'm more than willing to help the intern I'm working with care for these kids.
As the upper level though, I feel that I have a duty to not only help in teaching the interns and the medical students I'm working with on my shifts, but to also have a better understanding of how to treat acutely ill patients who need emergent critical care. It is an area that I tried to make myself learn and understand as an intern but admittedly shied away from due to the fear and discomfort associated with being responsible for the care of critically ill children. Now that I have more confidence in my abilities and am a bit more comfortable in the clinical setting, I can not and will not shy away from this responsibility any longer. I'm literally going to be forcing myself to actively engage in critical situations because I would much rather do so now when I have people watching over me than being uncomfortable doing so when I'm an attending physician or am in a position where I won't have adequate supervision.
With that said, I've been practicing critical care skills (intubation, ventilation via bag-valve-mask, CPR, etc.), have been reviewing various critical care algorithms, have been reviewing ultrasound-based critical care maneuvers and have been training my mind to think about what differential diagnoses to prioritize when in a critical care situation. I've been able to benefit from some special skill sessions designed for PGY-2 residents over the past several days as well as from some practice supplies in the ED. It also doesn't hurt that I'll be starting my five-week PICU rotation in less than two weeks, so I'll literally be forced to deal with critical care situations on a daily basis. Then right after that, I'll be spending an additional four weeks back in the NICU. Yay. 😬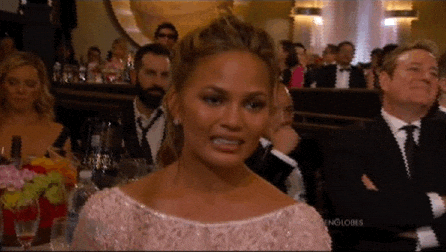 Whew! I've been on a roll ever since I typed the first sentence of this post. I guess now would be a good time to bring this post to a close. Thanks for reading!
Be on the lookout for the voting round of The 2020 Desire To Inspire Scholarship! This round will be starting next week and a winner will be selected soon after that! Out of almost 350 applicants, there were 154 who were eligible and many of their applications were stellar! All of the judges agree that it has been a very talented pool of applicants and that it has been tough scoring their applications! It will be exciting to see how the voting round shakes out and who ultimately ends up winning the scholarship! 😁
And lastly if you weren't already made aware, the Black Man M.D. Merchandise Store is officially up and running! The store was created to help supporters like you showcase your belief in the blog's mission in a tangible way! Proceeds of the store will go towards sustaining the blog and The Desire To Inspire Scholarship for years to come! Cop some merchandise for yourself or other loved ones using the following link!
I hope that you have had a safe and amazing weekend, and that your weeks ahead end up being phenomenal ones!
"We gain strength, and courage, and confidence by each experience in which we really stop to look fear in the face…we must do that which we think we cannot." – Eleanor Roosevelt
– Black Man, M.D.
P.S. – I was given the awesome opportunity to deliver the keynote speech for the Future Medical Scholars Fellowship Program's Class of 2020, hosted by the Office of Diversity, Inclusion and Community Engagement at the University of Miami Miller School of Medicine! It was such a full circle moment for me; I had served as a Teaching Assistant in two of the programs (High School Careers in Medicine Workshop & Minority Students in Health Careers Motivation Program) within the umbrella fellowship program in 2012 and 2016, respectively, and was an active participant in the MCAT Preparation Program in 2014. I had such a great time giving the speech to all the listeners on the call (there were almost 200 people in the audience 🥴😅) and I'm happy to report that they all enjoyed my speech and appreciated what I had to share with them. I even had a few people not only express that they wanted to reach out to me in the future so that I could help them in various ways as they continue their journey in medicine, but also mention that they actually found out about this fellowship summer program by reading my blog! Now imagine how THAT made me feel!! 😭😭😭