It has only been about a week since I started my PICU rotation, yet I've already seen some unbelievable things and have had some unforgettable experiences. Throughout these past five days, I've been reminded of how resilient children are as well as how quickly devastating events can occur in someone's life. I've seen the emotional trauma that these tragic events have inflicted on the families of loved ones in the intensive care unit and I've seen the emotional relief that overcomes other families as their loved ones improve in their clinical status and are ultimately either transferred out of the unit or are discharged from the hospital. I've had the opportunity to help provide critical care to children ranging from several weeks of age to those in their late teenage years. The days have been long and tiring, but they have also been memorable, educational, and manageable. I haven't had to wake up this early (4:45-5:00 AM) on such a consistent basis since my intern year ended, so that has been taking some getting used to. On the other hand, I've been getting such a great learning experience and I feel like I'm quickly getting accustomed to how the PICU functions. Granted, I start a four-day stretch of nights tomorrow night, so I'll get the chance to experience what life in the PICU is like after-hours when I'm the lone resident working with the fellow and attending to cover the patients in the unit. 🙃 If that sounds nerve-wracking to you, that's because it kinda is. But I'm motivated and comforted by the fact that some of my co-residents have already experienced night shifts in the PICU and I feel that if they can get through them and thrive, then so can I!
It was pretty fitting and cool that I was able to transition from the ED to the PICU over the past couple of weeks. In doing so, I could get a sense of how patients were managed in the ICU setting after they were transferred from the ED. I've also been able to continue developing my emergency/critical care skillset throughout this transition. The last week of my ED rotation went by pretty smoothly and I had a couple of continuity clinic half-days over the past couple of weeks that went by pretty smoothly too. I've made more of an active effort to construct my clinic schedule in a way that allows true continuity of my patients, and it has made life so much easier while in clinic. By ensuring that I see my panel of patients more consistently, I've been able to build trust and rapport with them and their families, which in turn has strengthened our physician-patient relationships. I've gotten better with using telemedicine, although it can be the absolute worst when the technology either fails or our clinic visits are impeded by barriers that make it difficult to deliver the adequate care that I would love to give. All in all though, my experience in continuity clinic over the past few weeks has not been anywhere near as crazy as it was when I first came back to clinic in late June after having had a three-month hiatus from clinic due to COVID.
In other news, throughout these past couple months I've been more intentional on figuring out what I want to do with my future. Now that I'm a second-year, I am starting to feel the pressure of trying to figure out what my next moves are going to be. I was told throughout intern year that I had time to figure things out, and while I know that I still have time as of right now, I also feel like that time is starting to evaporate right before my very eyes. It doesn't help that I feel like I've been stuck in some kind of twisted time-warp since March; like how it is already the end of August and I'm already in my third rotation of my PGY-2 year???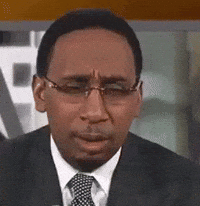 With time quickly flying by, I've been feeling like I need to have a better idea of what I want my life to look like, especially in the near future. I already know that I want to sub-specialize, meaning that I'll be committing to an additional three years of fellowship training after I complete my residency education. I even have an idea of which sub-specialties I'm currently interested in (Nephrology, Allergy/Immunology, Heme/Onc). Nephrology is in the lead right now, but I do want to give the other two sub-specialties a fair shot as I rotate through them this fall. My hope and goal is that I'll have a solid idea of what sub-specialty I'll be pursuing by the end of January.
Outside of what kind of medicine I want to practice clinically, I've been giving some more critical thought of what I want my career to look like. Throughout my adolescent and young adult life, I've always been afforded the luxury of only having to concretely plan ahead for 3-4 year chunks of time (high school, college, medical school, residency). While I've known that I was going to have a career in the field of healthcare ever since I was a teenager, I never really had to critically think through what my career was actually going to look like. I just figured that it wasn't the best idea to do so because I was keenly aware of the fact that life is full of twists and turns and you just never know what can happen or if you even ultimately end up following the career path you tried to perfectly construct. I've just been more or less going with the flow and finding things that inspire me along my journey, though I've always had a vague idea of what I wanted my future to look like.
Now that I'm quickly approaching the midway point of my residency training and my late twenties, I've been feeling the need to critically think about my career and my future, as well as how it will correlate with my fiancée's career and her future. Do I want to be a physician-scientist? Do I want to dedicate a large portion of my career to health policy, advocacy and activism? Do I want to primarily focus on being a medical educator? Do I want to stay in academics throughout my career? Do I want to start in academics and then transition into some other role outside of academics? Do I want to become more involved in health administration? Do I want to one day become a program director, a chair, or have some other role along those lines? Do I want to become a healthcare executive? Do I want to supplement my medical knowledge with a degree in public health? Do I want to focus my career on program and policy implementation in clinical settings? Do I want to become a physician entrepreneur at some point? Do I want to work in private practice? Do I want to become an author at some point? Do I want to establish myself in mass media as I advance in my career?
The questions go on and on and on. These are the types of things that have been taking up a lot of mental space as of late as I continue to work through my second year of residency. I've also gotten involved in quite a few projects and initiatives that I've developed a passion for as I try to envision what my future will look like. I have this unrelenting desire to want to do just about everything because I believe that I am capable of doing anything I set my mind to, but I also realize at the same time that trying to do everything comes at a cost. I've been talking with advisors and mentors more as of late, who've given me great insight and encouragement and have also reassured me that I don't have to have everything figured out right now. There will be serendipitous times throughout my career where I may pivot from what I thought I wanted to do, and the journey surely does not end when I become an attending physician. I've been reminded that there is a whole world after residency that I'm not as privy to as I may have thought I was and that I will have ample time to discover and pursue my interests, Lord willing. I personally feel like part of the reason I feel the way I do is because up until last year, all I had known how to do was to be a student. Now that I'm getting my feet wet in the workforce, I'm realizing that I'm not as comfortable or as well-versed in navigating this new environment. This is why having advisors and mentors is sooo critical. I'm so thankful to have them as I continue to figure out who I'm becoming.
As always, I ended up word vomiting much more than I initially intended. But as always, it also felt great to release what was on my mind. Thanks for sticking around and reading the post! 😁
I hope that you have a marvelous week and that you get the chance to enjoy the final weeks of summer! With my birthday coming up this weekend, I definitely will be doing what I can to make the most of our last stretch of this season! ☀️
And congrats again to the two winners of The 2020 Desire To Inspire Scholarship!!
"You can't connect the dots looking forward; you can only connect them looking backwards. So you have to trust that the dots will somehow connect in your future. You have to trust in something – your gut, destiny, life, karma, whatever. This approach has never let me down, and it has made all the difference in my life." – Steve Jobs
– Black Man, M.D.