THIS HAS BEEN ONE HELL OF A YEAR.
Like many of you, that's pretty much the only way I know how concisely sum up this maniacal year. The palpable hope that we all came into the new decade with very quickly devolved into widespread agony, fear and panic as we marched into the first few months of the year. The world was first rocked with the untimely back-to-back deaths of David Stern and Kobe & Gigi Bryant + the seven other passengers on that ill-fated helicopter. There was also great international concern at the very beginning of the year that a war was going to be ignited between the U.S. and Iran due to the assassination of Qasem Soleimani, an event that sharply escalated tensions between the U.S. and Iran. As we continued to trudge in despair through the months that followed after our lives were forever changed in March due to the World Health Organization's official declaration of the COVID-19 Pandemic, we were barraged with what seemed like an endless supply of terrible news. There were unprecedented disruptions in our everyday lives, so many people continued to die around the world, systemic racism continued to rear its ugly head in this nation, and the United States continued to lack any kind of coordinated national leadership. Now here we are, in the midst of an uncontrollable surge of cases and deaths related to COVID-19.
However, there is now renewed hope that we will be able to effectively fight against this virus due to the extraordinary efforts being made to develop and administer vaccinations against the virus across the globe. While there is currently a lot of hesitation from the public about getting vaccinated, my hope is that people will eventually realize sooner rather than later that getting the vaccine is a much safer bet than taking their chances on contracting a deadly virus that has devastating long-term effects that we are now beginning to witness. This year has been full of bad news, but there have also been positive moments and events throughout the year that have stemmed from all the negativity surrounding us thus far. From the Biden-Harris victory in this year's presidential election to the world seeming to truly open its eyes to both the insidious and brazen evils of systemic racism for the first time, it really is beginning to look like we as a country are turning over a new leaf. I personally have gone through multiple ups and downs throughout this roller-coaster of a year, but I feel like I'm ultimately finishing off the year as a much stronger, more durable, and more aware person than I was at the very beginning of the year.
As stated in the title of this post, there has been a lot of badness and ugliness that has manifested itself throughout 2020. Honestly, the title should really just cut to the chase and be "2020: The Good and The Ugly". But I digress. There has also been some good that has come out of this year, especially in my personal and professional life. It would be incredibly difficult to cover every single thing that happened throughout the year in this post, so I'm just going to broadly touch on the highlights/lowlights and focus on themes, much like I have done in my previous end-of-the-year posts.
I've already given you a glimpse of the bad and ugly, I've blogged about it throughout the year and we've all lived through it so I'm just going to give a "brief" synopsis of the bad and ugly of 2020 from my perspective. Like I said earlier, the escalated tensions between Iran and the U.S. in the first few days of the New Year produced a tense international atmosphere that was quite scary. Not the smoothest start to a new decade. Thank God we didn't end up embroiled into a war with Iran. Of course the actions of Donald and his administration over the past couple of years did not help our delicate relationship with Iran, but I won't get into that. Outside of the vast number of COVID-related deaths that have been recorded this year, there have been incredibly shocking celebrity deaths that have had a rippling effect on society. I already mentioned the deaths of David Stern, Kobe & Gigi Bryant earlier, all of which happened in January. But let's not forget how painful it was to learn about the passing of iconic figures such as John Lewis, Alex Trebek, Diego Maradona, Naya Rivera, Regis Philbin, and Chadwick freakin' Boseman. 😭 There were so many more celebrities and icons of all ages who tragically passed away this year; it's depressing just thinking about it. May they all rest in peace. 🙏🏿
And then came the murders of innocent Black Americans such as Sean Reed, Breonna Taylor, Ahmaud Arbery, and George Floyd. Their unlawful deaths sparked international protests across the world and forced people to face the fact that systemic racism is not only real, but also very deadly and has been interwoven in the fabric of this country since its inception. #BlackLivesMatter became an even bigger civil rights movement that many companies, industries and franchises ended up pledging their support to. Having to deal with the struggles that come with being a Black American while at the same time serving as a healthcare worker in the midst of the pandemic proved to be quite taxing on my mental health. I found myself slipping into and out of states of negativity, despair and hopelessness, especially during the summer months. I thankfully have a great support network that has continued to help see me through these tough times, just as I try to help see them through as well.
This year also gave us an insane amount of wildfires, tornadoes, and a record number of tropical storms and hurricanes that were catastrophic to the regions that were hardest hit. I can't forget the ongoing crises going on in West Africa, specifically in Nigeria (#EndSARS/#EndSWAT) and Cameroon (The Anglophone Crisis). Those are conflicts rooted in the historic imperialism of white and racist Europeans that I don't even want to begin unpacking right now. And of course, the pandemic has been a complete disaster for all of us. While it has wrecked havoc in my daily life, I am fully aware that I am also one of the lucky ones who continues to have a stable and reliable source of income through my job and I know that my life will ultimately not be anywhere near as ravaged as the lives of many others in the world, whose lives have completely been turned upside-down and inside-out. It is sickening to know that the devastation that this pandemic wrought could have been mostly avoided if we only had competent and caring people in power. Because of Donald's incomprehensible decisions, we were very ill-prepared to respond to the pandemic, even though a pandemic playbook was clearly laid out for this administration by Obama's administration. If we had the durable and necessary public health infrastructure in place that we should have as a world power, so many more illnesses and deaths could have been prevented, especially in vulnerable populations. The lackluster response by the government, coupled with the apathy that many people have had about the pandemic over the past several months, has led us to where we are now; an uncontrollable surge of new cases that are pushing hospitals to capacity at an alarming rate and are exhausting healthcare workers. Wearing masks have unnecessarily and dangerously become a political statement, and thanks to all of the misinformation being spread across media platforms, there is a dangerously high percentage of people in this country (and probably across the world) who are unwilling to become vaccinated once they are provided access to a vaccine against the same virus that has caused a once-in-a-lifetime worldwide catastrophe.
*Deep sigh.*
I needed to start with all the bad and ugly upfront because I need for this post to end on a more positive and uplifting note as we head into 2021, the year that I hope ends up being a year of rebuilding and ultimately resets our start to the decade. To start off, there is hope for a brighter future with the election of President-Elect Biden and Vice President-Elect Harris. We will actually have some strong and trustworthy leadership in this country, something that we have been severely lacking these past four years. Systemic racism will continue to be addressed, tackled and dismantled, thanks to the widespread activism of everyday heroes across the world. Climate change will once again be seriously addressed by the government, and we will ultimately rejoin both the Paris Climate Accords and the World Health Organization. In addition to those positive aspects of a new administration, there is renewed hope that the pandemic will be properly dealt with once and for all. With unified messaging, increased funding for strengthening the public health infrastructure of this country, increased focus on research for COVID-19 treatments, and increased efforts to vaccinate populations against the virus, we could hopefully have our lives somewhat return to what it was like before the pandemic upended the world. While the pandemic has done more than its fair share of harm, one positive thing it has done is inspire people across the world to show their love and appreciation for healthcare workers, that of which has been very inspiring to us exhausted healthcare workers and motivates us to continue the life-saving work that we do on a daily basis.
Speaking of working as a healthcare worker, I've been amazed at how quickly I'm turning into the kind of resident physician that I always admired in others when I was a medical student. The growth I've felt in this year alone has been astounding, especially the growth I acutely witnessed in the period I transitioned from an intern into a second-year resident. As I hit the halfway point of not only my second year in residency but also in my overall residency training, I can comfortably say that I've completely adjusted to the lifestyle of a resident. I've definitely hit my stride, especially now that I've completed my six-week hematology/oncology rotation. I have many more rotations to go, some of which will be tough ones, but I literally have no fear of what lies ahead. Okay I'm lying, there are a couple of rotations that I'm a bit nervous about. But just like I've completed some of the rotations that I was once nervous about, I will go through these future experiences and complete them as well while delivering excellent care to my patients and serving as a clinical teacher to my teams.
In line with the theme of my clinical growth, I've found myself itching to perform procedures that I once shied away from. As a second-year resident, I've felt that I needed to capitalize on procedural opportunities to not only strengthen my procedural skills and be able to effectively teach other people how to do them, but also because my residency training may be the only opportunity that I get to perform many of the procedures that are being made available to me at this time. Just this year alone, I've been able to place a Nexplanon into a teenager, I've performed multiple lumbar punctures, sutured several wounds, placed umbilical vein and arterial catheters in neonates, performed positive pressure ventilation on newborns fresh out of the womb, and have recently performed a couple of bone marrow biopsies. I plan on continuing this streak of procedures as I continue my residency training in order to fortify my confidence in my clinical abilities!
I've also been blessed with professional successes and opportunities throughout the year, starting with the invitation to attend the Frontiers in Science Symposium, a research symposium hosted by the Association of Medical School Pediatric Department Chairs at their annual conference that introduced minority pediatric residents across the nation to the Pediatric Scientist Development Program. In addition, I was surprised with the honor of receiving the Harvey J. Hamrick Outstanding Resident Teaching Award at the end of my intern year and was given the honor to serve as the Keynote Speaker for the Future Medical Scholars Fellowship Program Class of 2020, a program that I've held near and dear to my heart for almost a decade now. I was recently blessed with the opportunity to participate in the Academic Pediatric Association's New Century Scholars Resident Mentoring Program, a competitive program aimed at increasing the diversity of the academic pediatric workforce. I was featured in various podcasts throughout the year, was accepted into both the STAHR (Students in Training, Academia, Health, and Research) Mentorship Program at my institution and the Residents as Teachers program through the Academy of Educators at UNC, allowed the opportunity to start a voter registration drive at the primary care continuity clinic I spend some of my time working at, helped to created a four-part interactive conference series at my institution titled Project E.M.B.R.A.C.E. (Ending Medical Bias and Racism by Advocating for Change and Equity), and have been invited to work on multiple clinical and health services research projects at my institution.
This blog has also seen some substantial growth over the course of the year. Not only were we able to award two high school students The 2020 Desire To Inspire Scholarship, we have already hit our initial goal of $1500 for next year's scholarship and are well on our way towards meeting our revised goal of $2250, which would help to award three students the scholarship in 2021! In conjunction with the expansion of the DTI scholarship, the Black Man, M.D. Merchandise Store was officially launched this past summer. The blog also hit its highest number of unique visitors ever this year; almost 25,000 people decided to check the blog out at some point over the course of the year!
That's incredible! I'm definitely excited for what the future will bring to the Black Man, M.D. blog! 🤩
This year has been one for the books. I'm sure that we are all ready to put 2020 behind us and are looking forward to focusing on all the good things in store for us in 2021. Granted, it's not like a magic wand will be waved this Friday on January 1st and everything will magically be better.
But for all of our sakes, I do think (and sincerely hope) that a psychological shift in the mentality of our society will be aided by moving on from 2020 to 2021.
2021 NEEDS to be a better year than 2020 was. So with that said, let's make the New Year a prosperous start to the decade!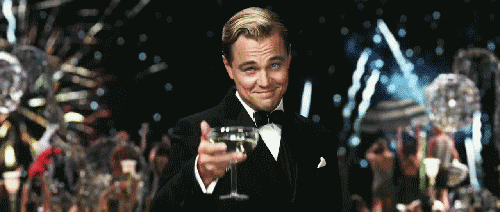 "Just as despair can come to one only from other human beings, hope, too, can be given to one only by other human beings." – Elie Weisel
– Black Man, M.D.