So I'm STILL not over the results of the election.
To tell the truth, there's a very high chance I'll never be over what happened less than two weeks ago. The aftermath has been even worse with Trump picking extreme people for his cabinet who could completely halt and reverse the progress that we've made in this country. Don't even get me started on the increased incidence of hate crimes that have been taking place around this country. There was even an incident at the Starbucks I used to go to frequently on the University of Miami campus! There's a lot of crazy things going on in the nation, and it makes me sick. I can't even go on social media or watch the news anymore without feeling anger rise within me. It's really disheartening and ridiculous to see the hate and foolishness that we've been witnessing on a daily basis. Like, why was First Lady Michelle Obama called an "ape in heels" and perceived to be "fluent in ghetto" this past week?  It's as if people harboring these ignorant values feel like they can finally come in the daylight and show everyone how racist they really are. It's so pathetic and infuriating at the same time. I hate having to sit here and helplessly watch all this go on while having to continuously study for upcoming exams. I feel like I need to be helping make some kind of effective impact against these dangerously ignorant beliefs that goes farther than calling state senators, marching in the streets and posting things on social media…but it's almost as if Trump and all his supporters will keep doing whatever they want, regardless of how over half of America feels about it. It feels like such an uphill struggle but like I said before, I refuse to sit back and feel useless. If Trump, Pence and the fools in the Republican party that support them want to try and make this country worse, they're not about to do it without heavy resistance. We gonna fight back as hard as we can for as long as we can to make Trump's presidency a living hell for him.
Aside from all that, I took both my GI block exam on Thursday and my MAPS (medical ethics) exam on Friday. And I now have my cumulative Heme/Onc & Cardiology final exam tomorrow, along with my cumulative Pulmonology & GI exam on Tuesday.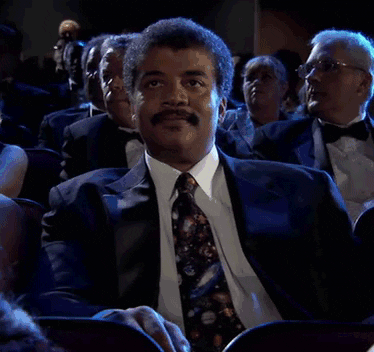 I feel like I did well on the GI block exam, even though I was feeling physically sick throughout the exam. I was feeling nauseous and my stomach was not cooperating with me. Go figure. I WOULD be the guy feeling nauseous while taking a test on the Gastrointestinal system. We got an email the next day saying that everyone passed the exam, so that further confirmed my feelings about how I felt about my performance. The 20-question MAPS exam on Friday was okay. You never really know with medical ethics, especially with those questions where you feel that there are multiple right answers. In preparation for these last two massive tests coming up for me, I've been studying relentlessly in order to try and remember everything I've learned since August, and it's been pretty torturesome to say the least. I've just been hitting main points and praying, because I feel like it's just honestly futile to try and re-learn everything I learned in the past already in three days. I'm just gonna be doing practice questions up until I take these exams. I just wanna be done with all this and go home for Thanksgiving break! I'm sooo close, yet sooo far…
Speaking of, I attended two awesome Thanksgiving dinners that some of my friends were hosting last night. It was a wonderful study break, and I had some of the best dinner that I've had in weeks haha. Peanut butter & jelly sandwiches were REALLY getting old 😅. I relearned how to play Spades (don't you dare judge me), caught up with people I hadn't seen in a while and played an intense game of Taboo. Good times, good times. I really can't wait to get home and spend some quality time with family!
But first, I gotta power through these practice questions.
Y'all stay up and stay blessed!
"For to be free is not merely to cast off one's chains, but to live in a way that respects and enhances the freedom of others." – Nelson Mandela
– Black Man, M.D.