Winter Break is Here!!!
And you already know what that means…
I'm three semesters deep into my MD program!!!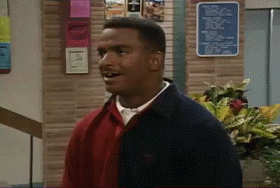 After next semester, I'll be halfway done with medical school! Isn't that insane? And soon after next semester, I'll be starting my clinical rotations in the hospital! I can hardly believe it. The closer I get towards obtaining my medical degree, the more surreal it all feels. Rounding in the hospital as a third-year medical student still seems like a foreign world to me…yet I'm going to be be doing just that in five short months. And then before I know it, I'll be graduating from medical school with my M.D. I'll officially be a physician. A relatively inexperienced physician, but a physician nonetheless. Incredible.
But before I get to third-year, I have to get through my final semester of basic science classwork and through the USMLE Step 1 checkpoint. That test is really creeping up on me yo. Winter Break is gonna come and go and then January and February will fly by. Then it'll be March, which is when I start my Step Study Period. Then April 10th will come and BOOM. I'll be taking one of the most important tests of my life. Boy am I ready to get that test over with. Too bad I'm nowhere near prepared to take it. It's all good though, I'll get a study schedule ready and will commit to it when the time comes.
Enough about all that though.
I felt that the renal physiology exam I took this past Friday went pretty good. It was a short test (60 questions), but the questions were really detailed so I had to take quite a bit of time with about half the questions. However, I felt confident about the vast majority of my answers overall. But as we all know, we never know how well we truly did until we get those scores back. So there's that. When school starts back up again in January, we'll be tackling renal pathology, which I hear is a bit easier than it's physiology counterpart. That's always a good thing to hear, although I actually didn't mind renal physiology at all. Don't get me wrong though, it was definitely tough as hell to wrap my head around at first.
A couple days before the test, I took a study break by volunteering at the DEAC free clinic run by Wake's medical students and practiced my patient interview skills there with an older lady who needed to check her bloodwork. She had been advised to start a healthier diet a few months back after it was discovered that her triglyceride (molecule of fat) levels were really high. She took on the healthier diet challenge, so she was excited to see the results of her hard work, and also expressed interest in smoking cessation after being a smoker for 34 years. She also came with complaints of a sinus infection, which has afflicted her a few times a year for the past 30+ years. It was nice just being out in the community and helping solve real medical issues that real people were having instead of being hunched over a desk answering practice questions about the physiology of the kidneys. I helped gather her information, was able to practice my presentation skills to an experienced physician, took her to the lab so her blood could be taken, and helped decide what medications we were going to give her. I always tend to have a nice experience every time I volunteer at the DEAC free clinic…I should really go more often.
Finally, I was given the opportunity to assist in giving a presentation to Black high-schoolers interested in health professions yesterday morning at a local YMCA. The 50+ group of high schoolers were actually called the Young Black Achievers. Pretty dope name, in my opinion. As one of the three presenters, I talked with them about my journey and how it shaped me to be where I'm at today. They were high-school students, so you can imagine their restlessness as they sat there for a couple hours as we talked. But it was a great experience overall, and I'm glad to have been able to talk with them as well as to help answer all the questions they had. I also learned quite a bit about the other two presenters, both of whom were my classmates/friends. Representation is so key y'all. It really matters!
I have a great feeling that this Winter Break is going to be an awesome one! I have a ton planned for it, including spending quality time with my family, traveling to Atlanta to visit my girlfriend and her family, and flying down to Miami to attend a wedding. I'm looking forward to it all!
I hope you have an unforgettable and a happy holiday season! Be sure to count your blessings!
"Optimism is the faith that leads to achievement. Nothing can be done without hope and confidence." – Helen Keller
– Black Man, M.D.
P.S. – Special shoutout to my girlfriend because today is her birthday!! Happy Birthday Babe! 😁