Alright I knew I would be hitting the ground running when I got back to school…
BUT DAMN!!! *in my best Chris Tucker voice*
I don't think I've really been able to catch much of a break since getting back from Atlanta last Monday. I started class Tuesday morning with four lectures of Renal Pathology (that I FINALLY finished getting through yesterday), followed by another four lectures the next day that I'm still working on getting through. (Yes, I've been playing the catch-up game again. 😊😊😊😊😊😊😊😊) And I have about ten or so lectures this week before my Renal Pathology exam on Friday. Sounds like a lot, doesn't it? Well, it is. But you would think I would have been able to get through my eight lectures from last week by now. You know why I haven't been able to? I'll gladly tell you. Because I had another Clinical Skills Exam ("affectionately" called CPX for those of you not familiar with it) this past Wednesday where I not only had to go in and interview a standardized patient before performing a focused physical exam on her, but also had to document our encounter as well as provide an assessment and plan for her care. That took quite a chunk of my Wednesday overall. In my opinion, it may have been my best performance yet, but you never know these days. I'm just gonna hold my breath and hope that I don't get another email stating that the history-taking portion of my encounter was "Unsatisfactory" and that I will need to "remediate my history-taking skills". I don't even wanna hear the word 'remediate' anymore. I'm tired of remediating my history-taking dammit. Lol.
I then tried to get through some more of Tuesday's lectures after finishing my standardized patient documentation, but I didn't get very far. Plus I was tired and wanted to get some sleep in order to attend a Case-Centered Learning (CCL) session early the next morning. Thursday turned out to be a pretty long day as well. I attended the CCL lecture and then attempted to study some more before having to go to my actual Clinical Skills class, which ended up taking up most of my afternoon. The class was especially interesting this time around though, for we learned a practical and helpful method to go about breaking bad news to patients as well as how to take a "SOAP Note", which is a quick daily progress note of a patient that includes an evaluation of how the patient is doing from both a subjective and an objective perspective, a current assessment of the current health of the patient and a plan of care for the patient based on the overall evaluation and assessment of him/her. We also learned how to access patient files, which comes with a HUGE amount of responsibility and actually made me feel more like a healthcare provider instead of a second-year med student tryna stay afloat in this choppy sea of lectures and exams. It was pretty cool, to say the least.
After getting back from Clinical Skills, I played the catch-up game a bit more before having to attend a meeting for the annual "Share the Health Fair" taking place this Saturday. I'm going to be working as a station leader at the glaucoma screening station at the health fair all day, so I had to make sure I knew what the set-up was going to look like as well as make sure the volunteers working at the station that day knew what to expect. On top of all this going on that day was the fact that it was my Founders' Day, so of course I had to celebrate for a bit with some other fraternity brothers in the area. I finally got back to my place later that night, studied for a bit and then crashed in order to attend a review session the next morning because Lord knows I definitely needed that. I attended the review session and then was able to get some more studying in after that, but my studying was cut short (yet again) by a mandatory presentation I had to attend where my class was formally introduced to the scheduling procedures for our third-year clinical rotations. By the way, this presentation further proved to me how freakin' close third-year is. The fact that I'll have patients in the near future that I'm somewhat responsible for is mind-blowing man. In addition, clinical rotation schedules are strict AF. I'll have to be at the hospital damn near every waking hour of my week, although I'll get weekends off on some rotations. So that means I'll have much, much less control of my time. It's gonna be a hell of a ride, that's for sure.
Right after leaving that presentation, I made my way to Charlotte in order to fly to Irving, Texas (it's near Dallas) for the SNMA National Leadership Institute. First off, I traveled back in time. That's just cool to say. Also, it was 'bout cold as fuhhh over there! You would think Texas would be hot or whatever. But nah. It was 22 degrees when I landed. And it stayed cold the whole weekend. I wasn't reaaadyyyyy! *in my Kevin Hart voice* But it IS January, so I guess I should have known better lol. The conference was fantastic overall though! I was able to interact with regional and national leaders in the organization from all over the country while representing my school. I also learned quite a bit from the sessions that I attended, including tips on how to efficiently plan your goals, why understanding the business side of medicine is particularly important, the importance of understanding the value of a personal brand, how to verbally communicate with people in a proficient manner in under a minute, and how to take advantage of the plethora of post-career opportunities available for medical school graduates. In addition, there was a SNMA Leadership Panel presented to us, which was made up of prior SNMA leaders who are now practicing physicians and the Dean of Texas Christian University's future medical school came to talk to us about the innovative curriculum that they're working to provide to their future students. Finally, we were given a talk during dinner last night that focused on the vital importance of voting in all government elections and being leaders in our respective communities. All in all, I'm happy that I had the opportunity to attend this conference and I feel that I'll be making use of many of the connections that I made here, as well as many of the lessons that I learned here, in the future.
So now I'm back in Winston, where it actually snowed quite a bit while I was gone! Now all I need is to throw a snowball at someone and to drink some hot cocoa to be perfectly content. I'm lying, I won't be content because I still gotta get through these lectures.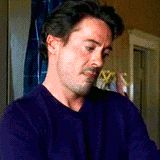 I hope you've started off the New Year on a phenomenal note! Keep on working towards your goals and powering through your resolutions! Those who say they can and those who say they can't are usually both right!
Be the one who says they can!
"The pessimist sees difficulty in every opportunity. The optimist sees the opportunity in every difficulty." – Winston  Churchill
– Black Man, M.D.