It's OVER!! I made it to the light!
I've finally completed the USMLE Step 1 Exam!!!
WHOOOOO-HOOOOOO!!!!!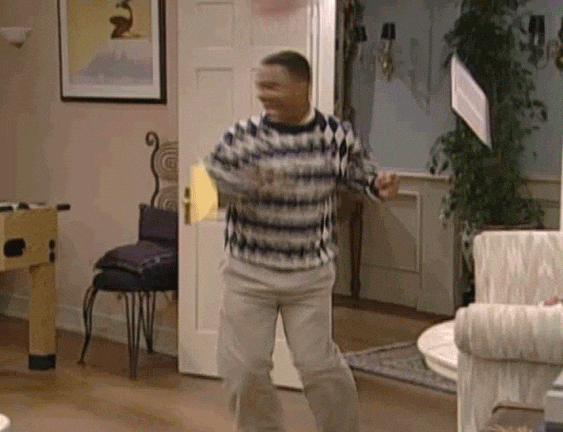 It's been almost a week since I took the exam, so I've had some time to process the surreal feeling that came with finally finishing it. After I wrote last week's post, I got some snacks for the big day and relaxed the rest of the afternoon, as I said I would. I ended up watching Neighbors 2, which was ridiculously hilarious. I slept okay that night, although it wasn't the best sleep I've ever had due to the fact that I was so hyped up and ready to take Step. As soon as my alarm went off the next morning, I immediately jolted out of my bed and began getting ready to leave. I got to the testing center and because I had visited the center a couple of days prior, I was familiar with the whole layout. After checking in and going through all the required procedures, I began my 7-block exam. I won't lie, I felt my nerves creeping up on me for the first few minutes of the test…but then I eventually got into my zone and was able to answer the questions just like I had been answering them during my whole study period. However, that test was pretty long. Time was actually flying by but I definitely felt myself getting fatigued, especially during the last block of questions. Taking any kind of test for eight hours can really mess with your head, no matter how many practice questions you complete or how often you simulate exam day. We were granted an hour-long break that could be used in whatever way we wanted to use it throughout the day, so I actually spent seven hours answering questions. Oh and my computer decided to turn off on me during my fifth block 😳. Isn't that lovely? Thank God I didn't lose anything and that I could continue exactly where I left off after about five minutes of waiting for the IT crew to fix the issue.
When I finally finished the exam, I walked out of the testing center not really knowing how to feel. To tell the truth, it was a pretty weird feeling. I had just taken the test that I've been preparing for in one way or another ever since entering medical school. I felt that I answered a good number of the questions correctly, but there were also a solid number of questions that I had to go with my gut for, especially in the final block of questions (which ended up being the hardest block of the test and contained the longest question stems). Those questions were the reason as to why I didn't feel too certain about my performance because ideally, I would have liked to have been sure about all of my answer choices. But this is the USMLE Step 1 exam we're talking about, so of course that wasn't about to happen. I also realized that although I worked extremely hard to prepare for this exam, there was no way that I could have been FULLY prepared for the test I took. Some of the questions were just straight-up bizarre. So with that said, I was glad that I took it when I did because I don't think that waiting a few extra days would have done me any good overall. The test was going to be hard as hell regardless. All in all, I know that I put an intense amount of energy into preparing for Step and I genuinely felt that I did the best that I could do on that test. So as long as that holds true, I'll accept the score that is given to me because it simply is the score that I was meant to have. But until I get my score back, I won't even entertain thoughts about my performance anymore unless I'm asked about it. I'm just going to continue celebrating the fact that I've finally completed this phase of my medical education!
In regards to how I've been celebrating life after Step, I've done so this past week by chillin' for a couple of days and then attending the SNMA's Annual Medical Education Conference (AMEC), which took place in Atlanta this year! I actually just got back from that and I'm extremely glad that I was afforded the opportunity to attend. There is SOOOO much that I could say about my time at the conference, but I also don't want this post to turn into a dissertation. So with that said, I'm going to try and give you a captivating synopsis of my experience at AMEC!
I got to the conference with friends from Wake on Thursday morning and we literally hit the ground running. We checked into both the hotel and the conference before splitting up to go to the various sessions that were made available to us. I ended up going to the Professional Exhibitor's Fair, where many institutions were advertising their respective residency programs. I also went to an interesting talk where a neurosurgeon shared his incredible life story that contained various elements of adversity, a House of Delegates meeting where representatives of all the ten regions of the SNMA get together in order to vote on a number of official things, and a presentation skills workshop where we were given tips on how to give effective and memorable presentations. After that, I attended a Regional Meeting before heading out to enjoy Atlanta's nightlife.
I woke up early Friday morning with a good amount of sleep still in my eyes, but determined to make it through the day! The first session I attended was a discussion facilitated by Dr. Barbara Ross-Lee, who just so happens to be one of Diana Ross' siblings and an aunt of Tracee Ellis Ross! She hit on great points in the discussion, including the importance of understanding that studying medicine is a lifestyle, realizing that communication is fully based on how the person you're communicating with interprets what you're saying, appreciating the fact that every patient encounter is a cultural encounter, and taking notice of how majority populations are usually judged by their strengths while minority populations tend to be judged by their weaknesses. I then attended a talk that was focused on historical and future perspectives of Blacks in Medicine and on the necessity of learning this very important history. Soon after that, I attended a panel discussion that was focused on Minority Men in Medicine. A couple of things we touched on in this session included realizing that you could potentially "pigeonhole" yourself by trying to solely find mentors who look like you, understanding the greatness of organic relationships, and understanding that the government will very likely not be willing to look out for our best interests as minority men, so we must be comfortable taking care of ourselves.
After that session came the President's Luncheon, where guest speaker Dr. Camara Jones spoke to us about how racism plays into health disparities and how these disparities can disappear if health equity was achieved. She especially emphasized the power that social constructs have on health conditions, using herself as an example by stating how she could go to different countries and be classified as a different race in each country, which would eventually affect her health outcomes in the long run if she were to stay in one of those countries long enough. After the luncheon, I attended another panel discussion that was focused on nontraditional career paths in medicine. The people on this panel had some very interesting things to say and some useful pieces of advice to give, which included having a "Board of Directors" of your life, getting "off the tracks" of the traditional path for a bit in order to learn about how other people in different professional fields think about certain things, taking leaps of faith, understanding the incredible power of self-confidence in every aspect of life, and thinking in a big and disruptive fashion with a very open mind. This session was actually one of my favorite ones of the whole conference!
After leaving that one, I attended the second Regional Meeting of the conference, where I actually ran for the Regional Community Service Liaison position for Region IV of SNMA! Unfortunately, I completely bombed my speech in an embarrassing fashion and although I had some great ideas to share, my speech delivery was one of the worst ones I've ever given. Maaannnnn it was quite uncomfortable, to say the least. Crazy thing is, I wasn't even that nervous on the podium. It was just that the words that I was looking for weren't coming to me. It was so unlike me. In all honesty, it may not have been as terrible of a speech as I'm making it seem but because I know what I'm capable of, I sincerely feel that it was one of the worst speeches I've given. But nevertheless, I finished my speech with a smile without falling apart or anything and returned to my seat in confusion as to why that had just happened to me. Needless to say, I believe that my speech helped me lose votes to my competitor, who had a great delivery and even gave out snacks to the audience, which is always a plus lol. Thing is, losing to my competitor didn't even bother me. What really annoyed me was the fact that I performed so poorly in doing something that I believed I had prepared myself for and that I've done on numerous occasions. Giving a speech wasn't supposed to be a hard thing for me to do. But I dropped the ball. So now the best thing for me to do is to use this experience to my advantage and to ensure that this doesn't happen again, which I'll do by further honing my skills as a public speaker. My ideas didn't go unnoticed though, for one of the chairs of the National Community Service Committee approached me later on and expressed interest in working with me because she liked the ideas that I shared. Plus, the Regional Director of Region IV told me that she would still love to work with me in some kind of way. So I actually did end up gaining something positive out of this painful, yet humbling experience. As one of my good friends loves to say, you miss 100% of the shots that you don't take. 
The final sessions I attended on Friday were a couple of mixers hosted by residency programs from various institutions. At the mixers I attended, I got the opportunity to meet with a number of residents who talked about what their programs were like and how they've been able to flourish in their respective programs. I then proceeded to take a nap before venturing out into Atlanta's booming nightlife once more 😎. Saturday morning was pretty rough…but just like Friday morning, I was determined to learn as much as I could from the sessions made available to us! So I attended four sessions in a row, which included useful tips on how to succeed in your clerkship years, tips on how to choose a medical specialty, how to effectively manage your social media presence, and how to implement strategies to increase the presence of underrepresented minorities in the faculty population of academic medical institutions. After this marathon of sessions, I caved in and took a pretty long nap before working to get a few things done and going to the closing banquet. I then enjoyed Atlanta's nightlife for the third night in a row 😅!
LMAO. Throwback to when I said I was going to give a synopsis of my AMEC experience. I wrote a damn essay without even meaning to. Lol, I promise I was trying to keep it short. But it was such an exciting and memorable experience and I just had so much to say about it! I ran into so many people that I hadn't seen in a really long time and I met an even greater number of awesome people! The networking opportunities were absolutely mind-boggling. I even unexpectedly met the author of the Overcoming The Odds book that I had finished reading a few months ago, Dr. Antonio Webb! Like I said before, I'm extremely glad that I was afforded the opportunity to attend this conference and I really hope that I'll be able to go to next year's conference, which will be taking place in San Francisco! I've never been to Cali, so I REALLY hope that I'm able to go!
If you've made it this far into this post, I sincerely commend you. I owe you a high-five next time we meet!
I hope that you had a marvelous Easter weekend and that you have a stupendous week! And much thanks once again to all of you who prayed for me as I worked to overcome the challenge of Step 1!
"Don't worry about failures, worry about the chances you miss when you don't even try." – Jack Canfield
– Black Man, M.D.