After a solid month or so of strenuous preparation for my nine-hour long Step 2 CK board exam, I can finally say that I'm OFFICIALLY DONE with that test!!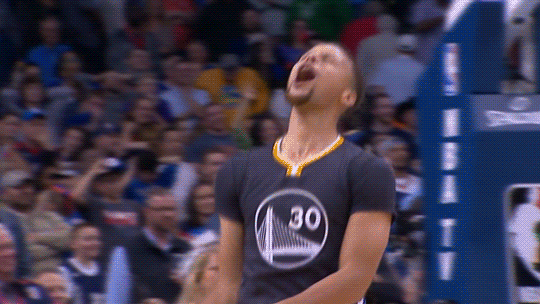 As you may or may not have read last week, I had started to get sick of constantly answering and reviewing questions. My motivation to study was rapidly declining, I was achieving scores in a range that I was comfortable with, and I felt like there were some things that I was starting to forget simply because I had last reviewed those details weeks ago. Although I was very comfortable staying with my girlfriend (who had been making the study block a MUCH more tolerable experience), having to use the majority of my day to complete study questions and review concepts was getting really annoying. I was so ready to take the test and move on with my life, which I finally did last Friday.
In the days leading up to the test, I actually toned down my studying quite a bit. As a matter of fact, the last question blocks I completed and reviewed were on Tuesday. I did a light, final review on Wednesday and by mid-afternoon, I was completely done with my preparation. A part of me wanted to go back and look at some more stuff later on that evening as well as on Thursday, but I wouldn't let myself. Okay, I cheated for a few minutes on Thursday morning and let myself look at a few things that I thought I was a little shaky on before realizing that doing so was a waste of time. Plus, I didn't want to throw myself into a panicked frenzy the day before the exam. That's just ridiculous. Deep down, I knew that I had already looked at everything worth looking at and I knew that I was ready to go in and take the exam. But even so, it's hard to shake off the feeling that I may have either missed some small details or failed to study a concept all the way through. That feeling will probably never go away, which is why it's important to just simply trust that you prepared yourself adequately and that you know the necessary information to perform well on the test, even if you have to end up working through questions that you're unsure about.
I spent my Thursday getting snacks for the day-long exam, sending out emails, getting some other parts of my life together and watching Netflix. It was a pretty relaxing day, to say the least. By the time I had to go to sleep, I was pretty worn out. Just to be safe, I took a little ZzzQuil because trying to sleep before huge exams has historically been a very irritating issue for me. But even with that added help, I had some trouble falling asleep for about an hour or so. Thankfully, I eventually fell asleep after some tossing & turning and ended up feeling pretty well rested the next morning. 😊
The routine on test day was pretty similar to when I took Step 1 last year. I got to the testing center, packed my stuff up into a small locker, verified my identity and proceeded to begin the exam. I must admit, my heart started racing a bit as I answered the first few questions of my first block. However, after answering some more questions, I quickly fell into the routine that I had been following for the past month. Each of the eight blocks ended up flying by pretty quickly and I found that although I was beginning to become mentally fatigued in the later blocks, I was faring better than I had been when I hit the last couple of blocks during my Step 1 exam. It was great to see how much more endurance I had this time around. I also noticed that I felt relatively calmer overall throughout this test, mainly because I had been taking Shelf exams all year long and I also already knew what taking a day-long test felt like. And unlike last year, my computer didn't turn off in the middle of a question block, which is always a plus!
If you were to ask me how I felt the test went, I would say that "I think I did okay overall, but then again you never really know with these kinds of tests." There were a good amount of questions that I felt sure that I got right, but there were also quite a few that I wasn't entirely sure about even though I could whittle down the answer choices to increase my chances of picking the right one. And of course, there were a couple of dumb questions that I had to straight-up guess on because I literally did not know where to begin picking the right answer. I felt relatively comfortable with my performance on almost all of the question blocks. I say almost all because there was one block specifically that threw me for a hell of a loop. I pray that that block was full of questions that are going to be thrown out because I was unsure of about half of the answers that I picked in that section. But like I said, you just never know how things will end up going until you finally get your score back, which won't be for another month or so. 😅
Now that Step 2 CK is behind me, I have a week to relax and get my life together before heading into my second rotation of fourth year, which will require me to work as a medical volunteer/camp counselor at a summer camp for kids with chronic illnesses. I'm really looking forward to this experience and am pumped to meet the team at the camp as well as all the kids that I'll end up interacting with! Until then, I'm gonna just chill and give my mind a break. I'm over at Hilton Head Island right now and will be here until Tuesday. It's been a minute since I've been able to relax on a beach…so excuse me as I finish up this post and continue to bathe in this radiating sun while taking the time to appreciate the warm sand and ocean ripples around me. 😎
Make sure to have an incredible week! Happy Fathers' Day to all of you amazing fathers out there! And Incredibles 2 was a much better movie than I expected it to be! Go check it out when you have time to!
"The limits of the possible can only be defined by going beyond them into the impossible." – Arthur C. Clarke
– Black Man, M.D.