Y'all, I have about a month until my residency application is due. A month. That's like no time at all, especially if you live in my world where time insists on zipping by like a shooting star. I remember first learning about the ERAS (Electronic Residency Application Service)  and the whole timeline of fourth-year like it was yesterday. I also remember feeling like I had so much time left during that fourth-year information session back in the late fall of last year. Back then, I was more concerned about powering on through my Psychiatry and Neurology rotations so that I could get to winter break. Fourth year seemed like a mile away…..but here I am now, about to start the last week of my third rotation of my final year of medical school, only about a month out until the application is due.
Luckily for me, my school ensures that we are prepared to submit our application well in advance by not only making us go to information sessions throughout the year, but also allowing us to pair with residency advisors during the summer in order to review the various elements of our application. Because I had to have drafts of my personal statement, CV and MSPE characteristics completed before my advisor meeting, I've already done all the hard work. I've even gotten a few people to review my personal statement already. All I need to do now to complete my application is to finish revising my personal statement, ensure that the people I've asked to write a letter of recommendation for me do so before the deadline, and complete the other fill-in-the-blank sections of my application. Then I'll be pretty much set to submit! Oh wait, I also have to come to a final decision on which programs I'm actually going to apply to. 😅 Whittling my list down to about twenty-or-so programs is still a work in progress and is actually harder than I had anticipated, especially when there are so many fantastic pediatric programs across the East Coast. But I assure you, it's getting done!
This past week was another one that went by in a blur. I woke up on Monday morning ready to start my week and before I knew it, I was leaving the hospital on Thursday afternoon wondering how the heck I was already approaching Friday. Carrying up to four patients at a time most of the week kept me pretty busy, which at the same time also helped make time fly by. By being responsible for this many patients, I felt like I was getting a taste of what being an intern was going to be like. I was writing notes for my patients, presenting them on rounds, assisting in coming up with plans of care for them, assisting in procedures (I helped perform a couple more of those 15-minute head taps that I wrote about last week lol) and even helping write orders for them. I really was feeling like the doctor that I'm going to become in less than a year!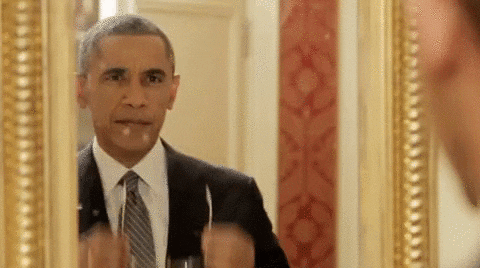 Overall, this past week in the NICU was another solid one. I even had a baby smile at me multiple times as I played with him! 😄 That about made my week, especially because of the straight-up sad nature of the NICU. These babies are literally the sickest infants that I've ever seen. Some of them fortunately end up getting better and going home, but many of them have been there for an extended period of time, with some of them having spent their entire lives in the hospital. It's pretty depressing man. As a healthcare provider for these infants though, it's extremely important that you don't let your feelings cloud your judgment, no matter how sad and unfortunate the patients' circumstances are. Of course you need to be able to emphasize with these patients and their families, but you also have to ensure that you're not letting their circumstances affect your life in a negative and destructive way. It's a much harder rule of thumb to follow than you may expect. Or maybe you actually do expect it to be a hard thing to do because, well you know, sick babies are naturally a sad sight to see.
While I feel like I've been able to emphasize with the patients and their families in an appropriate manner, I've found my mind frequently drifting off to what this experience in the NICU must be like for the families that come to visit their loved ones. Whereas each day in the NICU is just another day of school to me, it's surely an emotional and unforgettable experience for each of the parents whose children are recieving care there. During these times of reflection, I tend to be brought back to the times I volunteered in the Ronald McDonald House's Brenner's Family Room in the hospital (located on the same floor as the PICU and the NICU), which is a place where families of the hospital's pediatric patients can get together in a comfortable place close to their loved ones and rest while having access to free food and coffee. I remember witnessing how distressed and hopeful these families were about their loved ones, and being reminded that there was another world outside of the hospital that was full of the worried relatives and friends of each patient. It's pretty terrifying how easy it is to go about your daily routine in the NICU without even taking a moment to seriously consider the perspective of the families who are scared to death about their loved ones. I hope to continue this habit of making time to consider the perspectives of others so that I can be that much more of an empathetic, caring and effective physician.
Well that's it for today! Go on and live your best life this week!
"The question isn't who's going to let me; it's who's going to stop me." – Ayn Rand
– Black Man, M.D.