This week flew by so fast man.
And I'm already at the halfway point of my NICU rotation.
Like, how??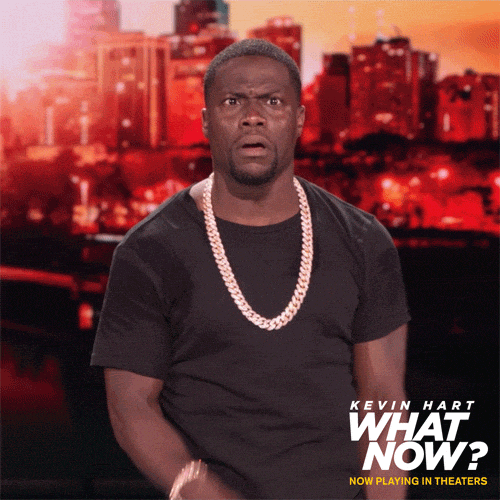 Between the long hours at the hospital each day and the great learning experiences that I've been fortunate enough to enjoy, I guess it's easy to see why time has seemed to pass by so quickly. My mornings are primarily spent pre-rounding, pre-charting, rounding with Radiology, rounding on patients with my regular team, and finishing my notes. I've learned so much about routine care in the NICU just by paying attention to other providers during rounds and keeping up-to-date with my assigned patients. Although I had an idea of what day-to-day patient care looked like, it amazed me just how many calculations need to be done on a daily basis in order to adequately maintain the status of these infants.
After eating whatever I manage to come across for lunch, I typically spend my afternoons checking on my patients, finishing up whatever notes I have left, attending various learning sessions, and/or observing/participating in various procedures. As a matter of fact, my colleague and I actually performed a ventricular tap on an infant who was suffering from brain swelling and increased cranial pressure due to her overproduction of cerebrospinal fluid. The Nurse Practitioner supervising us walked us through the procedure, but we were literally the ones doing it. Can you believe that I actually stuck a needle into the baby's fontanelle ("soft spot") so that my partner could draw fluid from her brain? Wild man, just wild. Can't lie though, it was pretty cool…..until I realized that I had to be immobile with the needle for about 15 minutes as my partner SLOWLY drew the fluid out of the baby's head at a rate of about 1 mL a minute. We had to draw out 15 mL.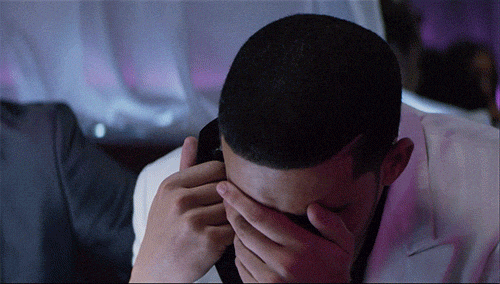 The little kid took it like a champ though! What a soldier.
I spent part of another afternoon with a Neurologist and a group of third-year med students who were learning how to perform an effective neurological exam on a newborn at the bedside. That ended up being a really good review, and I also learned about the 5 S's for the first time. Best believe I took notes on that. And speaking of third-years, I got the chance to orient another group of them to their Pediatrics rotation earlier on in the week. Like, I was one of the people giving them tours and tips during their rotation orientation! Talk about having things come full circle!
There were other various afternoon learning sessions that I attended during the week such as lectures on antibiotics and ventilators, interdisciplinary meetings about the next steps for our patients' care, and my partner's talk about abdominal wall defects. I even gave my own presentation about the development and usage of the HeRO score in a clinical setting! (The link lets you download my powerpoint, in case you were interested in the topic for whatever reason. It's pretty interesting, but then again I'm biased. 🤷🏿‍♂️) However, the two sessions that I'll probably take the most away from were the Medical Improv session and the Brenner Schwartz rounds. The Medical Improv session was actually a fun group activity that took the idea of improvisation and applied it to clinical settings. All the various healthcare providers in the room practiced using affirmative phrases such as "I appreciate you said that" & "yes, and" on each other in order to get an idea of how much more effective conversations can be. We also used negative statements such as "yes, but" and "no" to capture the feelings that patients can get when providers use them without thinking twice about it. We all had a good amount of laughs from the activity, and it made us more aware of the different ways that we can build rapport with patients as well as with our colleagues and other people in general.
The Brenner Schwartz rounds was a multidisciplinary forum that focused on discussing the experiences that various healthcare providers have gone through. There was a panel made up of two nurses and a Neonatologist, all of whom talked about various "best days of their lives" in their careers. It was neat to hear each of their stories and how much of an impact some of their patients have had on their lives and careers. Listening to their stories also motivated me to begin documenting my best experiences with patients so that I can look back on them whenever I'm having a tough day in the future. But then I quickly reminded myself that I have a whole blog to look back on whenever I'm having a tough day lol. But still, having a place where I have my patient encounters documented wouldn't hurt. There are a good number of experiences that I just haven't written about, simply because I don't have the time to write them all out in the manner that I would like to write them out in. But even with that said, I've been able to touch on many of my experiences at one point or another in prior posts. Who knows, maybe I'll end up creating a separate section on the blog dedicated to patient encounters at some point in the future…
That's all I got for this post! Even though I don't have to spend my time studying for a Shelf exam, I still managed to find a way to keep myself busier than I would've liked to be…so with that said, I'm gonna go and get some work done.
You all be sure to have a spectacular week!
"Opportunity is missed by most people because it is dressed in overalls and looks like work." – Thomas Edison
– Black Man, M.D.