You know, waking up at 5:20-ish AM this past week hasn't been so bad at all. Yeah I know, sounds kind of absurd, doesn't it? Here I was thinking that I was going to be struggling to wake up before sunrise, especially since it had been a number of months since I've had to do that. (It's hard to believe that I was consistently waking up at 4:15 AM for three weeks of my Surgery rotation…now THAT was a struggle. 😩) I didn't really mind waking up so early this past week because it turns out that I had a very positive first week in the Neonatal ICU!
Now I'm not entirely sure what I was expecting when I first started. I just figured that because it was such a high-stakes environment, all the health providers on the floor would be very serious. I also thought that seeing all of the sick babies would bring about a somber atmosphere and that I would be the only student on the service working with residents, fellows, attendings and all of the other people on the team who worked in various specialties. Plus, the ICU literally stands for Intensive Care Unit, so I assumed that it was about to be an intense experience in a world that I had no familarity with.
Booooy was I wrong.
Okay, I wasn't totally wrong. There definitely were a lot of sick babies on the floor, with some of them being as premature as 24-26 weeks. It was sad to see these babies suffering from the medical conditions that they have been unfairly afflicted with and to see them with multiple IVs, tracheostomy tubes, and dialysis ports, amongst other things. We tried to help alleviate their suffering by talking to them and playing with them whenever we were pre-rounding or visiting them throughout the day. Also, of course everyone was very serious about taking proper care of the patients. However, although they were serious in delivering excellent care to the babies, the atmosphere of the NICU was actually much lighter than I had anticipated. The team that I was working with was full of laid-back people who liked to laugh and have fun while at work (probably to help process the emotional turmoil that the NICU can bring), which surprised me a bit. It probably shouldn't have though, because this is literally what the field of Pediatrics is all about. Plus, to my total surprise, I wasn't the only student who showed up on the first day of the rotation. There was a PA student starting at the same time as me who was going to be working with me for the duration of the rotation, which was a relief to me. I can definitely handle being the only student on a service (I've done it numerous times before), but I've always had an even better time whenever I've been paired with other students!
With everyone on the team being really nice, likeable and compassionate, my first week in the NICU has been a wonderful experience. And of course they're all really intelligent, so I've learned a ton of information as well, especially from the fellows who have given my colleague and I some useful presentations regarding both the maintenance care of infants and the various pathologies that affect infants. And what's probably the best part of the experience so far is that I don't have to worry about having to study for a Shelf exam! I can literally learn whatever I want without worrying about the fact that I need to answer study questions and learn high-yield things!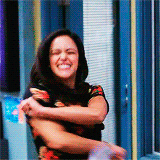 Because I don't have to focus on learning specific topics, I've been able to learn more about maintenance care of these patients, about the various machines that are helping these babies survive, about the psychosocial factors regarding the care of these patients and their families, and about all the random things that I come across while exploring this new world of medicine. The only assignments that I have are to deliver two separate presentations on topics of my choosing, but otherwise I'm free to learn whatever I want! I've also found myself thinking about what the futures of these patients are going to look like and if they would eventually end up going to camps like Victory Junction when they were older. Overall, I've had an awesome time so far and I hope that these next three weeks are just as awesome!
In addition to starting my NICU rotation, I had the "pleasure" of finally taking my Step 2 Clinical Skills exam in Atlanta on Friday. I literally had to drive straight from the hospital to ATL on Thursday afternoon, but I ended up getting there at a decent time thanks to my team allowing me to leave from the hospital earlier than usual. Being able to stay with my girlfriend's parents at their house was also VERY clutch. I got a good night's sleep and was fed very well both before and after my exam. The actual exam itself was pretty similar to the clinical practice exams that I had taken on two separate occasions throughout this past year, so I thankfully wasn't blindsided by anything. It was pretty long (I interviewed and wrote notes for 12 standardized patients) but the day honestly flew by very quickly. Plus, we were fed lunch during one of our breaks at the testing site, which ended up coming in pretty clutch. (I had forgotten to pack snacks for whatever reason 🤦🏿‍♂️).
Even though my school had given me good preparation for the exam and I've repeatedly heard that Step 2 CS was a exam that pretty much just tests your English proficiency and your communication skills with another person, I didn't want to blow it off as something not to take seriously. Plus, I had already been recently burned by my Step 2 CK score, so with that in mind I took the time a few weeks leading up to the exam to review various standardized cases in order to review all the different diagnoses and workup plans that could come in handy on test day. I also visited the USMLE site a week in advance to make sure that I knew all the information regarding the test and even watched the video on the site to ensure that I was familiar with everything on test day. I wasn't about to give myself any chances to drop the ball! Although there are a few things that I could have done better throughout the test, I want to say that I feel satisfied with my performance overall. But I'm gonna just wait and see what my score is looking like before I proceed to jinx myself. 🤞🏿
After a very easy drive back from ATL, I'm now back in Winston, all ready to focus on learning some more in the NICU this week!
Let's all make this week an extraordinary one!
"It is not how much we do, but how much love we put in the doing. It is not how much we give, but how much love we put in the giving." – Mother Teresa
– Black Man, M.D.