I had to take a step back a few days ago to fully process the fact that it's already been three years since I first created this blog.
Three years!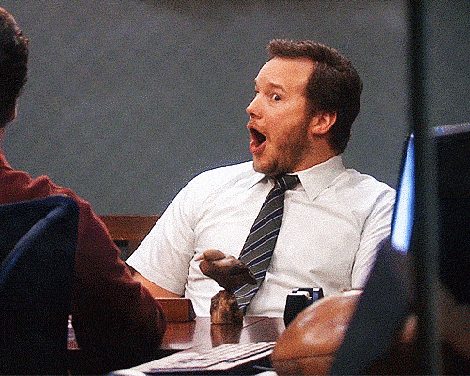 That's crazy man. Three years of typing out weekly posts about my experiences as a medical student. I didn't know how possible that would be when I first started, but I remember telling myself that if I just focused on making a habit of typing up one post at a time on a weekly basis, things would eventually work themselves out. And look what happened; things really did work themselves out! Now I can't fathom not typing up an update on my life each week lol. I'm so glad that I had the foresight to do this and am grateful of all the love and support that I have recieved as I've worked to expand this blog. I'm also very grateful for all the people across the nation that I have met over the years as a result of my blog and my growing online presence. I literally wouldn't know about a quarter of the people I know now if I hadn't started blogging! It's so wild just how much this hobby has expanded my network, which just continues to grow more and more with each passing day!
And to think that this whole project was birthed from the fact that I couldn't find a blog that I could fully relate to while I was transitioning from college to medical school. Who knew that it would become the cathartic and inspiring entity that it is today? I sure didn't. I thought that I would just be scribbling down my thoughts on a routine basis. I had absolutely no idea that I was going to add sections such as Med School 101, Useful Blogs or the popular Health Career Spotlight Series further down the road. I didn't know that I would teach myself basic HTML and CSS code simply to design parts of my website in a particular way. And the thought of this blog being a potential talking point on my residency interviews never once crossed my mind until one of the physicians that I look up to suggested that I put it on my CV! Overall, it really has been an honor to serve as a source of inspiration for those of you who are motivated by the content in this blog, and I hope that I've been able to adequately fill the void that inspired me to start all of this in the first place as a rising first-year medical student.
Now onto my last week at Victory Junction. 😭
I spent my final week at camp working as a medical volunteer again, but this time I was given the opportunity to float around different units to maximize my exposure to as many medical conditions as possible. Because I was able to do this, I ended up interacting with a lot of the kids at camp, all of whom ranged from ages 6 to 16. Having this kind of exposure also allowed me to connect various conditions (some of which I had never even heard of) to their presentation in children, which was very helpful to me. The campers this week all had some sort of past or present disorder involving either their hearts, lungs and/or kidneys, so you can only imagine the variety of illnesses that were present in this group of kids. Also, because some of these children were immunosuppressed, there were A TON of medications to sort through and distribute. Like, I literally spent 30 minutes on accurately sorting out one camper's 15+ different medications. Can you imagine having to take 15 medications every single day of your life? Or even having to accurately distribute 15 medications to your kid at specific times throughout the day? I had many experiences like this throughout my time at camp that gave me some perspective on the lives that these kids live on a daily basis. For example, I witnessed a couple of kids get a 4+ hour session of hemodialysis while at camp. They get these types of sessions about three times a week, every week. I was also with a couple of other kids who had to get peritoneal dialysis on a daily basis as well as very frequent dressing changes on their catheter site.
I remember the many kids with sickle cell the week prior who needed to take many extra precautions such as keeping warm and staying hydrated constantly to ensure that they wouldn't suffer from a sickle cell crisis. Yet, they will still have medical complications down the road and will need to have access to pain medications to alleviate their chronic pain while trying to avoid being unfairly categorized as "pain medication-seeking patients". And I can't forget those kids living with ostomy bags that needed frequent changes throughout the day, or the kids with various levels of neurological impairment that I helped care for as a camp counselor. Yet, even though all of these young people have either faced or are currently facing challenges that would potentially cripple you and I, they seemed to just treat them as an everyday thing as they had the times of their lives at camp. I was especially blown away at their stage day (talent show), where one of the teenagers performed various acrobatics such as back handsprings and backflips, and couple of other teens performed songs that they composed themselves. I was equally touched during one of our nightly "cabin chats", where a few of the teens shared some very personal details about their lives with a small group of their peers, counselors & us medical volunteers. Witnessing all of the great memories that these kids were creating gave me great strength and further reaffirmed my decision to dedicate my career towards helping young people like them live the best lives that they possibly can.
I'm bummed that my time at camp has all come to an end. I'm really going to miss many of the aspects of it, especially the positive & laid-back atmosphere, and the connections that I made with the many kids, counselors and medical volunteers. And I can't lie, I'm really going to miss having three free and filling meals a day. 😭 The good news is that I can always go back to work as a medical volunteer after I recieve my medical degree!
With my second rotation coming to an end, I now have my upcoming NICU experience to look forward to. I haven't worked in the hospital ever since I finished my Emergency Medicine rotation a couple of months ago, so I'm going to have to quickly calibrate myself back to the hospital environment and to waking up at like 5 AM. 😅 I'm interested to see how this next month is going to turn out, and am so looking forward to finally taking my Step 2 Clinical Skills exam in Atlanta this Friday and getting it over with! 🙏🏿
I hope that you all have an outstanding week!
"Do you really want to look back on your life and see how wonderful it could have been had you not been afraid to live it?" – Caroline Myss
– Black Man, M.D.