With my time in the NICU having now come to an end, I am now one less block away from finally receiving my M.D. in May!
My next rotation will be on the Hematology/Oncology service, where I'll be completing my first Acting Internship (AI). For those of you not familiar with the concept of an AI, it's a rotation where you literally act like you're an intern (first-year resident) on the service. You have additional responsibilites that aren't typically expected of medical students and it's supposed to be one of your tougher rotations as a fourth-year student because of the fact that there is more expected out of you. At my institution, we're required to do two of these AIs as well as an ICU month. After selecting those required rotations, you are free to fill the rest of your schedule with any electives you want. In addition, we can't select two AIs in the same specialty here…so my other AI in January is currently in Anesthesiology. I also unexpectedly got hit with another AI rotation for my away rotation in Philly, bringing me to a total of three AIs for the year. I had initially selected an elective for that away rotation, but there weren't any other spots left in the preferences I selected…so I'm just gonna have to go and perform my best in my AI up there!
But yeah, back to the Heme/Onc service I'm starting tomorrow.
I'm actually really excited about starting this rotation, because I had heard such great things about the learning opportunities present as well as about the faculty on this service. To be honest, I actually don't think I've heard one person say that they had an unpleasant experience on this rotation. This is one of the sub-specialties that I've developed a bit of an interest in, so I'm looking forward to seeing what it's all about. However, I am also very aware of how emotionally draining this experience could potentially be. There will likely be many ups and downs throughout this month, so it'll be important to remain emotionally healthy as I do my best to provide adequate care to these patients.
My last week in the NICU was a great one, just like the other weeks have been. I got some sort of closure for one of my patients that I had been following the entire month that I had been on service and I also got to do more things than I had done in past weeks, such as watching the birth of twins via C-Section. That was a beauty that I hadn't seen since my Ob/Gyn rotation last summer. (Fun fact: the last time I saw a birth of twins was on my 24th birthday 😄) In the delivery room, my team and I were responsible for APGAR scoring the twins (I quickly learned how stressful resuscitating an infant can be 😰) and transporting them to the NICU for further evaluation. Because the father wasn't in the room at the time, I was given the opportunity to cut the cord of one of the twins and I must admit, I had a bit of a moment. 😂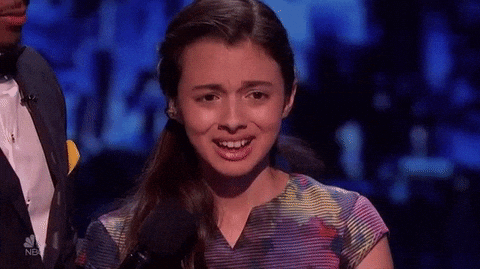 In addition to participating in the birth of twins, I also got the chance to place an umbilical vein catheter (UVC) into an infant! This catheter literally goes into the umbilical vein of the baby in order to allow for access to the central venous system so that we can administer IV fluids, nutrition, antibiotics, etc. It was a pretty simple task, but because the fellow and I had to get all gowned up and sterile, it felt like a huge deal lol. I ended up placing it EXACTLY where it needed to be and got some praise from both the fellow and attending on service 😄. And lastly, I gave an informative presentation on Epidermolysis Bullosa to my team, which was well-received. If you aren't aware of this rare condition, just know that it's a terrible disease to live with. I added a download link to my PowerPoint if you care to learn more about it! You could also just Google it too. Or just keep reading the rest of my post.
Man I can't believe we're already coming up on the end of August…I don't want summer to end!! Once my birthday comes up on the 29th, summer is pretty much over and the weather will begin to cool off again. Well actually, with this North Carolina weather, that definitely isn't a given. It may stay hot until we get slapped in the face with a random 40 degree wind chill in October. I'll make sure to enjoy the rest of the summer as much as I can though. Also with the end of August comes the submission of my residency application and the nearing of my first away rotation in D.C.
Yikes.
Things suddenly seem to be moving faster than I anticipated. 😅
I'm done for now. Make sure to have a blessed week! And just as a heads up, the SNMA is partnering with the American Medical Student Association (AMSA) in getting people to pledge to vote in the midterm elections! Visit the #MedOutTheVote website to learn more about this movement!
"Diligence is the mother of good luck." – Benjamin Franklin
– Black Man, M.D.