Ayyyeeeee ya boy is turning 25 this week!!
The big 2-5. Lol, some of you reading this may chuckle at the fact that this is such a big deal to me. You're probably reading this like:
"Boy, 25 ain't nothing. You ain't grown at all, you still a youngin!" 
Others of you may gasp after reading this and be like:
"Daaannng, you 25?? Bro, you old as hell!"
Yet, others of you reading this probably don't really care at all and are like:
"Okkkaayyy? And? The sky is still blue, the grass is still green and Kanye's still crazy. You got older, whoooop-tee-doo."
Whatever the case, just know that as I sit here and type this, I'm seriously thinking about just how much life I've already lived and how much more (Lord willing) lies ahead of me. I don't care what you all say, turning 25 is a big deal to me lol. I'm pretty much in my mid-20s. Mid-20s!! I can clearly remember entering my 20s and feeling like I was all grown. And you couldn't tell me NOTHING when I finally turned 21. But man, I'm about to turn 25 and I'm in awe. This year is going to be life-changing for sure. Like, I'm going to be receiving my medical degree and starting residency at this age! I also get the feeling that within this next year, I'm going to be enjoying some of the greatest life experiences that I'll ever have.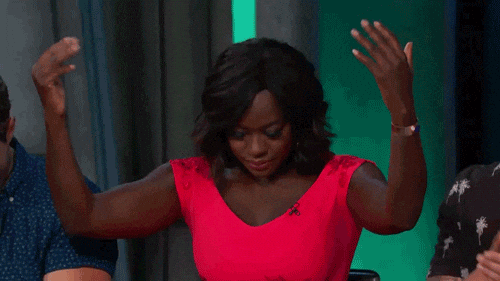 Man, I'm ready for 25 and am excited to celebrate my birthday this upcoming Labor Day weekend with my girl! Not only will I be going to Carowinds for the first time and enjoying some of the other things that Charlotte has to offer, but I'll also be cheering on my 'Canes when they play their first game of the season against LSU on Sunday! That's right, COLLEGE FOOTBALL IS BACK BABY!!!
I'm really hoping that we can capitalize off of our success from last season and really shake things up this year!
Okay, let me actually start talking about stuff that you care about. 😂
My first week on the Peds Heme/Onc service was a fantastic one! Although there was an abnormally low number of patients on the service this week, I was able to maximize my learning opportunities with the patients I was caring for by studying their charts, ferociously googling and reviewing chemotherapies like a madman, asking endless questions to the members of my team, and engaging in the attending's educational discussions throughout the week. Because we had such a low number of patients for our abnormally huge team, I had ample time to get adequately acclimated to the service. The fact that the team was so chill and easy to work with made the week that much better. In addition, I had the opportunity to spend extra time with some of the patients on the service in order to form memorable relationships with them that I hope impacted their lives as much as they impacted mine. It was awesome to be able to sit and have a lengthy conversation with one of the teens on the service about regular teenager stuff. He helped me realize just how out-of-touch I was with current trends 😭. I also had a ton of fun getting crushed repeatedly in thumb-wrestling matches and staring contests by one of my younger patients throughout the week. She would make it a point to remind me to come back in the afternoon to play with her and she would ask people where I was if I hadn't come to visit her yet during the day. She really liked to talk with me and beat me in her lil' games 😂. I loved going to visit her in the afternoons; she was so precious!
I'm definitely looking forward to another week on this service and I'll be more than ready to carry more patients in the event that things get busier. I've already learned a lot about managing patients with various blood disorders and types of cancer, and I'm sure that I'll have the opportunity to learn much more as I spend more time on this service in the upcoming weeks. Additionally, I've already encountered patients with some really tough diagnoses and I anticipate that I'll be encountering more soon enough. Cancer is such an evil disease man. If there's anything that I've taken away so far though, it's that these kids and their families have an incredible amount of strength and resilience. I'm absolutely honored to be able to serve as a health provider for them.
I spent the weekend at Chapel Hill in order to attend UNC's First Look, a free program designed to give medical students the opportunity to check out some of the residency programs that the institution has to offer. There was a fun reception on Friday night, where I got the chance to meet students from various institutions as well as faculty at UNC. I also unexpectedly ran into some old friends and got the chance to catch up with them, which was an awesome surprise. The program continued on Saturday, where we listened to resident and faculty panels who answered the many questions that the audience posed and shared some of the experiences that they've had at UNC. We were then split into groups based on our specialty interest and had lunch with residents and faculty members who worked in the specialty we were interested in. After that, we listened to the keynote speaker, who happened to be the Chair of the Family Medicine Department at UNC and then I went on a tour of the facility with the Pediatrics residency program director and some other medical students interested in Pediatrics. After the tour, we came back to the main room and the program officially came to a close. That's the quick synopsis you're getting, because I'm getting tired of typing lol. Overall, I'm really glad I decided to attend because I felt like I got an even better idea of what resident life at UNC would be like and I learned some useful information about both the application cycle and residency in general. Plus, it's always great to meet new people and to catch up with old friends! And I can't forget about all the free "UNC swag" that I got just by being there 😎. (Shoutout to the new UNC coffee tumbler gifted to me! I was supposed to have bought one a week ago, but I kept putting it off. This is one of those rare times in my life that procrastination actually worked in my favor 😄)
Okay, I'm all done for today! I hope that you have a spectacular week! I definitely plan on having one! 😜
"Be not afraid of life. Believe that life is worth living, and your belief will help create the fact." – William James
– Black Man, M.D.