I've been putting in MAD hours on the road as of late.
This past week alone, I drove from Philly down to Richmond in VA, down to Chapel Hill, back up to Richmond to pick up my brothers, over to my family in Southeast VA, BACK up to Richmond to drop off my bros, down back here to Chapel Hill where I'm currently typing up this post. I don't even want to begin counting the number of miles that I've driven so far, much less the money I've spent on gas alone. The craziest part of it all is that my travels are only just beginning. 😩 I'm going to spend most of my day tomorrow driving down to Atlanta for my interview at Emory on Tuesday. Then on Tuesday afternoon, I'll be FINALLY making my way back up to Winston-Salem for the first time since my Wake interview back in early October. But then at the end of the week, I'm going to be driving back down to Charlotte for another interview before having to freakin' drive back home to Virginia to pick up my car.
Yeah, you read that right.
Let me take a second to give you some context real quick. My car needed to pass the Virginia state inspection by the end of this month because my clearance from last year's inspection will be expiring at the end of this week. So with that said, my plan was to take my car to get inspected during Thanksgiving break and have it pass the inspection with flying colors before continuing on with my life. Well, as you may have already correctly guessed by now, there were other plans written in the stars for me. Turns out that my car had a benign issue that made it ineligible to pass the state inspection and I got a big fat rejection sticker placed on my windshield.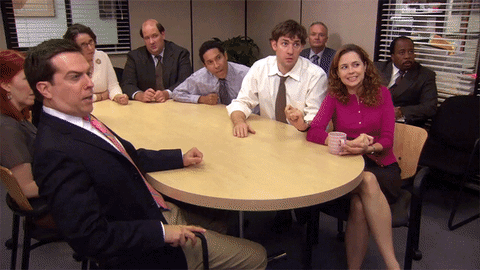 Of course I couldn't drive around with a rejection sticker on my car, so I had to leave it with a dealership that is currently working on fixing the issue. In the meantime, I was forced to pay for a rental car, which I'll be driving around this week until I get back home this upcoming weekend. Let's look on the bright side though, at least I didn't have to pay a young renter fee! Look at my age coming in clutch lol. Shoutout to being 25 and alive!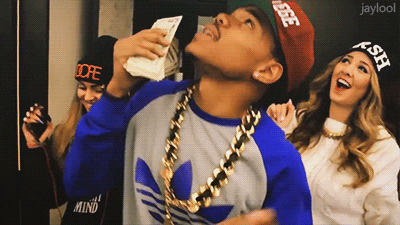 After having to drive home and back this upcoming weekend, I'll get a break from long-distance traveling because my next two interviews will be at UNC and Duke, which are pretty close to each other. Then I'll be driving up to UVA the following week before driving home once more to complete my interview at EVMS in Norfolk. After that I'll be done with my interviews for December! But then I'll be traveling to Atlanta to spend some time with my girlfriend's family before coming back home to spend the other half of my winter break with my own family. Then I'll be driving back to Winston to start my next rotation.
SO. MUCH. TRAVELING.
It definitely could be worse though, so I'm not gonna complain much about it. I'm just going to be listening to a LOT of music these next few weeks. I also got Michelle Obama's new book on Audible as well as a book by Malala Yousafzai, so I'm going to be learning much more about their respective lives too! I've already got a headstart on "Becoming Michelle Obama", and I love it so far! 😁
I don't really have much else to say other than that I really enjoyed having fun and catching up with friends and family during my Thanksgiving break. As always, the food was delicious and I had a blast playing Monopoly, UNO and FIFA with my siblings and cousins. My brothers and I even found our old Yu-Gi-Oh cards and dueled each other with them! 😂😂😂 I also spent some time helping my dad out at his pharmacy (BEDEI Compounding Pharmacy Services) and trying to get other areas of my life back in order after having spent the vast majority of my time this past month working in the hospital as a Sub-Intern.
In regards to my interview day at VCU this past Monday, the interviews themselves were a bit different from the interviews I've had so far at other institutions, but the people there were real nice, the food was wonderful and the hospital looked great! The pre-interview dinner was held at a resident's house, which had the effect of making the interactions with the residents more intimate. We also got a trolley bus tour of the city of Richmond, where I learned a ton of information about the city that I wasn't privy to before. With that interview day now over and behind me, I can comfortably say that I feel as if I'm hitting my stride on this interview trail! I've now completed five interviews and I think that I've gotten a good feel of what both the typical pre-interview dinner and the typical interview day is like. I hope that I can continue to maintain my stride as I work to sprint through these next six interviews taking place within the span of the next three weeks! 😅
I hope that you had an amazing Thanksgiving! Now that we're all refreshed and ready to go, let's make this last week of November a glorious one!
"Nothing will work unless you do." – Maya Angelou
– Black Man, M.D.