First things first. I got my car back! 😄😄😄
If you happened to check out my last post, you probably remember me talking about how I had to leave my car back in Virginia to get some issues fixed while I drove around in a rental car. To be honest, my rental car was cool and all…..but its MPG was TRASH. Had me spending so much bread last week as I drove all across Virginia, the Carolinas and Georgia. Smh. On the bright side though, I've been racking up a good amount of credit card points due to all the gas I had to buy throughout the week! Okay not a whole lot, but it's better than not getting anything at all by using a debit card. I went back home yesterday, finally returned the rental car, picked up my car (whose MPG I've missed sooo much) and drove back to NC today where I'll be prepping for my UNC and Duke interviews taking place this week. It'll be nice to sit still in one place for a while after all of the ridiculous amount of driving I've been doing for the past two weeks.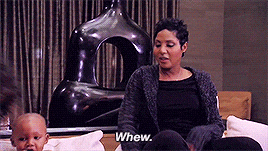 As I just said, I spent the week traveling across four different states in order to complete my interviews at Emory (Children's Healthcare of Atlanta) and Atrium Health (Levine Children's Hospital) in Charlotte. I had a great time learning about each of those residency programs while also getting to know some of the residents and faculty members at both of those institutions. And of course, I thoroughly enjoyed the free meals that were graciously given to us lol. As I was completing these past couple of interviews, I came to realize that I have gotten pretty comfortable with the overall flow of the interview process. From my interactions with other applicants, residents and faculty to the answers that I gave during the actual interviews themselves, it felt almost as if things were coming second-nature to me. I guess that's bound to happen after being on the interview trail for almost two months. 🙃
Also, having two interviews in the same week wasn't really as exhausting as I had initially thought it was going to be. Sure the drives were annoying (Shoutout to Michelle Obama's audiobook for making the time fly by), but the actual interview days themselves haven't really been draining at all. That's a huge plus in interviewing at Peds programs; people are amazingly kind and, for the most part, the interviews are very conversational. Only thing that's really been draining as of late is the money from my bank account…but let's not talk about that because I'm in a good mood right now. With seven interviews now complete, I'm fully prepared to take on the next two I have scheduled this week and to finish off my interview season by knocking out my last two interviews next week! 😄 (I previously had two more scheduled in January, but I'm canceling them because I feel comfortable with the number of interviews I currently have and I really like the places I've interviewed at so far. Plus, traveling to those institutions wouldn't be friendly to my bank account 😅)
One other thing I did in between my two interviews this past week was to actually serve as an interviewer for Wake medical school applicants. Yeah, pretty crazy ain't it? I literally went from interviewee to interviewer back to interviewee in the span of four days.
As I sat in the room waiting for my first interviewee to enter on Wednesday morning, I couldn't help but feel amazed at the fact that things had really come full circle for me. I recalled the pleasant interview experience I had with a fourth-year medical student back when I was interviewing for a spot at Wake's medical school and remember feeling like it would take forever to get to where he was at in his medical journey. I also remember thinking how awesome it was that a medical student was getting the opportunity to participate in the admissions process and how cool it would be if I was given the opportunity to do the same for applicants in the future. Sitting alone in that room, I quickly came to the realization that now was that "future" I had been thinking about. I was getting the golden opportunity to interview pre-medical students who were hoping to gain access to the medical education that they had been working so tirelessly for. Granted, this MMI format that I was participating in was very different from the traditional 20-minute interviews I was engaged in when I interviewed at Wake, but the overall premise was the same: I get to have one-on-one conversations with medical school applicants and my evaluations of those conversations have a direct influence on whether the applicants receive an acceptance or not. It sure is an empowering feeling, to say the least. It is an absolute honor and privilege to be able to participate in the admissions process this year and I'm looking forward to interviewing more prospective medical students next semester, a.k.a my final semester of medical school!!
That's all I have for you today! I hope that you have a blessed week!
"People take different roads seeking fulfillment and happiness. Just because they're not on your road doesn't mean they've gotten lost." – Dalai Lama
– Black Man, M.D.