Just to let you know, this is probably going to end up being a short post because I don't really have that much to say. Plus I'm currently snowed in and have been in and out of power throughout the day and I don't want to use up a lot of my laptop battery typing this up. In all my years of experiencing snow days, I've literally never lost power because of the snow…so this predicament is pretty new to me lol. I had to go layer up on my clothing because without the heater keeping us warm, it's already starting to get a little chilly in the apartment.
Smh.
But enough about my current issues; let's move on to other things I want to talk to you about.
I was fortunate enough to be able to stay in one state this past week as opposed to having to drive across multiple states for interviews like I did a couple weeks ago. Saved me a good amount of gas and time, I must say. 😄 During the duration of the week I interviewed at UNC and Duke, both of which I had wonderful experiences at! It was really convenient that they were close to each other, which made my life a whole lot easier. As you can see, I'm very thankful that I was able to schedule those interviews next to each other seamlessly lol. Like just about every other place I've interviewed at so far, the people at both of these residency programs were very kind and relatable. In addition, both of these programs are strong ones and they each have their own unique features that will come in handy when I finally sit down and figure out how I'm going to rank the programs I've interviewed at.
Speaking of which, that is definitely going to be a tough decision. Having to decide where I'm going to spend the next three years of my life is a huge responsibility to undertake, especially since I'm going to have to factor in things that I didn't have to factor in back when I was applying to colleges and even medical schools. While I'm looking forward to coming to a decision on how my rank list will look, I'm also beginning to dread the thought of having to comb through and compare what each program has to offer in order to come to my decision. It'll be a long process, but I do understand that if I really want to be serious about thinking through which program I'll be happiest at, it will be absolutely necessary to take some extra time to do so.
One thing that I do want to mention before I close out this post is the frequency in which I've been able to talk about this blog in my one-on-one residency interviews. I've found it fascinating how many times the topic of my blog has come up throughout my interview season. Some interviewers had been so intrigued about my blog that they visited it before meeting me, and there have even been a few interviews where it took up the majority of the conversation!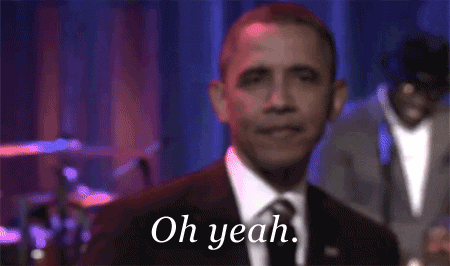 When I first started this blog in the summer before my first year of medical school, I would have never imagined that it would become a solid talking point during my residency interviews. To tell the truth, I didn't even know that it would have expanded as much as it did these past few years. All I had in mind back then was to type up and share weekly updates about my experiences as a medical student. The fact that this simple idea transformed into the full-force entity that "Black Man, M.D." is today continues to astound me on a daily basis. Who would have thought I had it in me to create something like this? Better yet, who would've thought that I would be able to carve out the time these past few years to continue creating content for the blog, regardless of the challenges that medical school brought and continues to throw my way? Through this platform, I have been able to create and maintain relationships with so many people that I would have never had otherwise connected with, while at the same time helping myself reflect on my own experiences and helping motivate other people in various capacities. It's so easy to talk about my work with this blog that it almost feels like a cheat code whenever I'm asked to describe what it is during my interviews. I could literally talk about it for days lol. As a matter of fact, I've already talked more about it just now than I had planned to, so I'm gonna go ahead and stop talking about it now. 😅
Remember when I said this was probably going to be a short post? Hahaha yeah, me too. Well the post ended up being kind of short, I think. Well relative to some of the other posts I've typed in the past, it definitely is. Okay, now I'm rambling. I have two more interviews scheduled for this week at the University of Virginia and Eastern Virginia Medical School, but the way this weather is looking, I have no idea if I'll be able to make it to UVA for my interview on Tuesday. Hopefully things begin clearing up sooner rather than later so that I can drive up there safely! 🤞🏿
I hope that you all have a stupendous week! For those of you affected by the inclement weather, be sure to stay safe!
"Action may not always bring happiness; but there is no happiness without action." – Benjamin Disraeli
– Black Man, M.D.
P.S. – I almost forgot to mention that I got the opportunity to be Santa again at my SNMA chapter's annual Christmas Party for kids with sickle cell that took place yesterday! I had just as much fun as I had when I was Santa a couple of years ago! The kids loved the event, though some of them weren't fooled by my Santa outfit 😂