Bruh, I was thiiiiis close to being able to say that I finally completed the interview trail.
THIIIIIIIIIIS CLOSE!
(I'm putting my index finger and thumb extremely close to each other over here for emphasis, you just can't see it….so here's an emoji 👌🏿)
But thanks to the freakin' snowstorm last week, a.k.a. Winter Storm Diego (really though, where do they get these storm names from? Does someone decide on random names and put them in a database or something? Alas, I digress…), my UVA interview that was scheduled for last Tuesday had to be moved to a date in January. So I have one more interview to look forward to before I can truly say that I've finished the interview season. This also means that I now have to miss a day of my Anesthesiology Sub-Internship to drive up to Charlottesville and back down to Winston-Salem. Thanks a lot Diego. While it is now going to be a bit of an inconvenience to have to interview in January, I'm really glad that UVA was flexible enough to allow me to do so. I'm still looking forward to interviewing there, seeing what the program has to offer, meeting the residents, faculty and staff, and finally finishing out all of my interviews once and for all! 🙌🏿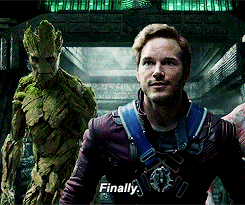 While I missed out on my previously scheduled UVA interview, I did get to go to my other interview I had scheduled for last week, which was at the Children's Hospital of the King's Daughters in Norfolk, VA. As you may or may not already know, I grew up around this area of Virginia, so it was pretty much a homecoming for me. It was surreal being able to walk around the hospital that I grew up hearing so much about as a kid in my community. Also when people asked where I was from during my interview day, I no longer had to say "I'm from the Virginia Beach area of Virginia", knowing that most people would have no clue where Norfolk or Chesapeake were. I could just proudly say,
"I'm from this area! I actually grew up in both Norfolk and Chesapeake!"
Okay I didn't really exclaim it all overly excited like a cornball, but you get the idea. The hospital itself was a beautiful one, and I learned that it was the only free-standing hospital in the state of Virginia. I also had pleasant conversations during my actual interviews after being served breakfast in an elegant fashion. And to top it all off, I was placed in the comfiest apartment that I've been in since the interview season started, at no cost to me.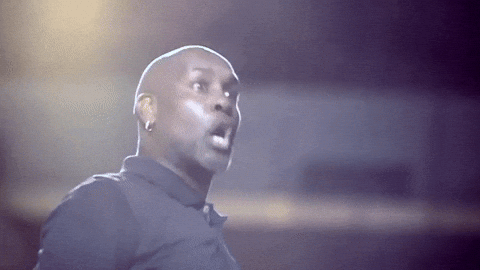 After the interview day, I was even able to drive on home to spend time with my family for a couple of days before flying out to Atlanta, where I'll be staying up until Christmas Eve. Overall, it was a great interview day and would have been a perfect way to cap off my interview season but you know, Diego.
Before I left to come to Atlanta, I made a quick stop at my former high school to talk to some of my former orchestra teacher's students at his request. Again, it was very surreal to walk in the halls of my high school once again after graduating from there over seven years ago. Everything looked the same for the most part, but the students walking around literally looked like children to me. It made me think about just how young I was in high school, although I really believed in all my heart and soul that I was grown back then 😂. It was also funny listening to the bells once again, which signaled that it was time to switch classes. (Wow, that bell really used to run my school life lol.)
When I got to the orchestra room, I was again hit with a sentimental wave. I met the students that were there and after introducing myself to them, I began talking about my experiences as a student voyaging from high school to college to medical school. I then turned it into a Q&A session and was instantly hit with a barrage of questions that I was more than happy to answer. I repeated this whole event with his next class as well, who had just as many questions to ask me about my experiences. Overall, there were probably about 70-80 students listening to what I had to say. By listening to what types of questions they asked, I was reminded of how much information I had taken for granted over the years. Some of the things that have become basic facts to me were unknown mysteries to them. This made me even more thankful that I was there to give them some helpful information that even I did not have when I was in their shoes, while also helping them relieve some of the anxiety that a number of them were feeling about college and medical school. Speaking of, the vast majority of them had plans on going to college and a good amount also had aspirations of working in the field of healthcare. Not to mention that they ALL played an instrument. They were an impressive group of students y'all. I had an awesome time spending a couple of hours with them and am grateful for the opportunity that one of my favorite teachers of all time afforded me!
Those are all the updates I have for you today! Now that I am officially on winter break, I plan on living it up to the fullest, starting with my week here in ATL with my girlfriend, her family and some of our friends! Plus I just upgraded to the iPhone XS, so I'm about to be actin' a whoooole fool 😏😜😂.
I hope that your week ends up being a spectacular one! And be sure to cherish the time you have with your loved ones this holiday season!
"The greatest danger for most of us is not that our aim is too high and we miss it, but that it is too low and we reach it." – Michelangelo
– Black Man, M.D.
P.S. – I would begin saying something about the political climate and the current state of the country, but I wouldn't even know where to start. Y'all already know the insanity going on around us. So I'm going to keep it positive and encourage each of us to do what we can to make the lives of others around us better, no matter how small or big the act of kindness is. Let's just all continue to support the people who are actively fighting to make this country a better place to live in!