It's hard to believe that Christmas is really two days away! It's even harder to believe that I've already blown through my first week of my winter break!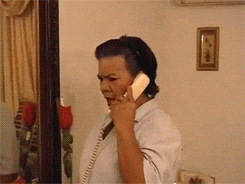 It feels like I just got to Atlanta a couple of days ago. While I've been here, I've mainly been relaxing and lounging around while also catching up on some books that I've been wanting to read for months (I FINALLY read The Alchemist), watching some movies with my girlfriend and catching up on some of our favorite shows. (We started Grey's Anatomy this past summer and are only midway through Season 3…I've already accepted that this will be a LOOONG-term endeavor 😅) Outside of all that, I've been able to catch up with some other college friends over brunch, meet a ton of my girl's high school friends at her school's five-year reunion, crack down on some work for the SNMA, begin seriously thinking about and comparing the pediatric residency programs I've interviewed at to each other, eat a ton of great food and SLEEP. I haven't slept in this much in forever…I had forgotten what it was like to sleep in past 9 AM 😂. I also finally got my grade back from my CHOP away rotation and I must say, I was pleasantly surprised at how well my evaluation turned out! Long story short, my evaluators thought highly of my performance while I was there, witnessed a tremendous amount of growth in me and feel that I'll grow into an excellent physician as long as I continue to work on some key things. It's incredible what getting a grade of Honors can do to your self-confidence, especially when you get them back-to-back in rotations of the specialty you're going into.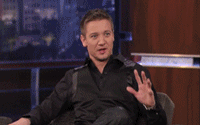 I really don't have much else to say other than that I got an email with details about my upcoming Anesthesiolgy Acting/Sub-Internship in January. Based off the email, I'm going to be doing quite a bit of studying due to the fact that I have a midterm and a final exam during the rotation. Sheeeeesh. I'm also going to have to be on long call from 6 AM – 10 PM once per week and I'll be busy doing procedures and simulations for the most part throughout my rotation. I don't think it'll be that bad though…as a matter of fact, I'm looking forward to participating in all kinds of procedures and observing various surgeries in the operating room. It'll also be nice to be back at Wake after living out of my suitcase for the past 3+ months, though I'll be completing a couple more trips in January (UVA interview and SNMA National Leadership Institute in Nashville, TN). While it has been fun being on the road meeting so many new people and catching up with old friends, I'll be happy to sleep in my own bed again and to use the space and utilities in my apartment that I'm still paying for.
Keeping it short today because we're all busy getting ready with the holidays with our families and there's probably a number of you getting your last minute Christmas shopping in. Plus like I stated earlier, I don't have much else to say.
So on that note, I hope that those of you who celebrate Christmas have a VERY MERRY CHRISTMAS!!! 🎄🎅🏿❄️
"When a person really desires something, all the universe conspires to help that person to realize his (her) dream." – Paulo Coelho
– Black Man, M.D.