WOW.
WHAT. A. WEEK.
I don't even really know where to start. This whirlwind of a week has been such a memorable one. Well, really Monday and this past weekend to be specific. The time between when I officially matched on Monday (PRAISE THE LORD 🙏🏿🙏🏿🙏🏿) and where I found out where exactly I matched at on Friday was spent doing various things like watching Captain Marvel, watching Netflix, attending a financial aid talk about investing in residency, doing SNMA work and spending quality time with my girlfriend and friends so that I could keep my mind off of Match Day. Nevertheless, I would find my mind drifting off and fixating on what Match Day would be like. I even dreamed about it once or twice during the week! 😂 (My girlfriend told me she had a Match Day dream too lol. God bless her, she has been going through the struggle right by my side day in and day out.) I knew that Match Day was going to be a day full of emotion, excitement, support and love, especially since I had witnessed all of that when I went to the past few Match Days at my school. And just as I expected, the day was full of all of that plus more!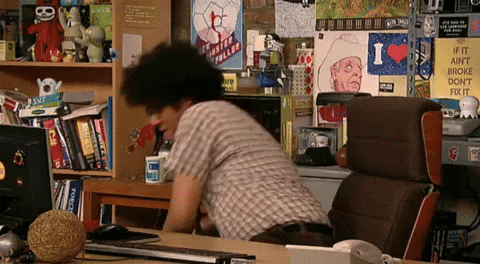 I woke up on Friday morning with an energized spirit and an aura of tranquility. As I said in my last post, I had full faith that I would end up matching at the place I was destined to train at, even if I had no idea where that location would be. It also helped that I had purposefully designed my rank list so that my top five picks (with heavy emphasis on my top three) were places that I could envision myself being particularly happy training at, although I would have honestly even been okay with my last choice on the list. Pediatrics is just that great of a specialty. 😊 So with all of that said, I didn't share the same gut-wrenching anxiety that a lot of my classmates may have experienced in the days leading up to Match Day. Hell, even my girlfriend was much more anxious about it than I was. I feel that my firm belief in the fact that I would make the most out of any residency program I ended up training at also helped keep me calm. Regardless of where I trained, I knew that any one of the programs I interviewed at would transform me into a strong and capable Pediatrician. 😁
Okay, back to Friday.
I spent most of the morning getting ready for all the festivities of the day. I was really excited that I was about to finally find out where I would be spending the next three years of my life. After my mother and my two younger sisters arrived to Winston, we all headed over to the school to meet up with the rest of my classmates. As soon as we arrived at the school, I was instantly struck with an intense energy that had already enveloped the atrium full of future doctors and their respective friends and family. The energy was mainly a medley of excitement, nervousness, awe, pride and love. It was wonderful to see this outpouring of happiness, love and support all across the atrium. We all took a ton of pictures, talked with one another in pure excitement, met each other's loved ones, and waited in anticipation as noon drew closer and closer. We all eventually made our way up to the fifth floor of the school, to the room where we would all be learning what our respective fates for the immediate future were.
Once we all made it to the room, the already intense energy I had felt in the atrium grew even stronger. Because the room we were now in was smaller than the spacious atrium we had just left, it now felt like this place that was packed with people was about to explode with this buzzing energy. By this point, I had been entirely consumed by this same energy, was bristling with it, and I was more than ready to snatch my envelope off the table at the front of the room, tear it off my match letter and read where my next destination in life would be.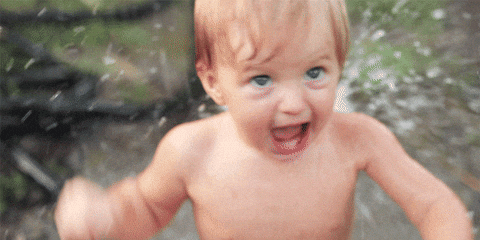 Forty seconds after hitting 11:59 AM, we began to countdown to noon. As we approached the last second before noon, our voices all got louder and louder. All my classmates and I braced ourselves more and more.
The energy in the room was incredible.
Man I'm telling you, WE WERE SOOO READY.
FIVE!
FOUR!!
THREE!!!
TWO!!!!
ONE!!!!!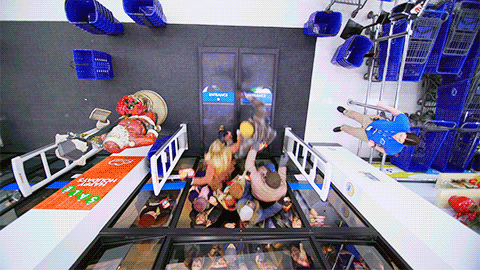 I wish I could have seen what the scene looked like from a bird's-eye view of the room as we all madly dashed to the tables to retrieve our stylish envelopes, all of which had our names elegantly enscribed on them in cursive. Luckily, I had gotten myself to the front of the crowd before the countdown, so all I had to do was take a few quick strides to get to my envelope. I snatched it from the table, snaked my way back through the crowd to get to my loved ones, gathered them all together once I finally reached them, and:
WOW!!
I was taking my talents to the North Carolina Children's Hospital at The University of North Carolina – Chapel Hill!!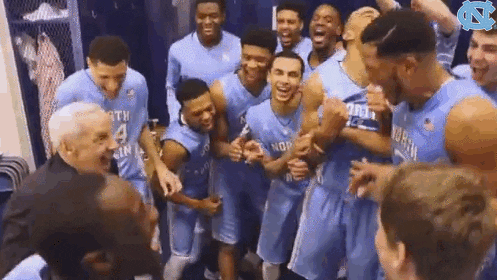 I felt a wave of relief, surprise, and excitement all at the same time after reading aloud the location that would be responsible for molding me into an independent, inspiring, and extremely effective Pediatrician. It was both humbling and lifting to have been granted the opportunity to train at one of my top choices for residency! Not only will I recieve superb training at that institution with some awesome people, but I will also be working on the same campus as my girlfriend for the first time in four years!! Getting the chance to be in such close proximity to her for the next three years of my life is simply incredible and honestly almost feels unreal. It feels so right, almost like this was what was always meant to happen. 😉
This slideshow requires JavaScript.
Everything that happened next is such a blur to me now. I remember high-fiving multiple people, giving and getting a ton of hugs, well wishes and congratulations, taking MANY pictures and a few videos, learning where other people ended up matching at, witnessing a spectrum of emotions as I periodically scanned the room, going downstairs to take a class photo of all of us in our white coats, and traveling a few blocks downtown in the rain to get to the location where our Match Day luncheon would be taking place. The luncheon was wonderful, elegant and emotional as most of my classmates walked up to the stage one-by-one (two-by-two for all the couples who matched together) to announce to everyone where they matched. My experience at the luncheon got even better when I received a congratulatory call from my soon-to-be Chief Resident. It made the whole experience feel that much more concrete.
I've really matched.
I was really going to be a resident.
WOW. I WAS REALLY GOING TO BE SOMEONE'S DOCTOR.
The rest of the luncheon went very well, after which my girlfriend, my mom and my two sisters went back to my apartment to chill for a bit. That's when I finally had some time to reflect on everything that had just happened. Shortly after my reflection time, posting the incredible moment on my social media, and talking with my mom, her and my two sisters got ready to hit the road to drive back home. I saw them off, and then proceeded to get dinner with my girl before heading off to the evening festivities planned for my class to celebrate our collective achievements.
All in all, Match Day was an awesome day. The excitement of the day spilled over into the weekend as I celebrated on Friday night and throughout the day on Saturday in Charlotte in conjunction with the annual St. Patrick's Day Bar Crawl that takes place in the city each year. (Perfect timing, if I do say so myself.) I also spent all of yesterday in the same city with friends, where we hopped around various areas of the city to entertain ourselves. Now that the weekend is over, I can really begin to think about my immediate future and make concrete plans as I begin to transition into the next phase of my life. I can also start working on some of the things that I had pushed to the side all weekend as I was celebrating. 😅
Man, that was a whirlwind of a post! I'm glad I finally had some time to sit and share all of this with you. I've been getting so much love from so many people this past week, all of which I very much appreciate!! I'm still working on answering everyone on my social media, which is a task that will take quite some time lol.
Congratulations to all the fourth-year medical students across the nation!! Whether you matched or not, we all have hit a very important milestone in our medical careers and have reached a point that very few people (relatively speaking) ever reach! We all have great things destined for us; all we have to do is believe it, have full faith in that truth, and work to achieve what lays in store for us in the future!!! 🙌🏿💪🏿✊🏿
I hope that you all have a phenomenal week!!!
"Life will only change when you become more committed to your dreams than your comfort zone." – Billy Cox
– Black Man, M.D.
P.S. – Y'all better get your brackets reaaadddyyyy!!! It's that time of the year again!!! 😈#MARCHMADNESS