IT'S HERE.
The week that I've been waiting almost four years for has FINALLY arrived.
Yes, I'm talking about

MATCH WEEK!!!
Three years ago, as a first-year student, I experienced the magic of Match Day for the first time in my life. (You can read the post I wrote about the experience by clicking this link!) I remember being blown away by the incredible array of emotions that were being displayed by all the people in the room at the same time. I remember feeling so proud of my friends who had just matched into the specialties that they had worked so hard to earn the opportunity to train in, and also a bit sad that I wouldn't be seeing some of them again for a while since they would be leaving to train at residency programs at other institutions in the country.
I remember feeling inspired about the fact that I would one day be a fourth-year medical student who would be actively participating in the Match Day festivities by geting the golden chance to open my envelope, read where I would be spending my residency years at, and hopefully be celebrating my accomplishment with my friends and family. I also remember feeling like I had such a long way to go before I even reached that point in my life; I was deep into my first-year curriculum, was primarily looking forward to my summer vacation, and my biggest concern at the time was facing the Step 1 exam. At the time, I sincerely believed that I would be going into Ophthalmology….so I would have been absolutely astounded if you had told me that I would actually be in the position that I'm currently in; an excited and motivated fourth-year student hoping to match into a Pediatrics residency in order to take the vision I have of my career and transform it into reality.
Three years later, here I am, about to begin the monumental week that will culminate on Friday with an event that will provide me the clarity that I've been searching all year for. It is going to be exhilarating to finally find out where my journey in medicine will lead me to next, not only because I will finally learn where I'll spend the next few years of my life as a newly-minted physician, but also because I will FINALLY be able to start actively preparing for the immediate future. Right now, I feel like a sitting duck who can't make really make any necessary preparations because I have no certainties of where I'm going to end up training at. But all of that will change on Friday when I, at long last, will be granted the answer that I've spent SO MUCH TIME searching for.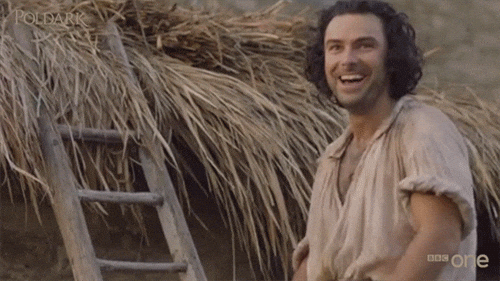 While playing this whole waiting game can get quite nervewracking and anxiety producing, I've been relatively calmed by the fact that I will end up matching at the place that I was meant to train at. I strategically picked my top five places (top three especially) to be programs where I absolutely wouldn't mind training at, so chances are that I'll end up at one of those five places, which I would be totally fine with. Plus, the decision is all out of my control now since I already submitted my rank list a couple weeks ago and can no longer make any changes to the list I sent out. The residency programs across the nation have already submitted their lists as well, so it's really up to the match process to determine who will be going where……maaannn let's just pray for the best! 🙏🏿🙏🏿🙏🏿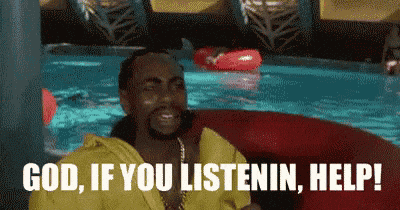 I'll be sure to let you know where I ended up matching at in my next post! However, I've talked about the anticipation of Match Day long enough, so allow me to switch gears and give you some updates about my life that doesn't concern the one day that I can't stop thinking about. 😅
I spent the past week engaging in a variety of activities, mainly outside of my Radiology elective (which has been just as chill as it was my first week of the rotation). I got the chance to have dinner with the majority of the Clinical Skills group that I spent the first two years of medical school learning applicable clinical skills with and our two Clinical Skills coaches. It was nice to be able to catch up with all of them and to talk about how far we've come from being wide-eyed first-year students who were all too eager to put on a white coat and talk to patients on the wards, only to realize that we were quite awkward with our initial patient encounters. Okay I won't speak for them, I certainly was one of those students who awkwardly fumbled through the first few patient encounters at the beginning of the year. Boooooyyy have I come such a long way since then…I sometimes cringe at how pitiful I once was at gathering an HPI. 😂
On the annual Global Health night (a dinner session designed for rising fourth-year students interested in rotating through a global health elective), some of my classmates and I were given the opportunity to share our experiences from our respective global health rotations with the soon-to-be fourth-years. No, I didn't travel anywhere for my global health rotation, in case you were starting to get confused. My most recent rotation (Immigrant Health/Public Health) qualifies as a global health elective even though it was stationed in Winston-Salem, so my friend and I shared the wonderful experiences we had during that rotation. You can read more about those experiences by visiting some of my prior posts! 😊
Later on in the week, I met up with my MACHE Bowl teammates to discuss how we were going to go about answering the questions that were assigned to us by the MACHE Bowl Committee. Lol, I can almost hear you asking yourself what the heck the MACHE Bowl is and why I mentioned it like I've already talked about it before or something. Well to put it simply, the MACHE Bowl is a competition designed to bring students from various disciplines together to work on solving a complex health disparity case in front of a live audience. It is meant to be a unique, interdisclipinary experience where we are supposed to experience the strengths of working in a collaborative team. The event is taking place on Saturday, March 23rd, which gives us a little under two weeks to finalize the presentation of our answers to the first round of questions provided to us. We'll get a second round of questions on the day of the event, which will be interesting, to say the least. After meeting up with my team and having some great conversations about how we can go about tackling this case, I have faith that we will end up performing pretty well on the day of the event!
I spent the end of the week attending the #WakeUpWinston2019 Open Mic and Poetry Slam event, where I watched numerous performers from the community express their experiences and feelings through a variety of artistic expressions such as spoken word, various forms of music and storytelling. The event was designed to serve as a safe space for a celebration of diversity, inclusion and equity in the community, while at the same time empowering and uniting advocates and allies to engage in constructive dialogue and in providing awareness to others of the injustices and inequities present both in medicine and in the world around us so that we could all rise above those painful experiences together. I had missed it last year, so I was really happy to be able to experience it this time around.
And lastly, I spent part of the weekend at Chapel Hill to watch the UNC-Duke basketball game at an exciting watch party. As we all know, UNC ended up winning, which meant that my friends and I ended up rushing Franklin Street for the first (and potentially only) time in my life lol. It was a pretty wild experience, but not as insane as I had pictured it being. However, the whole experience got me even more hyped up for March Madness, which is going to be officially starting next week!!! 😄😄😄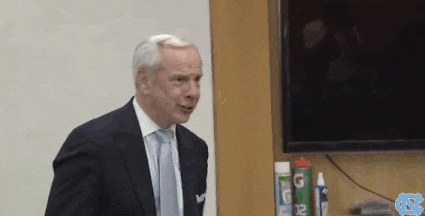 Sheeeeeesh, that was a lot I just unloaded on you. Once I started typing, I simply couldn't stop 😅. My head is a bit clearer now that I typed this whole post up, so thanks for bearing with me! I'm excited about this upcoming week, especially since my class is hosting events every night in anticipation of Match Day! Also, my mom and my two little sisters are coming into town to celebrate the day with my girlfriend and I, which I'm also looking forward to! And then after Match Day, I'll be in Charlotte for an extended Match Day/St. Patrick's Day celebration, so I also have that to look forward to as well! It's going to be a dope week, I can already feel it!! 🙌🏿🙌🏿🙌🏿
I hope that you all have a sensational week! And shoutout to all the fourth-years across the country hoping to match into your desired specialties!! BEST OF LUCK TO US!!!
– Black Man, M.D.
"Shoot for the moon. Even if you miss, you'll land among the stars." – Les Brown
P.S. – I knew that today was going to be Daylight Savings, but I still wasn't totally prepared to lose an hour of sleep last night lol. That being said, I'm loving the fact that the days are about to last longer, which means that the weather is about to get warmer, which means that SPRING IS COMING!!! 😁😄😁😜🙃