Wow.
I almost forgot how pleasant being on vacation could be.
The last time I was officially scheduled for vacation was back in early July, a couple of weeks after starting my intern year. It definitely wasn't an ideal time for a week-long vacation, considering the fact that I had just had an extended vacation period that spanned from the latter half of my final semester in medical school until the start of residency orientation in mid-June. But alas, I had made the most of my first residency vacation by using my free time during that week to move into my new place. So to tell the truth, it ended up not even being that much of a vacation.
But now, after four laborious months in residency, I've finally secured my second official vacation of the year and so far it has certainly been more relaxing than my first one was. In the past few days, I've been able to attend a wedding and have begun to seriously plan for my own wedding that will be taking place in a couple of years. I've also been able to spend time with my future-in-laws while on break and will be spending time with my core family later on this week. In addition, I've been checking off my Thanksgiving break to-do list that I had filled with items that I had been putting off for some time. And finally, having this time off has given me the opportunity to sit back and reflect on some of my more recent experiences as an intern in the newborn nursery and in the pediatric emergency department (PED). 
My final week in the newborn nursery was pretty similar to the prior three weeks I spent on that service. It was relatively chill with some busy moments and I had gotten pretty comfortable with how things flowed in the nursery. I was routinely teaching medical students things that I didn't know how to articulate just a few weeks prior when I first started the rotation, was breezing through patient presentations and discharge talks with families, and was managing bilirubin levels like a pro. I was also finishing all of my patient documentation before leaving the hospital, which was such an awesome feeling. Because I had more free time to play with, I was able to go to several residency interview dinners to meet applicants interviewing for a spot in our residency program and able to spend time doing other things outside of the hospital. Life was pretty great, to say the least. 😎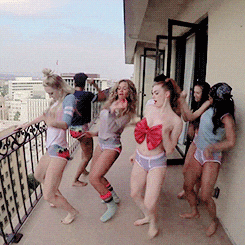 While I was a bit sad to have to end my newborn nursery rotation last Monday, I also understood that there was still A LOT for me to learn in my other rotations in residency, especially in my next one in the emergency department. After spending some time preparing for my first PED shift using the learning materials sent out by a couple of the PED attendings, I walked into my first shift last Tuesday a bit nervous but mentally prepared for just about anything that showed up in the ED. The first few hours of my first shift were relatively quiet, which was great because I could then get more oriented to my new home base. But then as the day progressed, the number of patients coming to the ED increased and soon enough I was juggling acute care for 2-3 patients at any given moment while keeping an eye on my 8-10 psychiatric patients. The busier I got, the faster time flew by and before I knew it, I was signing out my patients to the night shift resident. This sequence of events was pretty much the story of my life during my other three shifts that week except that for whatever reason, these shifts were remarkably busier than my first one was. By Friday, I was juggling acute care for 4-5 patients at a time while keeping an eye on my 10-12 psychiatric patients.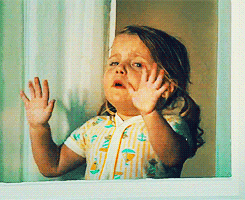 Because I was so busy evaluating and managing my patients, I barely had any time to get my notes finished during my shifts…which meant that I had notes to complete when I got back home. 😭 That being said, it has been interesting to see the variety of complaints that patients and their parents come in with. Additionally, getting the opportunity to evaluate and manage their complaints using my clinical skills and clinical judgment has been empowering. While I've discharged most of my patients from the ED after providing reassurance and/or outpatient prescriptions to their families, I've also had to admit some kids to the inpatient services for further management. My experiences in the PED have been fruitful so far and even though the workflow there couldn't be any more different than the workflow in the newborn nursery is, it is one that only took me a couple of days to adjust to. Now that I've experienced what the daytime shifts are like in the PED, I'm interested to see what adventures the night shift will take me on. Guess I'll find out when I start my first night shift next Wednesday! 😉
It's time for me to get back to enjoying my vacation, so I'm going to go on ahead and wrap this post up. Thanks for reading and I hope that you have a wonderful and gratifying Thanksgiving holiday!
"Gratitude bestows reverence, allowing us to encounter everyday epiphanies, those transcendent moments of awe that change forever how we experience life and the world." – John Milton
– Black Man, M.D.