The fact that I haven't gotten sick yet during my time in the Emergency Department has been nothing short of a Christmas miracle. *knocks on wood frantically*
You wouldn't believe how many sick children I've been around since I started this rotation last month. Sooooo many viral upper respiratory and gastrointestinal infections. Both strep throat and the flu have made a few visits to the ED. Pneumonia stopped by too. And can't forget about and-foot-mouth disease. It has come to the point where I'm compulsively sanitizing both my hands and my stethoscope, regardless if I have recently seen a patient or not. That being said, I'm still amazed that I haven't been struck down by any of these illnesses yet. Not even the common cold. It's times like this where I'm eternally grateful that my mom let me play in dirty things during my childhood to help strengthen my immune system! I'm convinced that played a role in me now having an A1 immune system that's probably working in overdrive right now to fight off any unwanted intruders that are just waiting to catch me slippin'. Shoutout to my bulletproof white blood cells! Okay lemme stop before I get humbled with a surprise stomach virus 😂
My ED rotation has been quite an interesting and dynamic one. One thing I've learned over and over again is that you never really know what is going to walk into the ED while you're at work. You could be getting a kid with the common cold, followed by a kid who just sustained major injuries in a car crash, followed by a kid who is acutely suicidal, followed by a kid who just needs a small cut stitched up. Better yet, you never really know what your shift is going to even look like before you walk through those double doors that lead to the ED. It could be a crazy busy shift (which means a ton of notes to write after your shift is over 😒😭), or it could be a pretty chill one. Or it could even be a hybrid of the two, which I've experienced numerous times. It's honestly hit-and-miss. While there isn't a true pattern to the madness, I've come to realize that more often than not, my 7AM-5PM day shifts usually start off pretty slow and then dramatically pick up in pace throughout the day. On the other hand, my 5PM-3AM night shifts start off poppin' and I'm usually pretty busy until around midnight or so when things finally start to slow down a bit. That being said, I've had a few shifts where I'm just swamped throughout the entire shift. I've never really had a shift that has been entirely chill, but I have had several that had a steady and comfortable flow of patients coming in and out of the ED. I've really had to tap into, and strengthen, my adaptability skills during each and every shift I've worked. Although it was tough at first, I've finally managed to become more accustomed to the sporadic nature of the ED. I've even been able to make time to complete some of my notes during my shifts!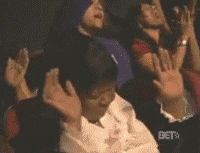 In addition to directly evaluating and managing patients in the ED, I've been able to take advantage of fantastic learning opportunities such as becoming more adept at using ultrasound technology to aid in my patient care, fortifying my intubation skills, perfecting my suturing technique, reviewing what to do in a trauma situation, and sharpening my diagnostic and management skills on a continuous basis. I've also routinely forced myself to engage in situations or do things that were outside of my comfort zone so that I could learn and grow from those experiences. While it's hard to convince myself to do this often, I also know that intern year is probably the best time to throw yourself out of your comfort zone because not only are you in a constant state of learning, you also have all the support that you could ask for. Overall, I've definitely experienced a large amount of growth from my first shift a month ago until now.
Yeah I know, I can't believe that it has already been a month either.
Isn't it wild that I'm finishing up my ED experience this week? It sure does feel like I just started, doesn't it? The 10-hour shifts that I've been working tend to fly by because I'm usually busy actively managing multiple patients at a time, and it helps that I tend to have fun working with the other providers on my shifts. Also with all the switching I've been doing between day and night shifts, I've been constantly losing track of time. When you put all of these factors together, it's easy to see why I feel like this month in the ED has flown by so fast. I have a couple more shifts to complete this week before switching to an inpatient service (Cardiology/GI service that I was on a couple of months ago) that I'll be working on during the week of Christmas (😭😭😭). It'll be my first Christmas away from my family, which is quite sad the more I think about it. But then I'll have the week of New Year's off, which will be LIT!!
Outside of the ED, I've had a couple full days of clinic, those of which have been relatively chill. Just a bunch of well-child checks and ensuring that my patients are developing like they should be. It's been great to see patients that I've cared for earlier on in the year; the continuity of care here is REAL. I've been literally watching patients grow before my very eyes. And I must be doing something right, because my patients keep coming back to me for care lol.
I also spent some time outside of the ED this past weekend with my fiancée and some friends to celebrate my fiancée's birthday. It was a great time! We spent the weekend hanging out in Charlotte where we ate good food at local restaurants, hung out at social clubs, and visited several vineyards to do some wine-tasting. I had about 48 hours between the end of my day shift on Friday and the start of my night shift this past Sunday to enjoy myself and the company I was with, so I made sure to do so!
This slideshow requires JavaScript.
Alright, that's all I have for you today! I sincerely hope that you have a very happy holiday season and that you get to spend some much-deserved quality time with your loved ones! Let's close this decade out on a high note!
"Self-transformation is not just about changing yourself. It means shifting yourself to a completely new dimension of experience and perception." – Jaggi Vasudev
– Black Man, M.D.
P.S. – The rest of my Thanksgiving break was dope! Got to visit my family, hang out with my ride-or-die crew, play some Topgolf and Monopoly, watch the epic Auburn-Alabama football game, and relax. I definitely needed that break!