This past year has been one of the most incredible and transformative years of my life.
I matched into a specialty I love at such an excellent institution. Alongside my role as the External Affairs National Committee Co-Chairperson of the SNMA, I served as an interim Regional Director for the SNMA and with some help from other leaders on the regional board, we effectively prepared our region for the Annual Medical Education Conference. I traveled back to by birthplace (Boston, MA), and got the opportunity to travel to other places such as Philadelphia, Charlotte, Washington D.C., Atlanta and Playa Del Carmen in Mexico. I graduated from medical school and FINALLY earned my medical degree.
This slideshow requires JavaScript.
I proposed to my love in a spectacular fashion and am now an engaged man. I left my old home of Winston-Salem and moved to my new home in Chapel Hill. I upgraded the layout of my blog and created a new logo for it. I started my residency training, forced myself to double down and level up, and transformed into "Dr. Dub". I officially awarded the inaugural Desire To Inspire Scholarship to a high-school student from Miami, FL, much thanks to the help all the donors and the judges who played a part in making the scholarship a reality.
I've taken care of a plethora of patients and have worked with countless families during the first half of my intern year.  I've had some amazing days and I've had some tough days throughout this time. I've had moments of supreme confidence and moments of serious doubt. I've doubled down on my efforts to one day become financially independent, hopefully sooner rather than later. I've made some awesome friends and have forged relationships that I hope will last a lifetime.
Overall, I feel like I experienced a dramatic evolution throughout the course of this year. I feel much more confident in my abilities and in my future than I did at the beginning of the year, and I am truly looking forward to where this upcoming year will take me!
Better yet, I'm looking forward to where this next DECADE will take us!
I know I just said that I evolved quite a bit throughout this past year. But honestly, my evolution in 2019 pales in comparison to the miraculous evolution that I underwent throughout this past decade. At the start of the decade, I was a 16-year old high school junior just trying to figure myself out. I was in the middle of an identity crisis, I was trying really hard to fit in with others around me, and was also trying to figure out my place in society. I was doing pretty well academically, but I remember feeling like there were voids in other areas of my life; voids that I so desperately wanted to fill. With that in mind, I made a commitment to myself at the start of the decade to stop accepting life as it currently was, to stop playing it safe, and to start pushing myself out of my comfort zone. I began to internalize the fact that if I wanted to obtain things that I never had before, I had to start doing things that I had never done before.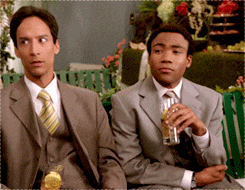 Looking back, I can confidently say that this shift in mentality completely changed my life for the better. The audacious moves that I began to make were uncomfortable as hell initially because they were so uncharacteristic of me, but as I forced myself out of my comfort zone time and time again over the past ten years, I found that it was starting to become more of a habit. My new mentality was the reason I decided to apply to the University of Miami for college in the first place, even though I figured it was a long-shot at the time. Once I was accepted there on a full-tuition scholarship, THERE 👏🏿WAS 👏🏿NO 👏🏿STOPPING 👏🏿ME👏🏿. I continued to make bold moves throughout college, some of which included joining a fraternity, serving as a campus leader in various capacities, shooting my shot at girls, starting a romantic relationship with the woman who is now my fiancée, and applying to medical school straight out of college.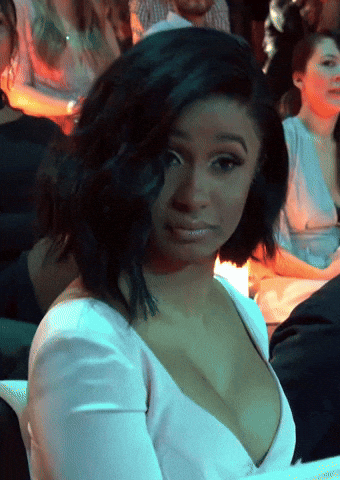 This audacious streak continued after I graduated from college and my penchant for making bold moves paved the way for the creation of this blog, the creation of the Health Career Spotlight series, the creation of the Desire To Inspire Scholarship, my deep level of involvement with the Student National Medical Association, my decision to grow out my hair to show people how possible it is to be a doctor AND a Black man with dreadlocks, the formation of the great relationships I now have with some fantastic people, my decision to switch my career path from Ophthalmology to Pediatrics, my proposal to my fiancée, and earning my title as a medical doctor by the age of 25.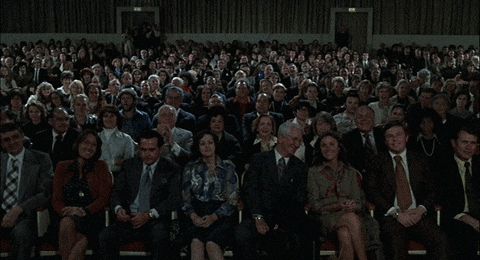 As you can see, the shift in my mentality all those years ago had a direct and lasting effect on the trajectory of my life. I would not have been able to do most of the things I've accomplished in my life if I had decided to keep playing it safe. Of course I had some setbacks and took my fair share of L's throughout the span of the decade. However, if you are able to learn valuable lessons from your setbacks and can then use those lessons to catapult yourself into a successful win, was it REALLY an L in the grand scheme of things? 🤔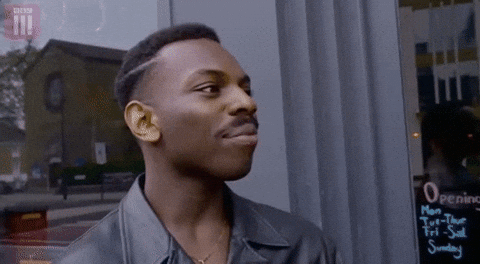 This decade has surely been an audacious one and while I may not have successfully acted upon every single opportunity made available to me, I am pretty damn proud of what I've been able to accomplish and of how far I've come from the teenager who was simply trying to fit in. What I didn't realize at the time was that it was hard for me to truly fit in with everyone else around me because I was never meant to "fit in" in the first place. Instead, I was always meant to be different and to stand out from others, which was something I didn't truly understand until I was in college. From the birthmark on my face and my unusual name to my unique mentality and my unrelenting desire to achieve, it is now so clear to me that I had always been built to be a distinctive individual. I guess that's why I really identified with that one Drake line from Views:
"You don't worry 'bout fittin' in when you custom made".
This has been a successful decade overall and like I said before, I'm really looking forward to seeing what the next one has in store for me. I have some grand ideas that I want to push forward and am actively envisioning what I want my career and overall life to look like in the next 10+ years. As audacious as I was this past decade, it may or may not surprise you that I plan to double down on my audacious nature and to continue making bold moves in all aspects of my life throughout this next decade. These moves may give me many highs and lows in return, but I have faith that I will be in an even better place on this day ten years from now because of this decision.
On that note, I bid farewell to the 2010s and I sincerely hope that you have a phenomenal start to the New Year and to the New Decade!!! I also hope that you had a very happy holiday season and that you were able to spend some quality time with your loved ones!!
Onward to 2020!!!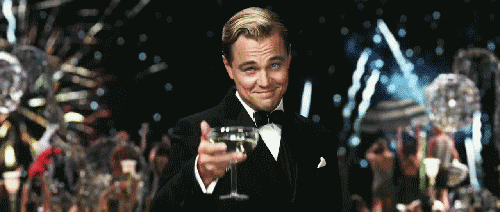 "It is better by a noble boldness to run the risk of being subject to half of the evils we anticipate, than to remain in cowardly listlessness for fear of what may happen." – Herodotus
– Black Man, M.D.