Remember that one time last month when I said I hadn't gotten sick yet even though I was routinely surrounded by sick children in the Emergency Department? And I had called it a Christmas miracle that I had stayed healthy throughout that time?
LOL.
Turns out that it was just that. A Christmas miracle. 😭
I managed to escape the Emergency Department with just the sniffles, and I just rode that out throughout the winter holidays. It was annoying sure (especially when my clogged-up nose refused to let air into my poor lungs while I was trying to sleep 😒), but it was nothing sheer determination and a little Sudafed couldn't handle. I was riding high and mighty with my "bulletproof white blood cells" throughout these past couple of weeks in my sick clinic rotation in Greensboro while dealing with the similar kinds of sicknesses that I saw in the ED last month, which included influenza, stomach viruses, common colds, ear infections, etc. It wasn't until a few nights ago that my white blood cells decided all of a sudden to renege on their bulletproof status overnight without informing me and, well, take a wild guess at what happened next.
Yup, you guessed it.
I was humbled to my core when I woke up in the middle of the night with an unrelenting stomach virus. 🤒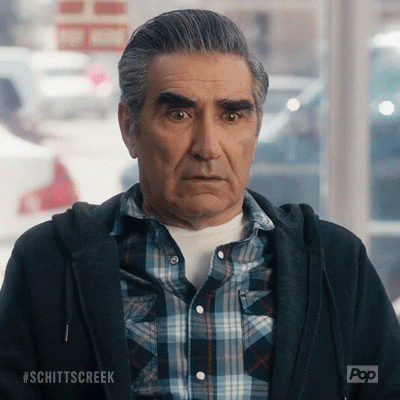 So much for this statement I made in that blog post last month: "Shoutout to my bulletproof white blood cells! Okay lemme stop before I get humbled with a surprise stomach virus 😂" Looking back on what I wrote, it just looks stupid. And frighteningly accurate in predicting the future. But whatever, such is life. I was bound to catch something sooner or later dealing with them kids, I'm just glad it was after the holiday season. I've been making a steady recovery these past couple of days, a recovery that could not have been as speedy as it has been if not for my fiancée. She's a real one y'all.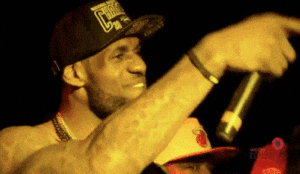 Because of my acute illness, some of my weekend plans got botched and I was forced to miss a couple days of clinic, but I was still able to muster up the strength last night (shoutout to Zofran, Gatorade and chicken noodle soup 🙏🏿) to go and see the latest installment to one of my favorite movie franchises of all time, Bad Boys For Life!! I was NOT about to miss the opening day premiere of this movie! I had been impatiently waiting for years to finally see it, and it surely did not disappoint! 😊 If you're a fan, you should definitely go and watch it!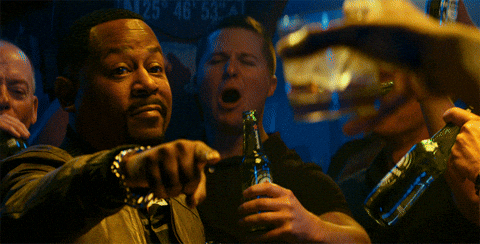 Outside of being unceremoniously kicked in the gut with viral gastroenteritis, the start of this new year has been quite a pleasant one for me. Like I said earlier, I started my new rotation in a clinic in Greensboro where I'm primarily taking care of sick visits as they come into clinic. It really is like a slower version of the ED, which means that I actually have time to finish my notes throughout the day. THANK GAWD. The patient population that we serve in that clinic is a very diverse one as well, with a high percentage of them being immigrants and refugees. While a lot of the illnesses I've been diagnosing and treating these past couple of weeks have been quite repetitive, it has been great practice in recognizing patterns of common diseases and also in recognizing what necessitates a higher level of care versus what can be taken care of either at home or in the clinic. In other words, it has been a constant game of determining "sick" vs. "not sick", with "sick" = needing hospital care and "not sick" = supportive care at home. And last but not least, the providers that I've been working with at the clinic have all been super nice and resourceful, which is ALWAYS a plus!
Throughout this month on this rotation, I do have to complete some night shifts on the pediatric floor at the clinic's adjoining hospital. As a matter of fact, I completed my first one on the very first day (or should I say night) of this rotation fresh off of my winter break. It wasn't too crazy or anything, I just helped admit a couple of kids to the hospital while ensuring that everyone else on the floor remained relatively stable. I'm hoping for a similar experience on my next night shift tomorrow night. Who knows what I'll come across when I start my week of night shifts next Sunday. 😅🥴
One other thing about this rotation is that I actually have to travel over to Greensboro from Chapel Hill every day, which is about a 45-50 minute drive. At first glance, this seems like it would be quite a hassle with accounting for travel time in the mornings and evenings, gas expenses, car mileage and all. But after making the drive a couple of times, it really just became a peaceful and seamless morning and afternoon drive to and from work. Podcasts, audiobooks and music have helped to pass the time by during these drives. It also helps that I not only am waking up at the same time that I would be waking up for clinic in Chapel Hill (my clinic in Greensboro starts around 9 AM 😎), but that I am also going to be reimbursed for my gas expenses this month. Oh and for my night shifts, there is a free shuttle service that picks me up from my apartment, takes me to the hospital, and takes me back to my apartment at the end of my shift. Now THAT's great service.
All in all, I'm enjoying my first rotation of the new year so far and I hope that it continues to be a positive experience throughout the rest of the month. I'm sure that I will continue to be exposed to great learning opportunities both in clinic and in the hospital during my night shifts. And after this rotation, I get to travel over to Raleigh for an inpatient experience that serves yet another population of patients! Looking forward to that as well!
I hope that your New Year has started off on a high note! Make sure to stay true to the goals and resolutions you made to yourself, and do your best to develop systems to not only reach your goals, but to surpass them as well!
And Happy Early MLK, Jr. Day!
"Change can be scary, but you know what's scarier? Allowing fear to stop you from growing, evolving, and progressing." — Mandy Hale
– Black Man, M.D.
P.S. – The support that I have received for the Desire To Inspire Scholarship has been incredible! From the wristband sales to the direct donations and words of encouragement, this mission has been such a fulfilling one! If you would like a wristband and/or would like to donate directly to the scholarship fund, just click on one of the corresponding links below! Thank you for your support!
Wristband Order Form: tinyurl.com/BMMDWristband
Desire To Inspire Scholarship GoFundMe Page: http://gf.me/u/w7jp87