Y'ALL.
I AM OFFICIALLY DONE WITH THE USMLE STEP EXAMS!!!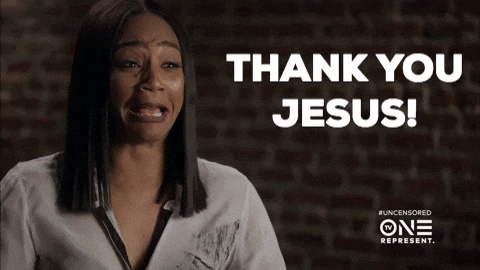 It feels so good to be done with these exams once and for all. They've been haunting me ever since I first learned about the USMLE Step 1 exam as a brand-new, wet-behind-the-ears first-year medical student. Back then, the hardest test I had ever taken had been a tie between the MCAT (Lawd have mercy) and the final exam in my biochemistry course in college (in my defense, it was a notoriously difficult class at my institution and the first thing the unpopular teacher stated on his first day of class was "getting an A in my class is an act of the gods!". Yeah, that's what I was up against. So you can already imagine how that exam went lol. That class was so damn hard that I actually aced my biochemistry block in medical school because I found it easier than my biochem class in college! Ain't that crazy?? But I digress.)
I really had no idea how difficult (and how inhumanely expensive 😭😒) these Step exams were going to be when I first learned about them. All I knew was how much they were hyped up, especially Step 1. It didn't take long for me to realize just how tough they were; those practice questions for Step 1 were a doozy. After taking Step 1 in 2017, both parts of Step 2 in 2019 and both parts of Step 3 last week, you can imagine how I felt when I walked out of the test center last Friday.
Lol, cute. That's what I would have imagined too.
Here is a more accurate depiction of me walking out of the test center: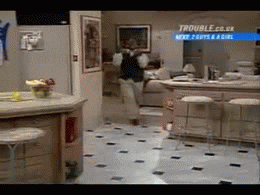 Trust me, I wanted to feel like I crushed the exam and to feel like I just hit an important milestone in my career. But to be honest, I was nervous AF because that exam had just rattled me to my core. I didn't know how to feel or how well I had performed. Granted, there were plenty of questions on both parts of the exam that I felt confident about. However, there were just as many questions that I was unsure about, which forced me to make quick, educated guesses to keep my momentum going within the small window of time given to me to answer these complicated questions. And of course, there were a few questions that I simply chuckled at because I had absolutely no idea what answer I was about to choose.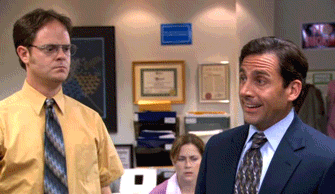 And don't even get me started on the computer simulation cases. Mannn, that section really threw me for a loop. Even with the repetitive review and practice simulations I forced myself through, it still wasn't an intuitive experience as I sat there during the exam endlessly clicking and typing through each of the thirteen timed cases. I'm just praying they are lenient with the grading of those cases. 😅
All in all, it was a pretty difficult exam, especially since I wasn't afforded the same protected time off to adequately prepare for it that I was afforded for both Step 1 & 2 back in medical school. Instead of having several free weeks to solely dedicate my efforts to this exam, I had to squeeze my study sessions in the limited free time I had throughout these past couple of months. That in itself felt unnatural. Also, most of the questions on the exam were geared towards adult medicine and guess what kind of doctor I am? 🙃
So yeah, the odds were already stacked against me, but I persevered and made it through the exam with God's grace. Although I initially felt a bit shaken when I first walked out of the testing center, I've now accepted the fact that I did the best I could and I'm allowing myself to believe that I passed the exam so that I can enjoy post-Step life. But of course, I'll feel so much better when I get my score report that confirms that I passed lol. Shoutout to all the people who hit me up with love and support after my exam! I appreciate how much you all believed in me and refused to let me doubt myself and my performance on the test! 😌
Shortly before taking Step, I was offered the opportunity to attend the Frontiers In Science Symposium hosted by the Association of Medical School Pediatric Department Chairs in Long Beach, CA. It was a symposium that was created with the purpose of exposing pediatric residents to the basic and clinical research projects that fellows of the Pediatric Scientist Development Program were working on. The conference also served as a recruitment effort of sorts, where the residents in attendance were actively encouraged to seriously consider a career as a physician-scientist and to think about applying to the Pediatric Scientist Development Program.
While at the conference, I got to meet some phenomenal colleagues from other institutions as well as some of the remarkable Pediatric Department Chairs from across the country. The research presentations were all pretty interesting to learn from and I started to develop ideas on how I could potentially infuse research into my career, even though I had never seriously considered focusing much on it as a physician. Over time though, I've begun to learn of creative ways to use research as an objective tool to enhance the various clinical and advocacy projects I'm finding myself drawn to. This conference only made the inclusion of research into my areas of interest seem that much more possible. Also, it felt pretty awesome to be back in Cali again after having visited for the first time a couple of years ago. I definitely have to come back for vacation so I can truly explore this side of the country!
In the weeks since my last post, I finished up my rotation in Raleigh and started my Renal elective block last week. My last two weeks in Raleigh was mainly composed of scattered night shifts, where I was making sure nothing crazy was happening with the kids on the floor while also admitting patients into the hospital. Because the hospital is known to be crazy busy, I fully expected to be admitting 15-20 patients per night and I had braced myself for that experience. However, on my first night shift we got hit with a snow flurry and because North Carolina and snow don't mix, we only had a grand total of four admissions that night.
What's crazier is that in subsequent nights throughout the rest of my rotation, the max number of admissions that we had in one night was eleven, which is a relatively decent night for that hospital. Whenever I told other people about the number of admissions I got, they were all as surprised as I was. I definitely feel like I got a skewed sense of the night shifts of that rotation lol. But I ain't complaining! I was able to get all my notes done on time, was able to get some high-yield learning in, got some Step studying done, bonded with my fellow co-resident, and watched a good amount of Shark Tank, coverage of the Democratic primaries, and Martin. I have another rotation out there in June, so we'll see how the hospital treats me then. 😬
I've only had a couple of days on my renal elective, given that I've been busy with taking Step and I had a continuity clinic day on Thursday. That being said, I've been able to absorb a lot of knowledge from the attending physician I've been working with and have been able to appreciate how the renal system intertwines with the other systems of the human body. At first glance, you would think of the kidney being a simple organ that filters urine out of the body. However, it does soooooo much more than that. It plays a vital part in ensuring that the body remains in a state of chemical homeostasis by regulating the electrolyte content of the body. It also plays a part in keeping the blood pressure of the body in check, it regulates the pH of the body, it helps create a version of vitamin D that can be used by the body, it acts as a filter for blood and it even plays a role in creating new blood cells, amongst its other functions in the body. It is actually quite a complicated organ if you didn't already know and its physiology is pretty intriguing to me. I remember first learning about kidney physiology as a second-year med student and I remember feeling awed at how remarkable this organ system was once its physiology was broken down to me in a digestible way. This feeling of awe has followed me to this very day and its one of the reasons why I'm considering a career in pediatric nephrology. I have a few other specialty interests though, so only time will tell what I end up deciding to pursue. I got the rest of this month to dive into what this specialty has to offer, and I'm really looking forward to taking advantage of this experience!
That's all I got for you today! I hope that you have a phenomenal week and that you stay healthy in this coronavirus outbreak that we are living through! And if your primary elections are coming up, be sure to make your voice heard and vote!
"The key to realizing a dream is to focus not on success but on significance — and then even the small steps and little victories along your path will take on greater meaning."
― Oprah Winfrey
– Black Man, M.D.
P.S. – I'm going on vacation to Puerto Rico this week and I couldn't be more excited!! 🤩😄😜