If there's one thing that the Neonatal ICU has been good at, it's keeping my mind from dwelling on the pandemic.
I've just been so busy these past couple of weeks while working my daily 12-13 hour shifts in the NICU. The days are long and usually leave me exhausted by the time I get home with just enough time to shower, eat, and sleep before having to wake up to do it all over again.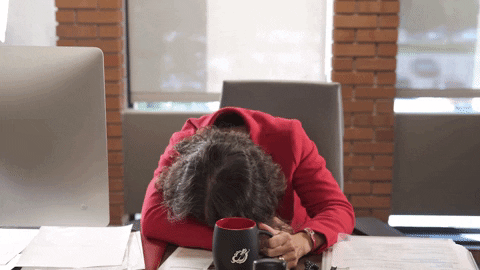 Because of my current work schedule, I really haven't had much time to think about the pandemic or muse over all of the constant COVID-19 updates that we as a society are being inundated with by the media. Granted, my everyday life at home and work has been dramatically influenced by everything that's going on and I'm having to wear a mask everywhere I go, but when I'm at the hospital my mind is preoccupied with providing the best care for my sick and tiny patients. As tiring as it can be to wake up dark and early to work these long shifts, I'm very fortunate and grateful to be able to do so not only because it keeps my mind from mulling over the pandemic by giving me something to do, but also because it allows me to feel immensely useful to the families of my patients as they deal with their children being in the NICU in the midst of our public health crisis. Additionally, I've also been able to remain socially connected with the residents of my program at work, with the team of people I work with in the unit, and the leadership team of my program.
Speaking of, the leadership team of my program has been doing a remarkable job in keeping us updated with the constant changes in regulations that are being made in the hospital as well as checking in on us, providing us with high-quality wellness resources, dropping off lunch to us every day, and even hosting multiple happy hours via Zoom. It has been a blessing having them around during these stressful times. 🙏🏿
As for my time in the NICU so far, it has been quite an experience. Ever since my last post, I've definitely adjusted more to the workload and to the way things are structured here. I've become much more efficient in my patient presentations on rounds, in my note-writing, in adjusting TPN (total parenteral nutrition) orders for my patients, in updating the families of my patients on a daily basis, and in coordinating patient care overall. I've gotten to know my patients really well, I've been able to develop great rapport with their parents, and I've learned SO MUCH about how to effectively care for sick neonates. I've also gotten to attend multiple deliveries (I hadn't seen birth in action since my Ob/Gyn rotation 🥴) and to help resuscitate newborns straight out of the womb. It's almost laughable that I was so nervous the day before my first shift on this rotation.
But then again, I've also witnessed some devastating events that I'll probably never be able to forget. While many kids in the NICU fortunately end up graduating from the unit and go on to live the lives that they've fought for, there are some who don't end up making it out. It's such an unfathomably terrible thing to witness a life end so soon after it begins. I can't even begin to describe the anguish that comes from watching something like that, nor can I begin to imagine the agony that the families must feel in such a situation. It's just simply awful all around.
Didn't mean to end on a somber note, but that's all I have to say for today. Short and sweet, something that I tend to try and promise every now and then, only to get long-winded in my posts as I happily type away 😂.
I hope that you all continue to stay safe, healthy and grateful for what you have in your lives! And enjoy (do something smart with) your tax refunds and stimulus checks! (Please don't call them "Trump checks" as if he did something positive for you in your life. Trust me, that man don't care about you.)
"Gratitude is one of the sweet shortcuts to finding peace of mind and happiness inside. No matter what is going on outside of us, there's always something we could be grateful for." –Barry Neil Kaufman
– Black Man, M.D.