Hey y'all! I hope you're continuing to stay safe and healthy in the midst of these challenging and unpredictable times!
While social distancing continues to SUCK, I've been thoroughly impressed with just how dedicated my fellow healthcare workers are to helping combat COVID-19. Even with a pandemic staring us straight in our faces, we have been on the front lines putting our own health at greater risk than the general population in order to continue caring for and protecting the health of the patients that we have dedicated our professional careers to helping care for. Please continue to pray for us, especially the healthcare teams who are actively caring for patients infected with COVID-19. And while you're at it, pray for those infected patients and their loved ones as well. Lord knows what they're going through on a physical, mental and spiritual level.
In addition to being impressed with my fellow healthcare professionals across the world, I've also been impressed with the number of businesses across the country taking creative steps to help those who have been severely affected by the pandemic. From cell phone carriers giving out free data plans to all of its customers to Starbucks giving out free coffee to healthcare professionals for an extended period of time, there have been many businesses out there who have been looking out for all of us little people. If you're interested in learning more about how companies are trying to make a difference, you can click this sentence to check out the Coronavirus Business Tracker, a running list on Forbes.com that is keeping track of the major companies finding ways to lessen the impact of the pandemic. Go ahead and click it, you and I both know that all you have on your hands these days is time. 😉
With all of that said though, the overall situation we're in still really, really sucks. So many people across the world have unfortunately lost their jobs due to the effects of the pandemic, poverty-stricken people are SUFFERING, refugees are in danger of becoming invisible victims to this crisis, major life events across the world have been put on hold, the world economy is flirting with recession, and we still have a disaster of a human being occupying the White House, along with the egregious members of his administration holding powerful positions in the government during these dark times. At times like this, it is so important to count your blessings and to remember that you have so many things in your life to be grateful for.
For example, I'm eternally grateful that I've had my fiancee with me throughout this era of social isolation. I may have started to go stir-crazy without having her here. I'm also so grateful to have so many friends and family to remain in contact with, to still have a secure and fulfilling job to go to each day, to have such a supportive residency program that has our best interests at heart, to still be in excellent health in the midst of this pandemic, and to still be relatively secure in finances at this time. To help put things into perspective for yourself, try to make a short list of at least three things that you're grateful for and focus on those things throughout your day. Feel free to add to your list over time as you think of more things that you can be grateful for. Chances are that no matter how bad you may have it, there is someone else in the world who has it much worse than you and would kill to be in the position that you're in.
Speaking of blessings, I just recently found out that I PASSED STEP 3!!!
Not only did I pass that ridiculous test, I passed it by a much more comfortable margin than I had anticipated! I don't know how they graded that exam, but I am NOT complaining about it! I guess my extended preparation for the exam truly paid off and that I must've underestimated my prior knowledge of the tested content. Man, I really can't emphasize how relieved I was to see the word "PASS" next to my score. It felt so good to get a win from a standardized test, especially after my disappointment with my Step 2 CK Score from a couple years ago. I didn't even really understand the details of the score report and honestly, I didn't care what the breakdown looked like. I'm just thrilled that I am FOREVER DONE WITH USMLE EXAMS!!! They've been robbing me of my money, time, confidence and sanity for three years and now that I've been released from its clutches, I can confidently continue my journey in my chosen career path with no restrictions!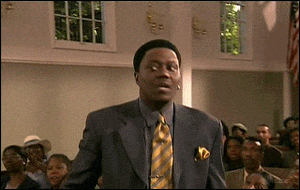 And last but not least, after spending the vast majority of last week stuck in social isolation in my apartment due to my program's decision to keep all residents on sub-specialty electives at home for backup purposes (I literally missed an entire week of high-quality nephrology education from the stellar pediatric nephrologists here 😭), I finally started my rotation in the Neonatal Intensive Care Unit (NICU) a couple of days ago. If you've been following this blog for a while, you may remember that I rotated through the NICU as a fourth-year medical student back at Wake. You would think that because I had a previous experience in a wildly unpredictable setting such as this one, I would be more prepared to handle what I was getting ready to face on my first day.
Booooy was I wrong.
First off for whatever reason, my mind refused to chill out and relax the night prior to my first day in the NICU. I had consciously been telling myself that I was prepared to handle my NICU experience and had quelled my anxieties about being a provider directly responsible for the care of very sick babies.
Or so I thought.
Turns out that my unconscious mind had a completely different understanding of the conversations I had with myself. As I tried to sleep, my mind continued to anticipate what the next day would look like and how I would manage to keep myself organized in an atmosphere that can become chaotic at any given moment. It took about an hour or so before my mind decided to give me a break and allowed me to fall asleep, only to start racing again several times throughout the night and keeping me in a half-awake state for what felt like the majority of the night. And I'm sure that you can guess what happened as soon as I finally fell into a comfortable slumber. My alarm rang at 5 AM and I was forced to stumble out of my bed to start my first day.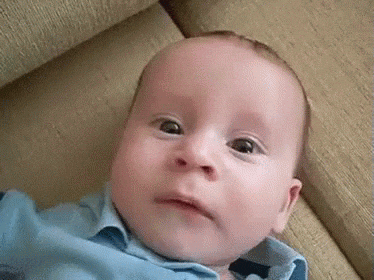 Keeping myself alert throughout the day was definitely a struggle. Thank God I had coffee to keep me going throughout my shift, though it could help only so much on the first day of an ICU rotation. It didn't help that the care structure in the NICU was set up unlike any other rotation I've had as a resident so far. Like I said before, I was a bit familiar with how the NICU worked due to my previous experience as a medical student. But it's one thing to rotate through as a student and an ENTIRELY DIFFERENT thing to rotate through as a resident physician. From the structuring of rounds and the overall day to ordering total parental nutrition (TPN) and attending newborn deliveries that could happen at any given moment, it's painfully clear that the NICU is an entirely different world of its own. The fact that I had a couple of patients who were incredibly sicker than my other patients didn't make things any easier on my first day.
With all things considered though, it was so relieving to realize that pretty much everyone in the unit was real nice and willing to be as helpful as they could as my team and I oriented ourselves to our new rotation. My team is also made up of some fun and solid rockstars, which has already made this rotation a lot more bearable than it could have been. Having so many hands on deck to help care for these infants is comforting, because these patients absolutely need all the help and love they can get. Plus, their families also need all the comfort and support they can get as well. Although I felt like I bumbled my way through my first day, I was able to successfully deliver quality care to each of my patients and to learn a lot of practical knowledge applicable to providing care for infants in the NICU. My second day went by a lot smoother, though I still felt just as busy as I did on my first day. What I've taken from these past two days is that this rotation is going to be full of long and busy days that will end up flying by because of all the work we need to do on a consistent basis. However, the experience will be made so much better because of the people on my team as well as because of all of the interesting things that I'll learn as a result of my time here. Plus, it gives me something to do and think about that doesn't pertain to COVID-19, though we are still taking active precautions that are influencing our everyday life as providers. It'll be a busy month for sure, but I'll do my best to appreciate every minute of it!
I pray that you all continue to stay safe and healthy! And be on the lookout for The 2020 Desire To Inspire Scholarship, which is officially launching tomorrow!! 😄🤩
"What if you gave someone a gift, and they neglected to thank you for it – would you be likely to give them another? Life is the same way. In order to attract more of the blessings that life has to offer, you must truly appreciate what you already have." – Ralph Marston
– Black Man, M.D.
P.S. – My fiancee and I started re-watching all of the Marvel movies in order and it has been a blast! It had been a number of years since I watched the first set of Marvel movies, so it felt like I was watching them again for the first time. Also, I realized that these movies leading up to Endgame were riddled with sooo many gems and clues that I had completely missed during my first viewing! If you're looking for something entertaining to do, I highly recommend this endeavor!