What a year, what a year.
I must say, even with some of the major hiccups we all experienced this year, I felt that 2021 was insanely better than 2020 in SO many ways.
This year was yet another transformative one in both my personal and professional lives. I literally got married a few months ago…MARRIED!! Like, I'm a whole husband, man of the house, head of the family, future father — all that! Getting married is legit one of the biggest life events you can experience in a lifetime, and my wife and I have already done it! That was such a beautiful weekend….I'm so looking forward to reliving the memories of that experience for as long as I live. What made it all even better was that by requiring everyone there to be vaccinated, both my wife and I felt like we were able to gather people safely and responsibly without being worried about our wedding becoming a super-spreader event. (This was all pre-Omicron of course). That magical time period was preceded by my bachelor party in Las Vegas, another highlight of the year for me! It was so awesome to bring together some of the closest people in my life for the sole purpose of having a great time, that of which proved to be such a fun and unforgettable experience. To this day, we all still talk about our time there and when we're going to make another trip together! Man I love those guys! 😂
Outside of my biggest life event this year, there were about 100+ other positive things I experienced throughout 2021. To start off, I found out earlier this year that I was selected as one of the Chief Residents of my program for the 2022-2023 academic year, something that I never really anticipated when I first started my residency training! It's an honor that I intend to take very seriously and it's a learning experience that I'm eagerly anticipating! 😁
Additionally, I've been given what has felt like countless opportunities to participate in speaking engagements and media appearances throughout the year, most of them seeming to come out of nowhere. I got the opportunity to sit on a virtual panel with two other esteemed Black male doctors in the field of Pediatrics (Black Men In White Coats — AAP SOPT Movie Club Discussion), I spoke to hundreds of incoming University of Miami freshman students while sitting on a virtual panel (Future Cane Day — Value Panel), I gave the keynote speech at the 2021 Wake Forest SOM SNMA Virtual Pre-Health Conference, I sat on yet another virtual panel with other minority pediatric residents in order to discuss what life in this specialty is like and to answer the many questions that the medical students in the audience had (SNMA Sowing Seeds: Specialty Series — Pediatrics), I gave a virtual presentation to a group of pre-health students associated with the PriMES Mentorship program where I talked about how the attributes of perseverance and resilience have aided me in my journey in medicine thus far, I hosted my own session at an anti-racist virtual summit hosted by SWHelper where I gave a presentation about how I've tried to leverage my platform to improve health outcomes (mainly talked about Black Man, M.D. and my involvement in civic health), and I participated in a health equity summit hosted by Global Genes by sitting on — you guessed it! — another panel where we all talked about various ways to try and reduce health system biases for patients dealing with rare health conditions.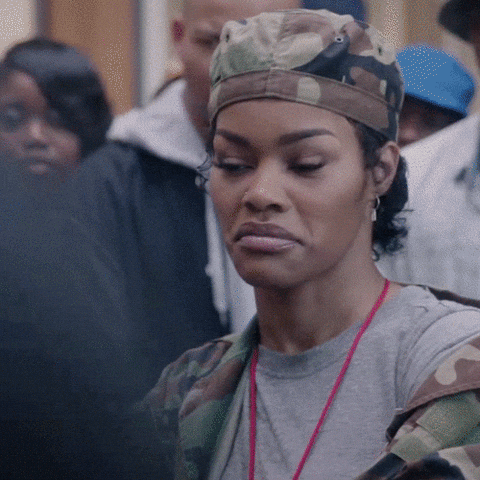 In regards to media appearances, I got the opportunity to take part in a social media marketing campaign organized via a partnership between Duracell and the American Academy of Pediatrics (#PowerSafely Campaign), I was featured on the website of a scholarship platform (Kaleidoscope) that I currently use to host The Desire To Inspire Scholarship, I was featured in a podcast where I talked about how I managed to keep up with a blog while in medical school (Banks & Commentary: Season 2, Episode 5 – Starting a Unique Blog while in Medical School), I talked about my desire to give scholarships to deserving students via an interview with SheEdits LLC, I was surprisingly featured (got my 10 seconds of fame in 😝) on The Drew Barrymore Show as I showed some appreciation for the founders of the White Coats Black Doctors Foundation, and both my wife and I were featured in the Insider online publication where our wedding was discussed as well as how my wife repurposed her mother's dress for the event!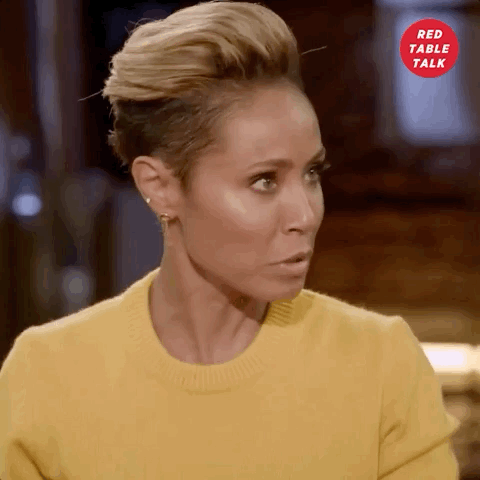 The blessings don't stop there! As you may (or may not) remember, my case report was featured in the journal of Pediatrics at the very beginning of this year. Riding off that high, I was inducted into the Alpha Omega Alpha national medical honor society earlier this year, was awarded the UNC Department of Pediatrics' Rebecca Socolar Children's Champion Award for Advocacy in Pediatrics, inducted into the UNC Academy of Educators, finally completed the TARHEEL (Teaching As A Resident: Highlighting the Evidence and Enthusiasm of Learning) program, was accepted into the inaugural Vot-ER Civic Health Fellowship program, and got the opportunity to attend the American Society of Nephrology's annual Kidney Week conference as a Kidney STARS participant!
And speaking of conferences, I managed to attend quite a few of them in the midst of my busy work schedule thanks to the virtual nature of them. These conferences included: Harnessing the Power of Traditional and Social Media in Healthcare via the American Academy of Pediatrics, Vot-ER's Civic Health Conference, the annual Pediatric Academic Societies conference, the American Society of Nephrology's annual Kidney Week, the UNC Department of Pediatrics' Annual Day of Scholarship where I actually got to present a health services research project that I've been helping out with, and the annual National Conference & Exhibition hosted by the American Academy of Pediatrics where I also gave a presentation regarding that same health services research project!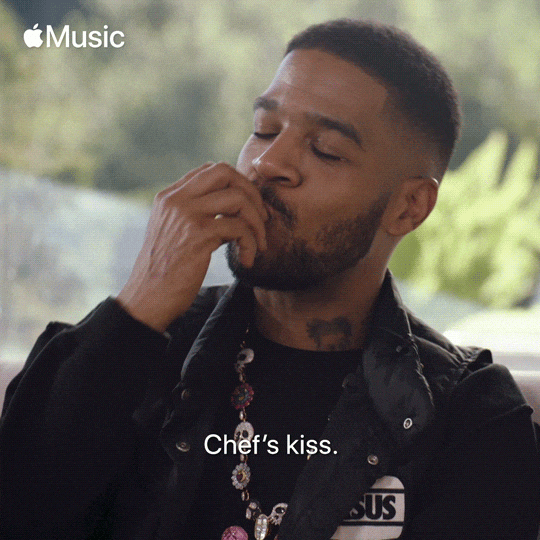 As you can see, I have encountered quite a number of blessings over the course of this year, with the vast majority of them being unexpected. As I sit here and type out all of these experiences, I find it pretty hard to believe that I managed to participate in all of them while grinding out my residency training. Like, I barely have enough free time as it is (if you've read some of my previous posts, y'all already know how crazy the hospital can get 😅), yet I managed to fit in all of these opportunities in some way, shape or form. And that's not to mention some of the other leadership positions I already hold in my residency program, as well as some of the other projects that I'm peripherally involved in. To be honest, I've felt more often than not this year that I'm in way over my head with everything that I'm involved in, especially since my clinical work already takes up the vast majority of my time. At times, I don't even feel like I have enough energy to give it my all in the various things I'm involved in. I've had to learn to allocate energy to specific projects at specific times, and am still learning how to step back and forgo opportunities for my own sanity. At the same time though, I've been able to really make the most of the opportunities that have come my way thus far, those of which have enriched my life in so many ways!
Outside of my own life, the world has continued to change in drastic ways this year. Of course, we're still in the midst of a pandemic that seems to have no end in sight. However, I do feel like we're in a much better spot than we were in at this point last year, thanks to the roll out of vaccinations against COVID! It would be really nice if everyone would just get the vaccine and really help put an end to this nightmare, but I guess we all can't get what we want. This omicron variant is really something else, but hopefully it is the last major variant we have to deal with. Then again, given the high mutation rate of this virus, chances are we'll be stuck with having to deal with new COVID variants for the foreseeable future. I guess we've got more uncertainty to look forward to in every aspect of our lives. 😭😭😭
This year also gave us the inauguration of a new president and vice president (first female, Black and South Asian vice president!), both of which occurred after the deadly right-wing insurrection that occurred on our Capitol on January 6th. It gave us a historic Senate election in Georgia with the elections of Jon Ossoff and Raphael Warnock. We also witnessed the abrupt U.S. withdrawal of troops in Afghanistan, leading to the takeover of the Taliban for the first time in 20 years. There were mass shootings that rippled across the nation, including one that was racially charged against those of Asian descent. There were shockwaves felt across the nation as we learned about the devastation that occurred at Travis Scott's Astroworld concert, as well as when we learned about the destruction in Surfside, Florida after the Champlain Towers collapsed this past summer. The global supply chain crisis wrecked our everyday lives, and the dire consequences of climate change reared its ugly head over and over again throughout the world in so many tangible ways. Due to the ongoing pandemic, healthcare workers are at the tipping point, with many either retiring or quitting the field of healthcare. Student loan payments continue to remain on moratorium, relieving millions of people like me from having to pay our student loan debt down at this time. The movement for racial justice continued to power forward in the nation. Cryptocurrency has started to become more mainstream, and the concept of NFTs and the metaverse have also been introduced to society this year. SO MANY other things have occurred over the course of this year, those of which have been permanently interwoven into the fabric of this historical year.
Ultimately, 2021 was a year of major growth and change in not only my life, but in the world around us. It was a comeback year of sorts after the tragedy that we call 2020. There's no telling what 2022 will bring, though I want to proclaim that it will be "The Year of The Dub". I want it to be a year where we all win and continue to make great strides in each of our respective lives, because why not?! I'm personally going to give it my all in making my whole year a "W", and I'm going to continue doubling down on my efforts to turn any "L's" I encounter into wins. In my opinion, that's the best way to live life!
On that note, I'm going to bring this post to an end and wish you all a very Happy New Year! I hope that each of your holiday seasons have been fun-filled, safe, memorable, and wonderful! Of course I worked all throughout Christmas (been working nonstop on the inpatient wards for the past couple months), but I'm very much so looking forward to my week-long break for New Year's!! 😄
"What the new year brings to you will depend a great deal on what you bring to the new year." —Vernon McLellan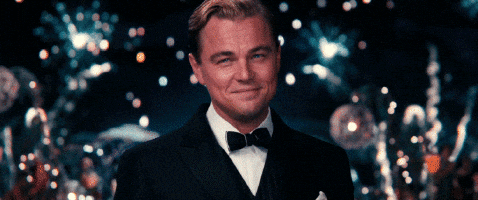 – Black Man, M.D.