Well.
I'm back in Winston-Salem.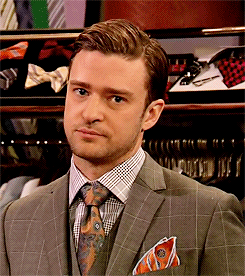 School starts back up tomorrow with three morning lectures and an afternoon discussion session, which isn't too bad. As a matter of fact, this week isn't looking bad at all, its mainly just morning microbiology lectures and free afternoons that we can use to digest the new material given to us. However, next week is a packed week with both morning and afternoon classes. It's all good though, I'm ready for just about anything. Although I've been resting and relaxing for the past couple of weeks, I've also been mentally preparing myself for this semester…and I'm happy to say that with a semester of medical school under my belt, I have no fears coming into this next semester. You see, I've come to realize that it's pointless to be afraid or nervous of what lies ahead in medical school. Whether it be future exams or being thrown in a brand new environment with minimal skills, there's really no point in worrying about the potential hardships the future might bring. That's because it's only gonna get harder later on in my career, and I'll just be looking back at my first year wondering what the hell I was so anxious about when I had it so easy. Also, there simply is nothing I can do about the future except prepare for it. Worrying is such a waste of energy. So I might as well enjoy the ride and actively learn as much from it as I can. I have Dr. Damon Tweedy to thank for helping me reach that conclusion, for I was reading his book this past week (Yeah I know, I'm taking forever to get through it) and as I was reading through his experiences in his first year of residency, I started to fully realize that I really do have it easy in comparison. I mean, all I really have to do is study for exams and absorb as much material as I can throughout these four years of medical school. Third and fourth years are clinical years and I will have more responsibilities as a result, but I still don't have the full responsibilities an actual doctor has. Plus, I'll be closely supervised anyway. Sure I'll have screw-ups along the way, but when was the last time I was scared of screwing up? Failures are stepping stones to success. Kanye said it himself, "N-Now th-that that don't kill me, can only make me stronger." Residency will be by far more challenging than what I'm currently experiencing now, but by the time I get there, I'll have the skillset needed to be a full medical doctor. Sure it'll be probably one of the hardest adjustments I'll ever have to make and I probably won't feel ready to make decisions for the well-being of my patients, but I'll survive and get through it. As Marcus Aurelius once said, "Never let the future disturb you. You will meet it, if you have to, with the same weapons of reason which today arm you against the present. " That goes for anything that you may be going through in life; just trust yourself and you'll find a way to get through your struggles.
In other news, this past week in Atlanta was an awesome experience! It was such a diverse city man; I saw all kinds of people when I was down there. While I was there, I got to see all kinds of aquatic wildlife in the Georgia Aquarium, which by the way was so freakin' huge. I've never seen an aquarium that big…and that expensive 😒. It was worth it though, my girl and I got our money's worth and toured just about everything in that place. I also rode the new (and random) Ferris Wheel in the Centennial Olympic Park, shopped in Lenox Mall, drove through Buckhead and dabbed with the Coke Bear at the World of Coke. I also can't forget about the great food I had at Atlanta's restaurants and all the fun I had on New Years Day. Great times, great times. Definitely gotta make another trip back at some point in the future.
I hope each of you are starting your New Year right and on a positive note! Don't let the one life you have be infested with negativity and worry; let it shine radiant with happiness and confidence! Sounds corny, but life's better when you're happy and aren't chronically worried, trust me.
Stay blessed!
– Black Man, M.D.