As you can see from the title of this post, I was back in the good ol' town of Lenoir, NC this past week. Unlike last time though, spring break isn't starting…instead, I'm starting my Gastrointestinal block tomorrow. Le sigh. It's okay though, this is the last block to get through before Thanksgiving break! And then after break there's a week of Dermatology and two weeks of Renal before Winter break! 'Tis the season of holidays 😄. Which also means it's starting to get chilly…man I hate cold weather. But I also hate global warming. Just can't win man, just can't win. Honestly, I just need Summer '16 to come back.
Before I get into my second, and final, Community Practice Experience that I participated in this past week, I just wanna touch on a few quick things. First, my Pulmonology test results. I passed comfortably. That's good enough for me these days, although I felt like I studied hard enough to get an even higher score…but that's neither here nor there. Y'all know I've been more concerned about learning the material for Step 1, which brings me to my next point. I've officially entered my testing location and date for that wicked exam. Unless I decide to change the date, I'm taking my USMLE Step 1 exam on Monday, April 10th, 2017. If it wasn't real when I registered a couple of weeks ago, it sure is real now. I was actually going for April 12th, but all the spots in Greensboro were taken already. How they were already all booked, I will never know. But alas, I know I'll be fine taking it a couple days prior, especially if I don't have to drive an excess of 50+ miles on the morning of this fate-sealing exam to take it in another designated location other than Greensboro. Now I just gotta come up with an extensive study plan and stick to it.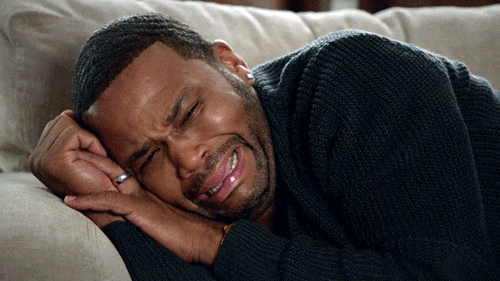 Last thing, I powered through and finished the book Overcoming The Odds, written by Dr. Antonio Webb, yesterday. I had been reading this book for a little over a month and I must say, it was definitely a story worth reading. Extremely inspiring too…this man went from a kid in one of the hoods of Shreveport, Louisiana to becoming a resident in the Orthopedic Surgery program at the University of Texas at San Antonio Health Science Center. The story of how he got from Shreveport to San Antonio is incredible. This man had to go through an enormous amount of trials and tribulations to get to where he is currently at, including serving time in Iraq as a medical soldier and applying to medical school THREE times before becoming accepted. His story is absolutely one worth looking into. Right after finishing that book, I bought Dr. Sampson Davis' book, Living and Dying in Brick City. I'm looking forward to reading that one!
Okkkayyy, now about my week-long experience in Lenoir.
First of all, I must say that I had a very positive experience overall! Because I had been there before, I knew exactly what to expect in the clinic and in the town in general. I wasn't hit with any surprises and I was a lot more comfortable talking with patients and discussing their conditions with my preceptor than I may have been back in February. I also wasn't rear-ended, stereotyped by an officer, baffled by a kid wearing confederate clothing in the clinic, or buffeted by rainstorms this time around. As a matter of fact, everyday was a hot, sunny day out there! However, I did spot the confederate flag on three separate occasions during the week (yes I was counting) while driving through the Lenoir area. I also spotted hella Trump/Pence signs as well as a few Pat McCrory signs (the current NC governor who's spiraling NC into a mess) during the week.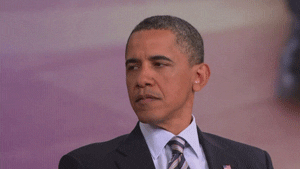 I wasn't surprised to see them though. My preceptor (who seems to be one of the few liberal folks in that town) and I had quite a few jokes to share when it came to this presidential election. I was a bit surprised to see a couple Jill Stein signs though. I also saw a grand total of ONE Hillary/Kaine sign, and that was when I was heading out of Lenoir Friday afternoon lol. Maaannn, y'all just go out and vote. Early voting has been rolling out across the country so make sure to get your voice heard! I'm going to cast my ballot this week!
As for my actual clinic experience, it was quite tiring and very enjoyable at the same time! Time always seemed to fly by there, especially when I was taking the time to interview patients. As you may or may not know, I was working in a pediatrics clinic, so I mainly saw babies, kids and teenagers at the practice. By the way, I heard the screaming babies again as I lay my head down to sleep every night. JESUS. Unlike last time though, there was a PA student working a five-week rotation with my preceptor as well, so we would talk and bounce ideas off one another whenever we got to a patient who needed a diagnosis. My preceptor allowed us to interview as many patients as we wanted and to do whatever necessary physical exams we saw fit before coming back to report the patient to him. So with that said, I got a ton of extra practice in taking histories and performing certain physical exams. I also now know why doctors traditionally have horrible handwriting; I was writing so damn fast while taking all those histories that reading my own handwriting became a puzzle-like game when it came time to report my findings to my preceptor. A few times, I was referred to as "the doctor" by the kid's mother or father (or whoever the kid was with) and that always threw me off…I would be quick to correct them because I wasn't about to be caught out there looking like another Dr. Love 😂.  Because there were two of us, the PA student and I took turns seeing the patients as they came in. Over the course of the week, I had about 40 separate patient encounters! A lot of them were well-check visits for babies as well as drug adjustments for kids with ADHD (I saw the same drugs over and over and over again…Vyvanse, Concerta, Ritalin, Focalin, Adderall, Clonidine, Quillivant etc.), but I also interacted with a number of other patients with problematic symptoms and conditions including fevers, exacerbated asthma, mysterious rashes, cerebral palsy, urinary tract infection, pilonidal abcess, constipation, and stomach pain, just to name a few. And because I've taken a few organ system courses such as Cardiology and Pulmonology, I knew exactly what to look for on those physical exam maneuvers. When we weren't seeing patients, the three of us would have conversations about an endless array of topics in my preceptor's office. Ultimately, I'm very happy to have had the doctor I was working with as my preceptor and I hope to continue a relationship with him even though I don't have any more CPE's ahead of me.
Time to get back to the grind! (Grind never ended though.)
Have an awesome week!
"The measure of who we are is what we do with what we have." – Vince Lombardi 
– Black Man, M.D.
P.S. – My roommates and I hit up the same wing and BBQ spots we hit up last time we were in Lenoir. The food was just as finger-licking good. I also saw more diversity amongst the patients in the clinic this time around. That was refreshing!