It's been a chilllll week.
Even with me having to run multiple errands, send various emails, attend a meeting, and mentally prepare for my next rotation, I've been having a very relaxing week. As a matter of fact, I haven't felt this relaxed ever since my post-Step vacation! (a.k.a. right before I started third-year.) I almost didn't know what to do with all of my extra free time! I ended up doing a lot of reading for pleasure, catching up on a show that I don't want to admit that I still watch 😂, hanging out with friends, updating sections on the blog (check out the new section if you haven't already!) and helping my girlfriend move into her new place in Chapel Hill. I stayed in Winston for the first half of my weeklong break and drove over to Chapel Hill early last Thursday, where I still currently am right now. It has been a very restful break and now that I'm re-energized, I'm ready to take on my second clerkship of third-year!
However, being ready to take on my Ob/Gyn clerkship doesn't mean that I know exactly what to expect. I recieved my clerkship schedule last week and it already seems like it's going to be vastly different from my Internal Medicine experience. Plus, it's only a six-week clerkship as opposed to my 12-week IM clerkship…which means that I won't have anywhere near the amount of time that I had in my previous clerkship to study for my shelf exam. I'll literally have to start aggressively studying for the Ob/Gyn shelf exam from day one.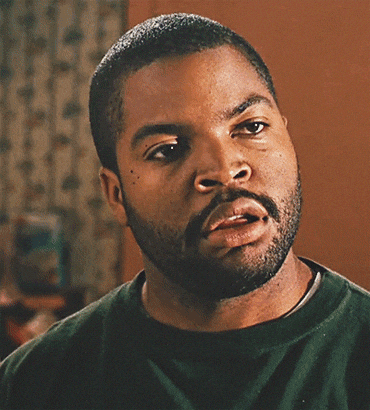 Although I currently don't have much of an interest in this specialty, I'm looking forward to experiencing what it has to offer and to how my relationships with the patients that I'll serve will impact both me and them. Because I was pretty interested in the reproductive unit of my second-year coursework, I want to assume that I'll find some real interest in caring for this patient population as a whole. Also, the thought of me delivering someone's baby both excites and freaks the hell out of me at the same time! I can only imagine how indescribable that experience will be! But before I get too deep into the clerkship, I have to go through a weeklong orientation that starts tomorrow morning at 7 AM. Thank God, because I definitely wouldn't feel comfortable performing Pap smears or any other gynecologic procedures on the first couple days of this new experience.
Well, that's really all I have to say today. I don't really have anything else that exciting to share with you right now…but I'm positive that these next several weeks will give me more than enough remarkable experiences to tell you about!
Make sure to spread some love this week and to make it an extraordinary one! I know it may be easier said than done in this nightmarish world we're currently living in, but it's extremely important that we don't succumb to the hate that we have been exposed to in alarming doses as of late. It's okay to get angry and to feel frustrated, but please try your best to not let these hateful acts of terrorism negatively impact you. And finally, play whatever part you can to ensure that this country moves forward in a better direction, regardless of how ineffective, ridiculous, preposterous, insane, and backwards the current administration is.
"The reasonable man adapts himself to the world: the unreasonable one persists in trying to adapt the world to himself. Therefore all progress depends on the unreasonable man." – George Bernard Shaw
– Black Man, M.D.