We are now only TWO WEEKS AWAY from graduation!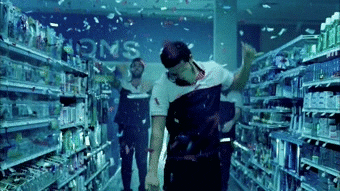 The anticipation is really building up now, especially since I've officially completed my Intern Boot Camp course as of last Friday. With the completion of this course, I don't have any other requirements to complete for medical school outside of participating in graduation weekend! So I'm pretty much an M.D. now! I just haven't officially been conferred my degree yet lol. I'm also starting to see graduation pictures on my social media from some of my friends at other institutions, which is only adding to my overall excitement! 😄
My final week of Intern Boot Camp was packed with some really informative and practical sessions that will help me adjust to my new life in residency as I begin to provide healthcare directly to my patients. These helpful sessions touched on topics like managing patients with metabolic derangements, managing pediatric patients diagnosed with various infectious ailments, prescribing opioids to patients responsibly, mastering the art of administering fluids to pediatric patients, dealing with hypoxic respiratory failure, effectively calling consults, learning how to navigate situations in which the provider and patient are at odds with one another, and learning how to fill out a death certificate correctly.
I was even able to participate in a Pediatrics specialty day, where my Peds group and I were able to engage in discussions about how to thrive on the pediatric wards, what some of the distinct differences between newborns and older kids are, and how to properly care for medically complex children (a patient who receives complex care joined us for this discussion and shared her personal experiences with us, which helped reinforce what we learned in this session. That was pretty brave of her 👏🏿👏🏿👏🏿). In addition to all of that, we got a crash course on administering proper nutrition in newborns and we also participated in a pediatric simulation lab experience, where we practiced assessing our ABC's (Airway, Breathing & Circulation) in acutely decompensating patients, intubating young patients and establishing interosseous access!
Yeah, that was a lot wasn't it? I wasn't lying when I told you it was a packed week!
All in all, I learned and re-learned a ton of very useful information that I'll definitely be referring back to once I start my residency training next month. As I have said before, I'm very grateful that my school designed this this two-week orientation course for us. I can't even imagine how much more difficult the start of intern year would have been if we hadn't received this review of key concepts. Don't get me wrong, it's still going to be difficult starting off…but at least I'll feel somewhat prepared for the steep learning curve ahead of me!
In addition to finishing up Intern Boot Camp, I also got the chance to attend Wake Forest's annual Scholar's Brunch yesterday morning, where I was able to catch up with some of my wonderful scholarship donors. While I was there, I found out that a publication of a couple of my donors and I had gone out to tens of thousands of people in the country in a seasonal newsletter! 😮😅 I was also given a very special gift from one of my donors that I will treasure for a very long time! Catching up with my donors is always a pleasure and they continue to inspire me to touch the lives of others in a variety of positive ways!
Now that I'm pretty much done with all of my medical school requirements, I have two free weeks to continue preparing for both my graduation and the start of my residency experience (Orientation begins early/mid June 😊). Also, my girlfriend is graduating with her MSPH this upcoming weekend! 😄😄😄 
As you can see, there's going to be a lot going on in these next couple of weeks. However, I'm still going to do my best to relax because I won't have a lot of times like this in the future to do so!
Alright, that's all I got for today; thanks for reading! I hope that you have an awesome week!
"The only limit to the height of your achievements is the reach of your dreams and your willingness to work hard for them." – Michelle Obama
– Black Man, M.D.
P.S. – I FINALLY WATCHED AVENGERS: ENDGAME!! What an ending to an amazing era!!👏🏿👏🏿👏🏿👏🏿👏🏿