I can breathe.
In this past week, I managed to get through a 100-question test based on everything I've learned in the past few weeks as well as a cumulative 166-question test based on everything I've learned since Anatomy ended back in November. That's 266 questions homie. Best part is, only three days separated these two tests apart. That's 72 hours bih. You know what it feels like to have to go through that many questions in such a short time span? So believe me when I say once again,
I CAN BREATHE!!!
It felt so damn good to walk out of the testing room last Friday knowing that I was done with the CSP block and that I didn't have to even think about studying for anything for the next two weeks. With my Community Practice Experience (CPE) coming up this week and Spring Break the week after, I'm SO ready to chill out for a while.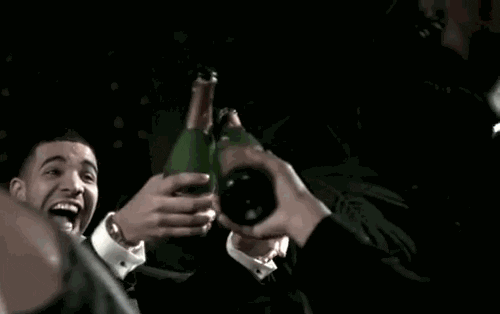 With the end of the Cellular & Subcellular Processes block comes the end of the basic sciences curriculum…and the end of the block I was the most knowledgeable about coming into medical school. From here on out, we will be learning about the body in a systems-based approach starting with Neuroscience. Then we will get into other systems next year like cardiology, renal, pulmonology…you get the idea. This style of learning will carry us up until we start studying for our USMLE Step 1 exam next year. Still not quite looking forward to that challenge yet. 😅 To tell the truth, I have NO idea what to expect going into Neuroscience after spring break. It's definitely going to be a different feel from what I've been experiencing so far, but I also think it's going to be quite interesting as well. Not to say that the material we've been learning so far isn't relevant, but by learning in this new approach I feel that we will be really delving into material that will be very practical to us as practicing physicians in the future. Who knows, maybe I'll actually begin to feel like a mini-doctor. Ehhh on second thought, maybe not. I'm cool with my minimal responsibilities as a first-year student for now. Ain't no rush in becoming a doctor.
Now about this CPE I'm undertaking this week…it should be an interesting experience to say the least. As I've said in an earlier post, I was placed in Lenoir, NC, which is a pretty small town about 90 minutes west of Winston-Salem. Don't even bother asking me what's out there. I was also placed with a pediatrician, so I'll get the opportunity to work with kids, something that I'm really looking forward to. Christel (sometimes) luhhh the kids! Apart from working with my preceptor and completing assignments, I don't really know what I'm going to do with whatever free time I'll have set aside. I guess I could catch up on reading or watching Netflix or even a Ted Talk or two. Maybe I could check the town out and see what Lenoir has to offer. I may just end up not finding much of anything but I'll give the place a fair shot. Don't disappoint me Lenoir! On a sidenote, it took me forever to pronounce that town right. I was pronouncing it like it was some fancy French museum at first and after getting laughed at and made fun of, someone else told me that it was pronounced "Lennar". So I started pronouncing it like that and when I told some of my classmates from NC that I was going to "Lennar" for CPE, they looked at me funny and told me that it was pronounced, "Len-nore". So Len-nore it is. I personally liked the French-flavored "Lenoir" a lot better; it made it seem like I was going somewhere elegant and foreign.
So all in all, I'm chillin' for the next couple of weeks and I'm already taking full advantage of my free time. Before I finish up this entry, I wanna give a shout-out to a new blog that's being created with a great friend of mine that's also in medical school and her friend that's an incoming law student. It's called MD & Esquire and its main purpose is to create a space for students of color looking for information about getting, staying and being in graduate school. It also will serve as an inspirational blog that will work to encourage women of color as they work to pursue a professional career in a field of their choosing. I'm personally looking forward to checking it out and am excited that they're entering the blogging world in order to inspire others! Here's the link to MD & Esquire's Facebook page:
https://www.facebook.com/MD-Esquire-1566994836957468/
I hope you each have an outstanding week and that you work to make the best out of any situation that you may currently be in. Always keep in mind that:
Everything is Energy. Your thoughts begin it, your emotions amplify it, and your actions increase its momentum. 
Stay blessed!
– Black Man, M.D.
P.S. Congrats to all the new Iron Arrow members that were tapped into the Tribe this semester back at UM!